Wylie Harris Tubo Products Model Steam Engine

An extremely rare engine in the model steam engine world. This is a Wylie Harris 'Tubo Products' steam engine.
Made in Pontypridd in South Wales around 1947. Not much else is known about these engines. An unusual
design with the meths burner being part of the base and no safety valve. This one is complete but as had a
bad repaint at sometime in it's life.

Video here.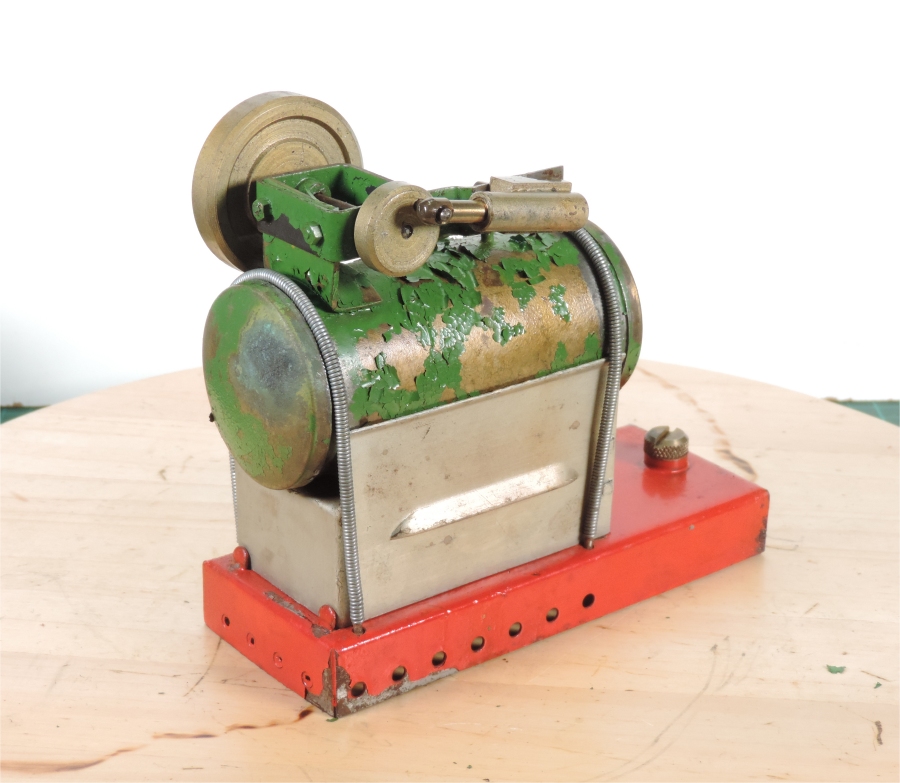 ---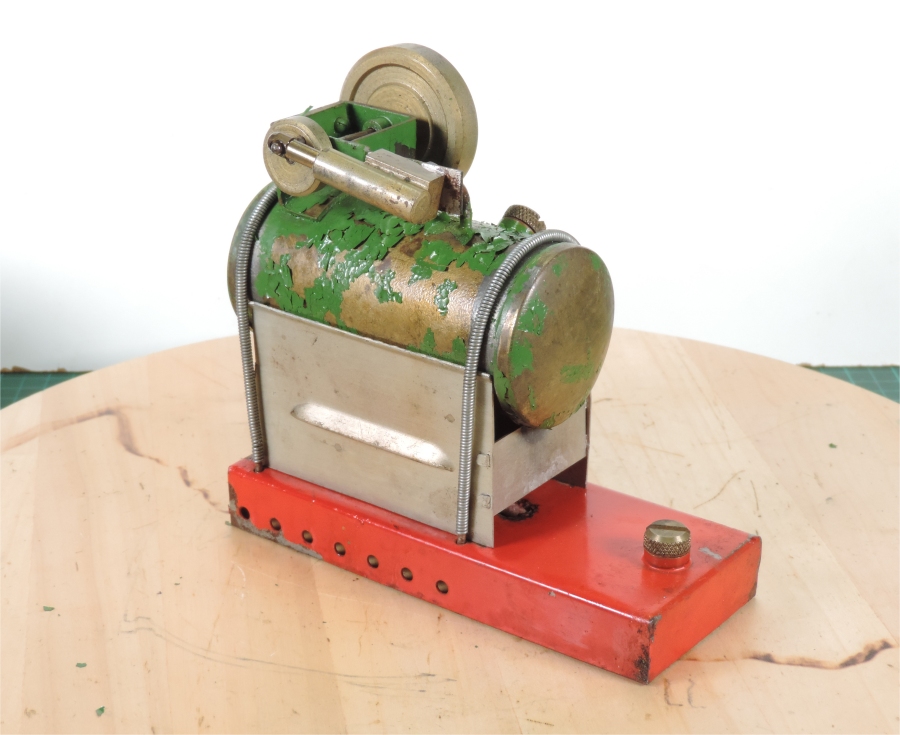 ---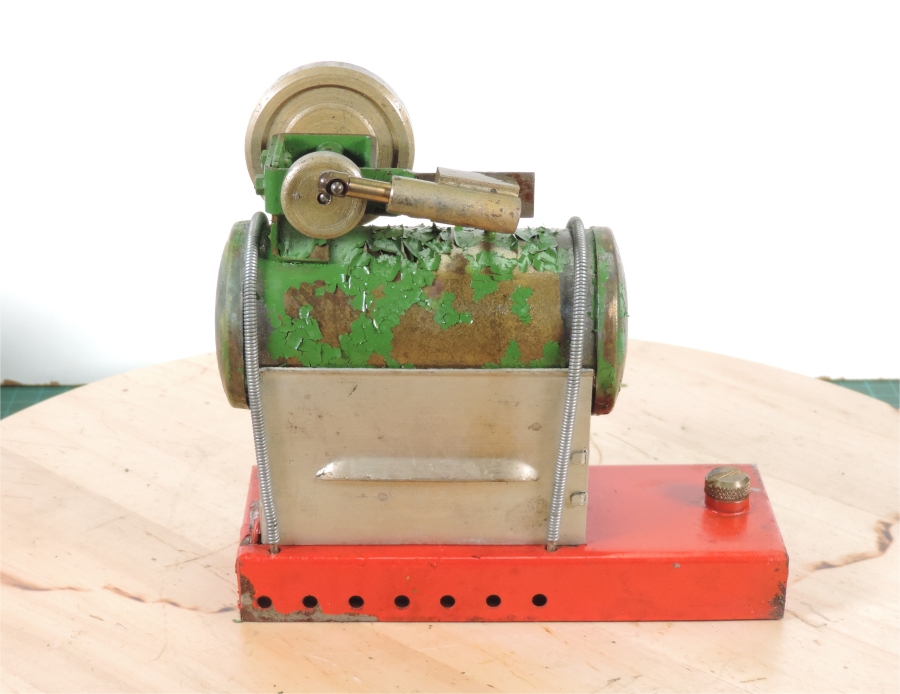 ---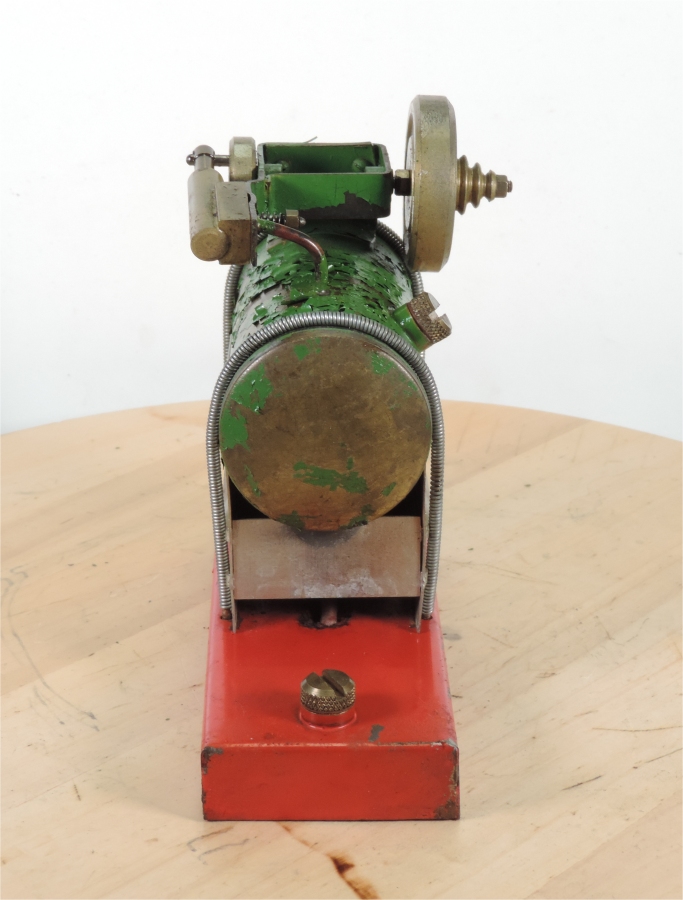 ---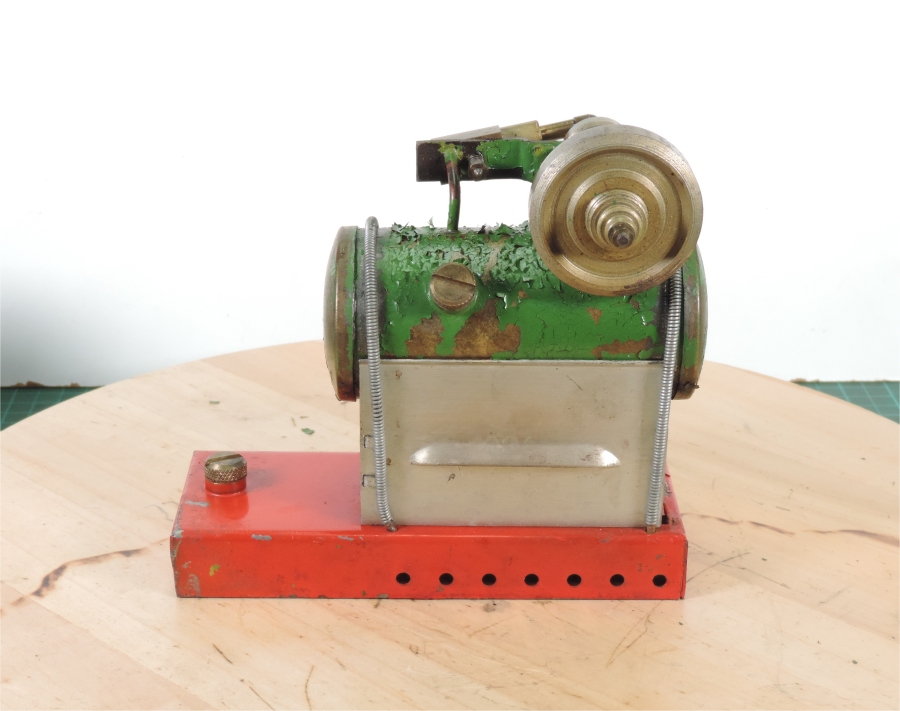 ---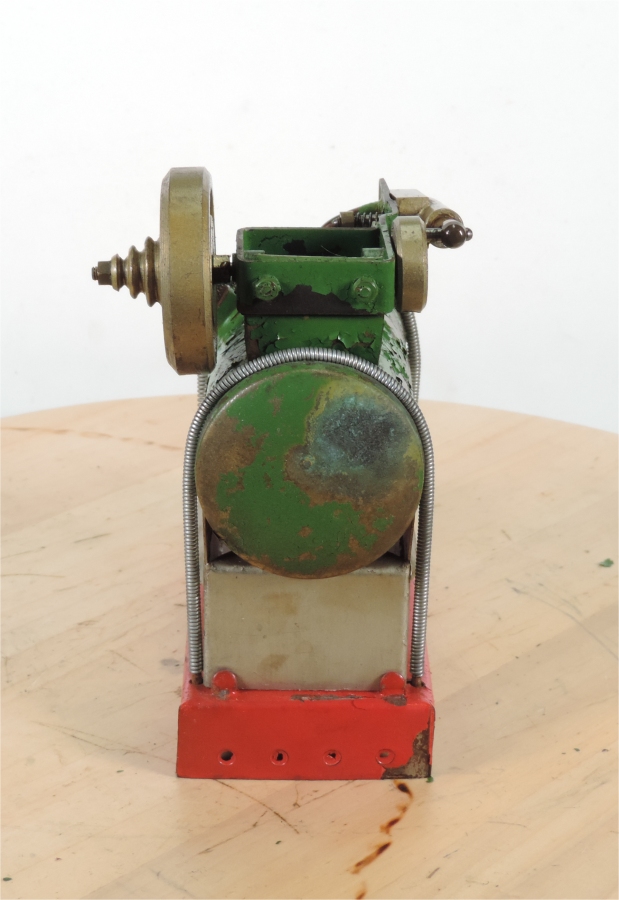 ---

Here it is disassembled to show the rather unique burner.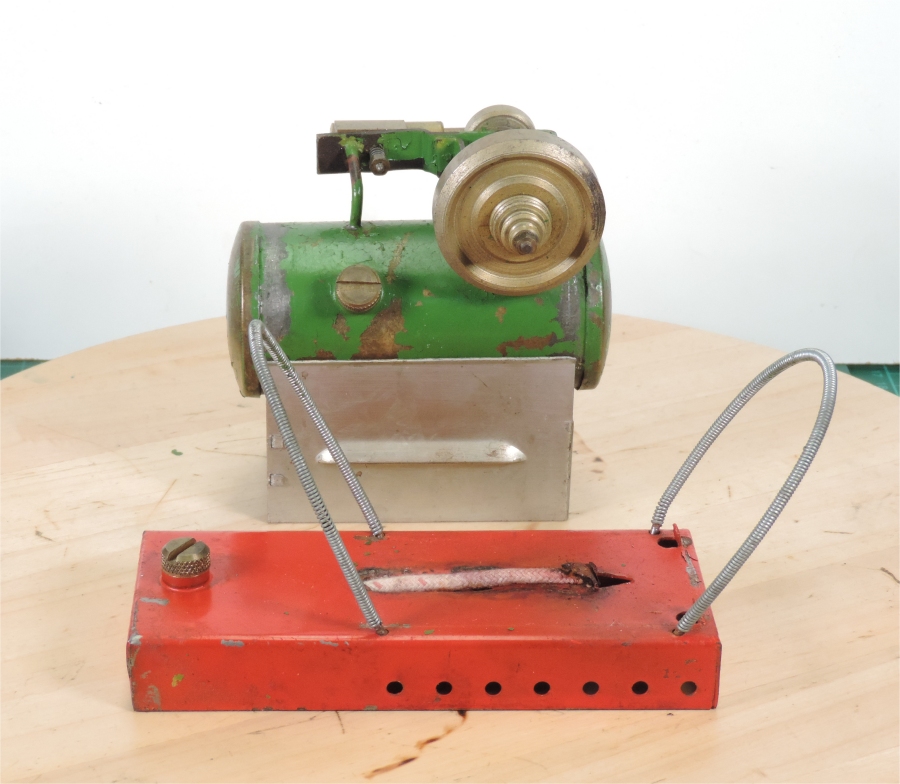 ---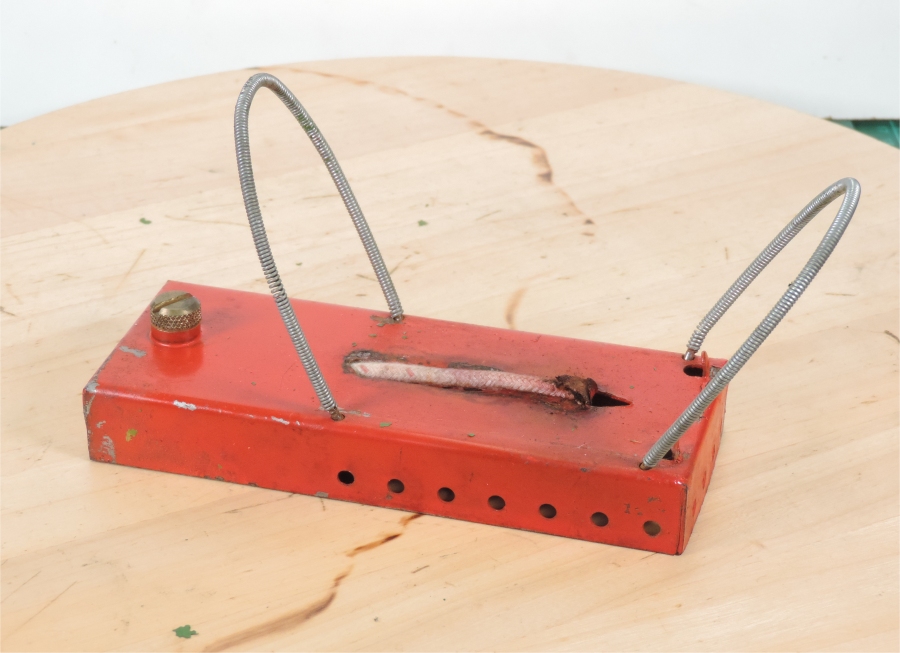 ---

This is the instruction sheet.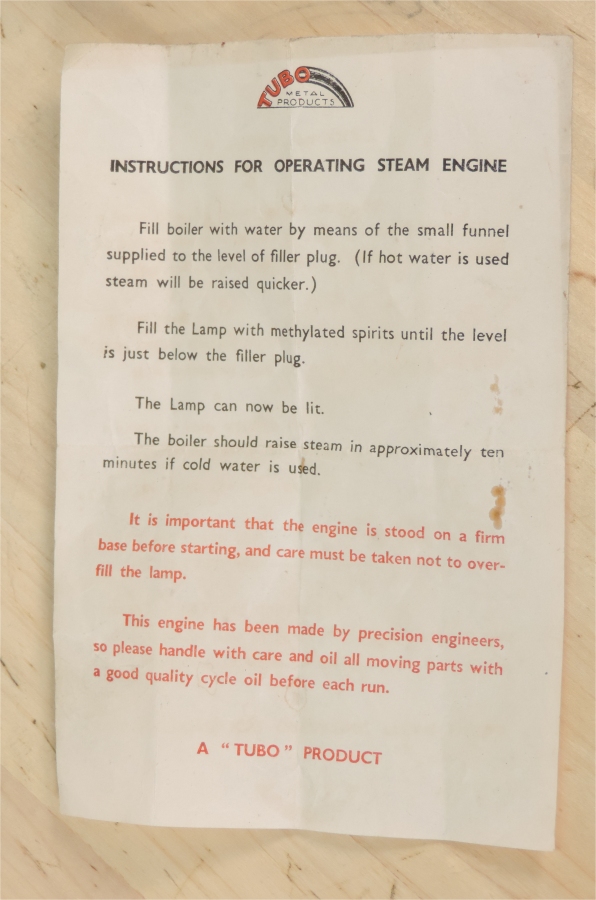 ---

I have removed what remained of the green paint and just polished the boiler..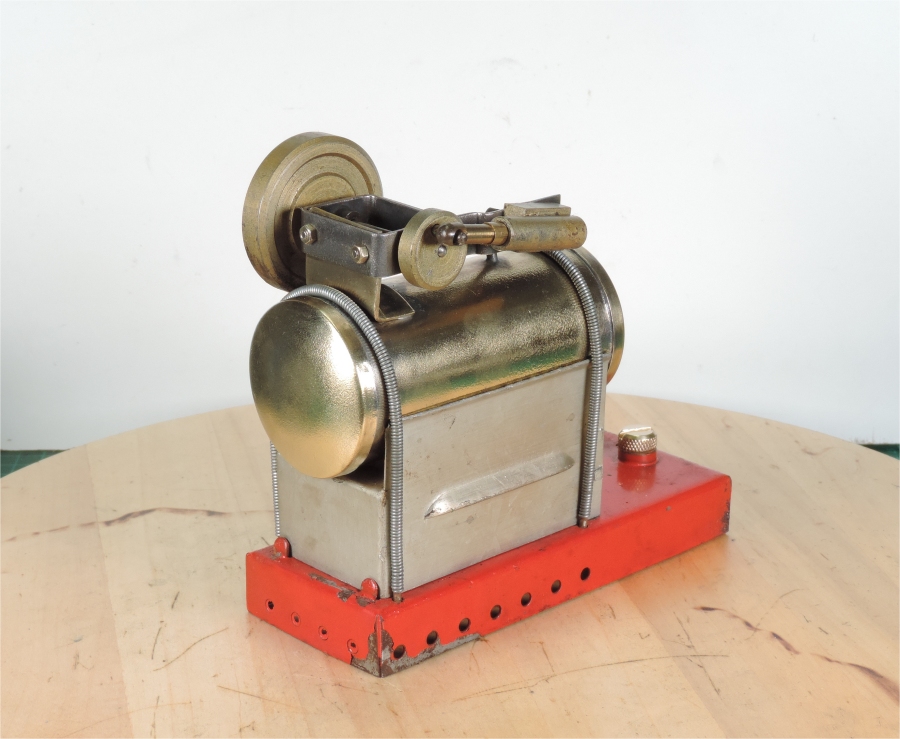 ---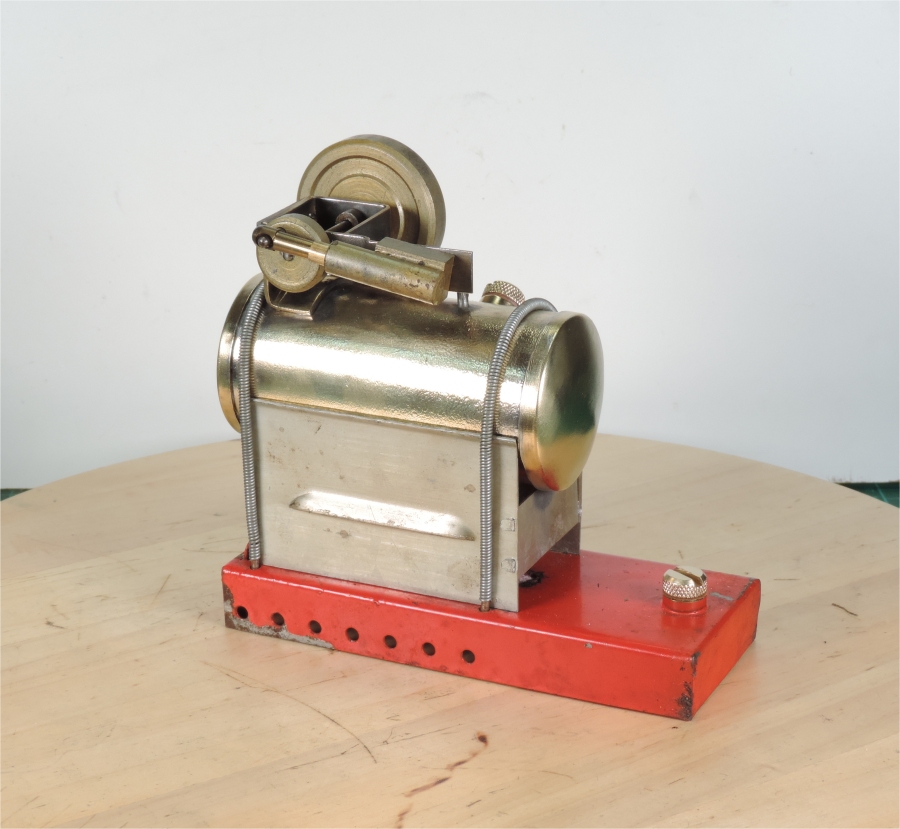 ---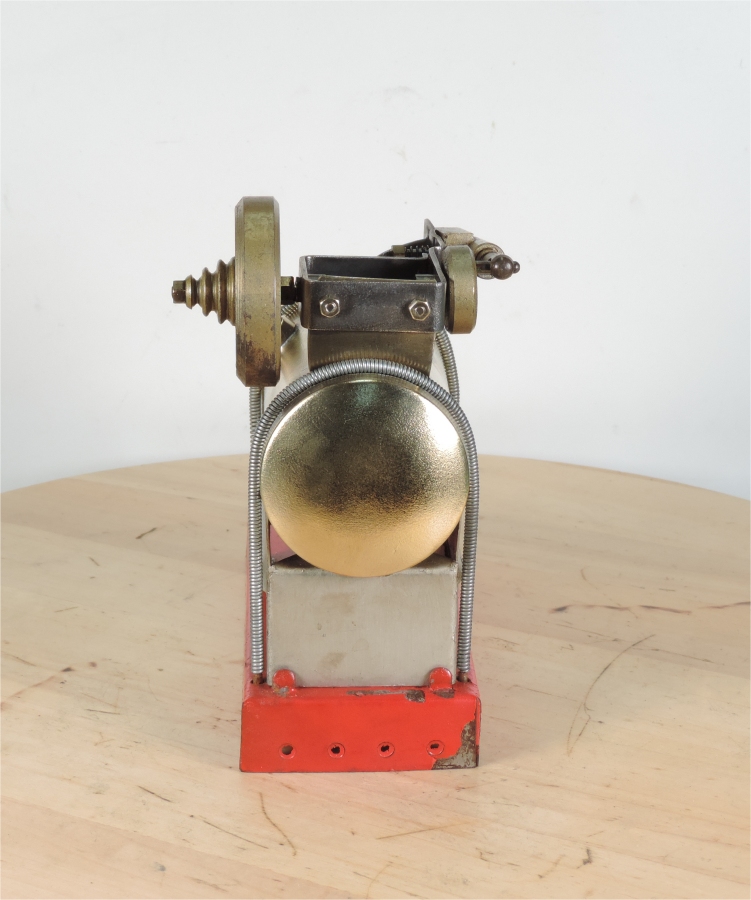 ---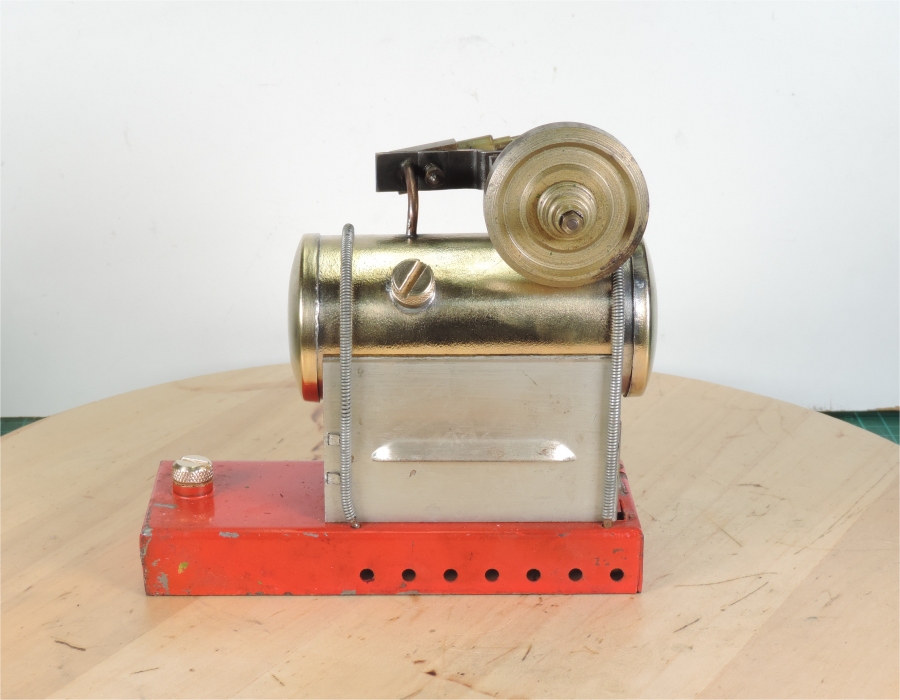 ---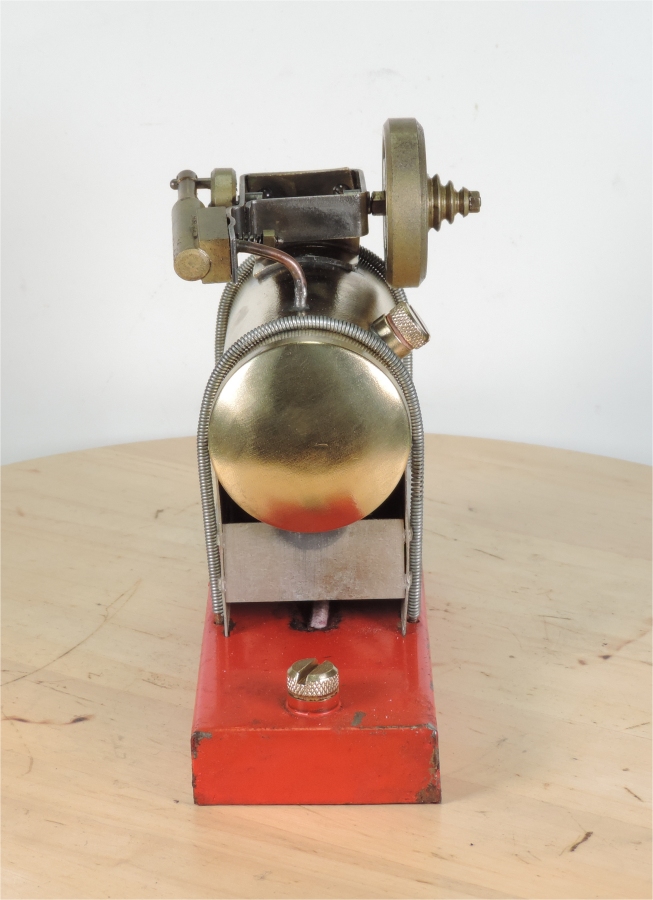 Back to British Engines Main Page
Back to Steam Main Page
---
---