Vintage Hand Cranked Generator

No idea of the manufacturer or date on this one. Apart from the broken base it is also missing some other components.
However i placed a multimeter across the remaining wire and the slip ring on the armature and cranking the handle generates
a voltage. So with a little bit of work i think this can be restored.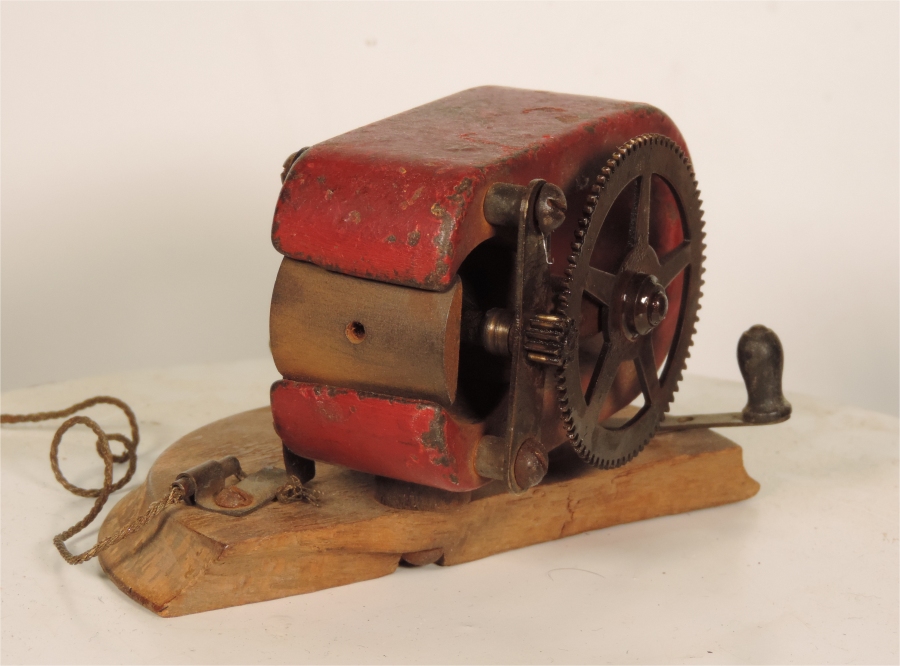 ---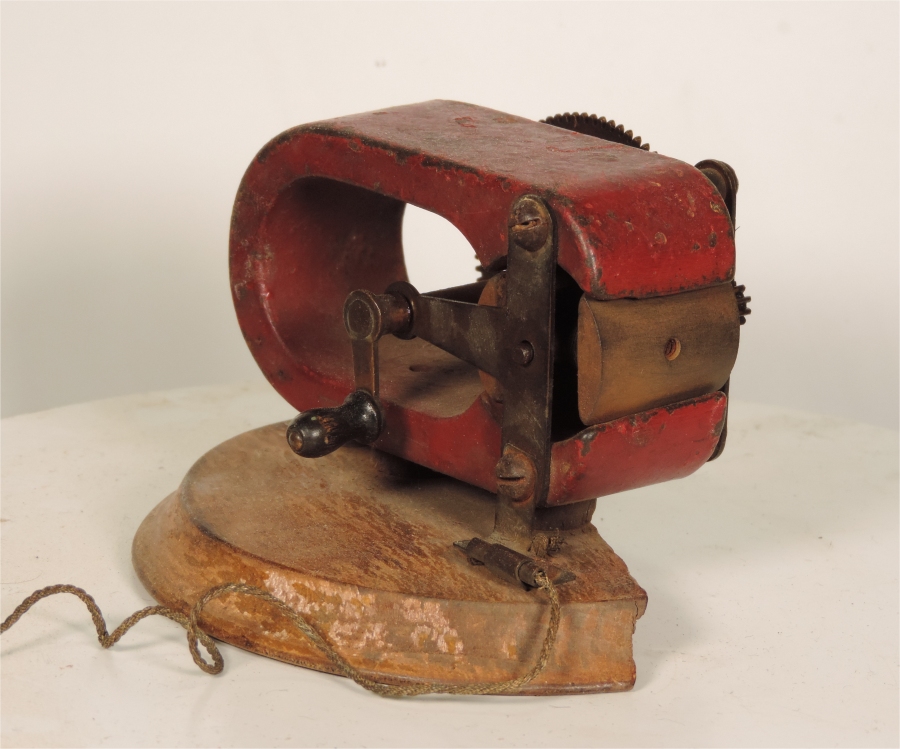 ---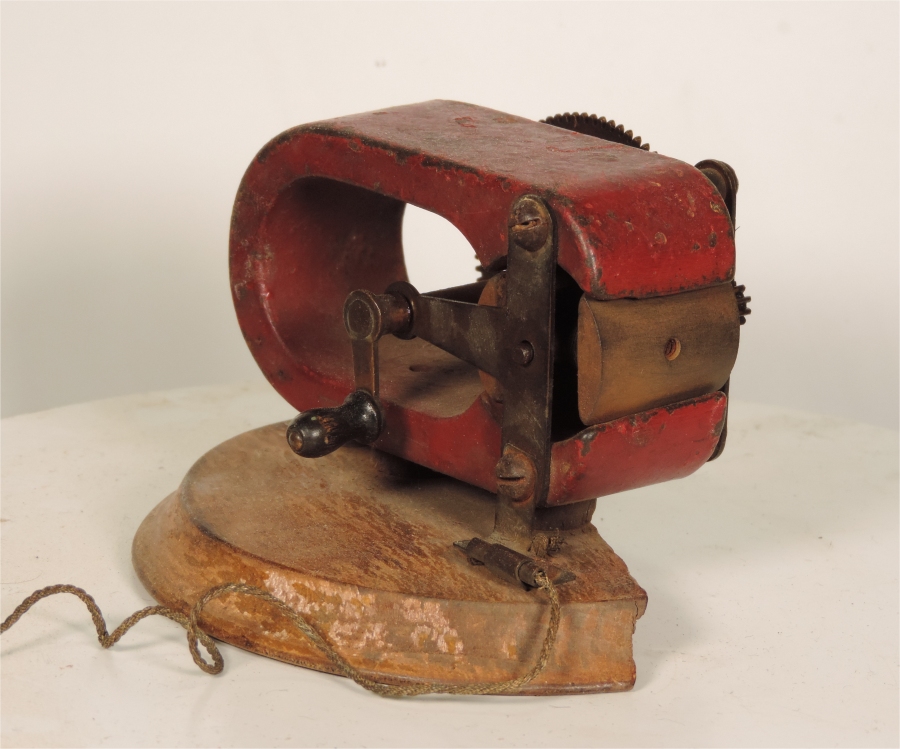 ---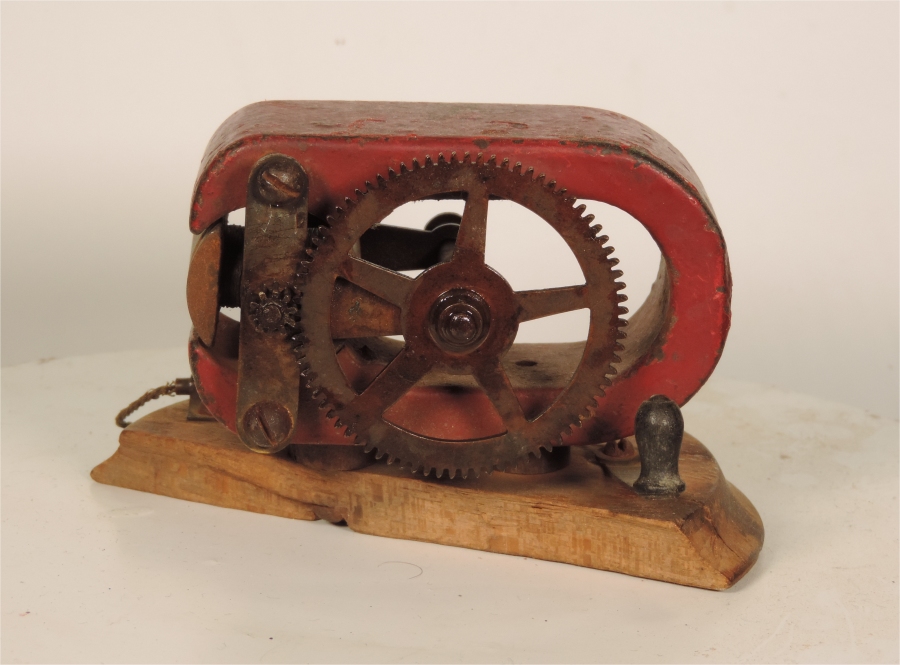 ---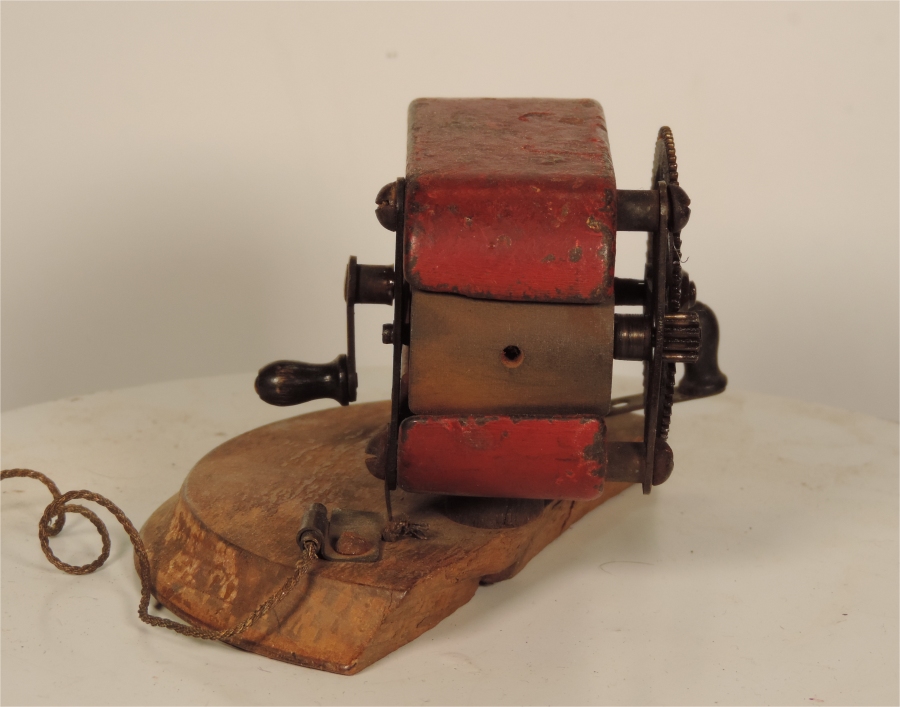 ---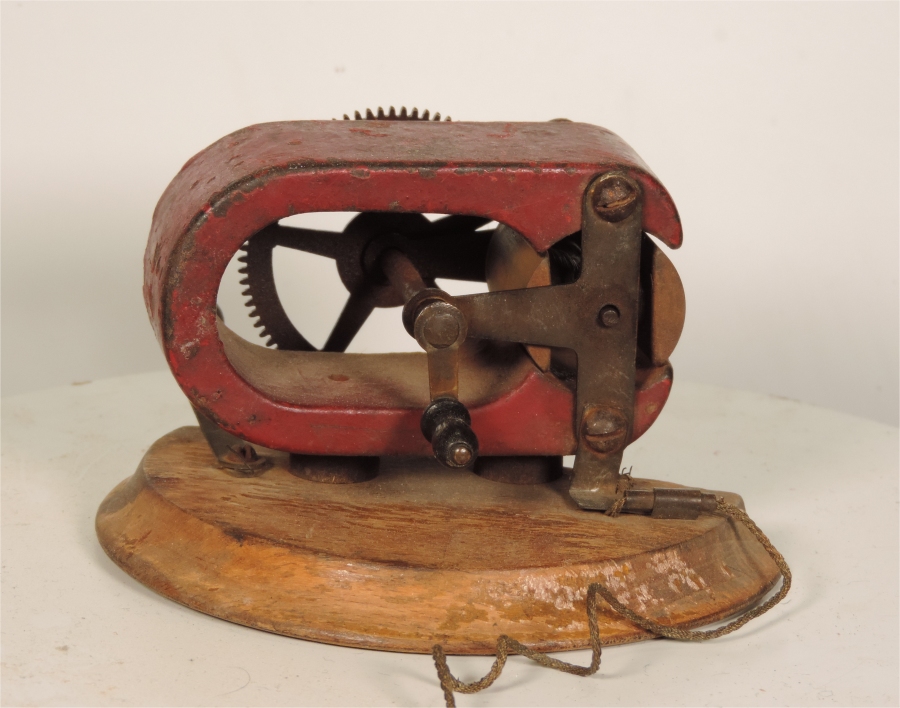 ---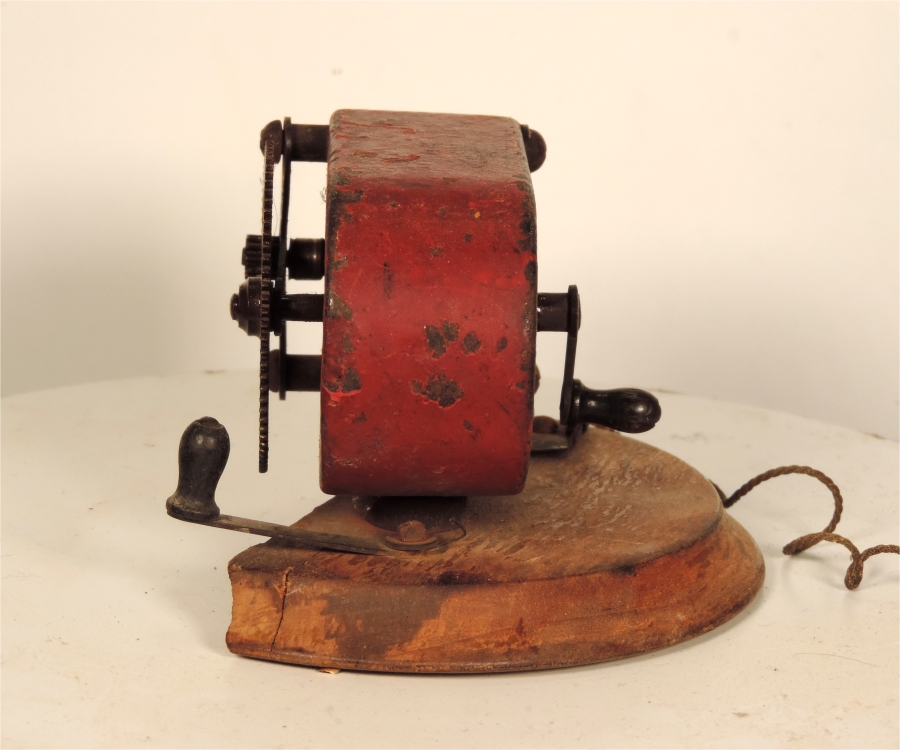 ---

Underneath all the grime was some nice shiny brass. A new base, brush and a few connections added and it's back in working order.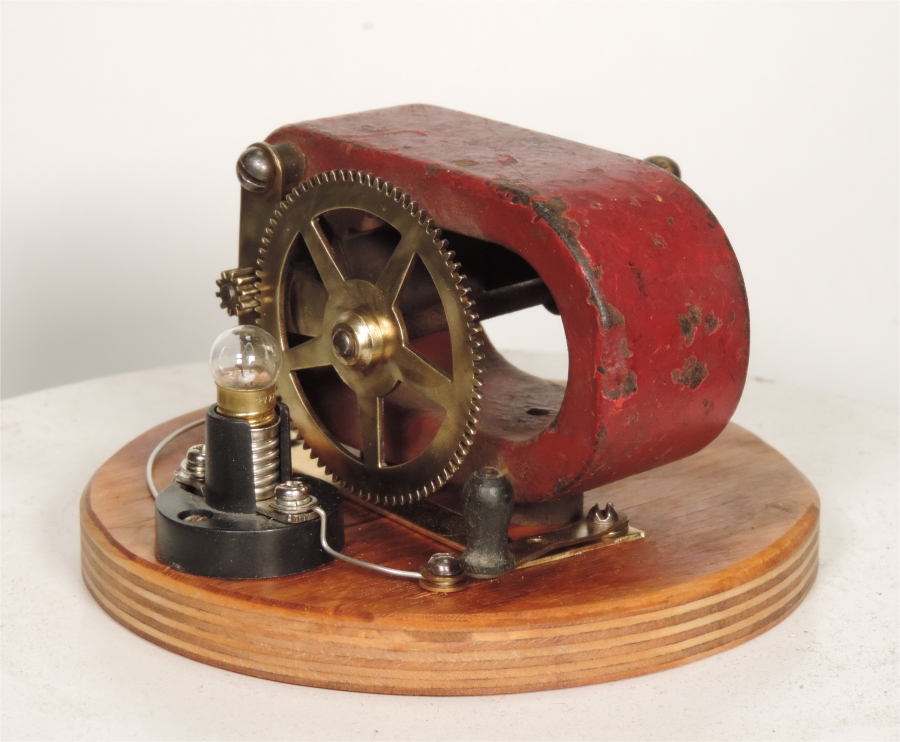 ---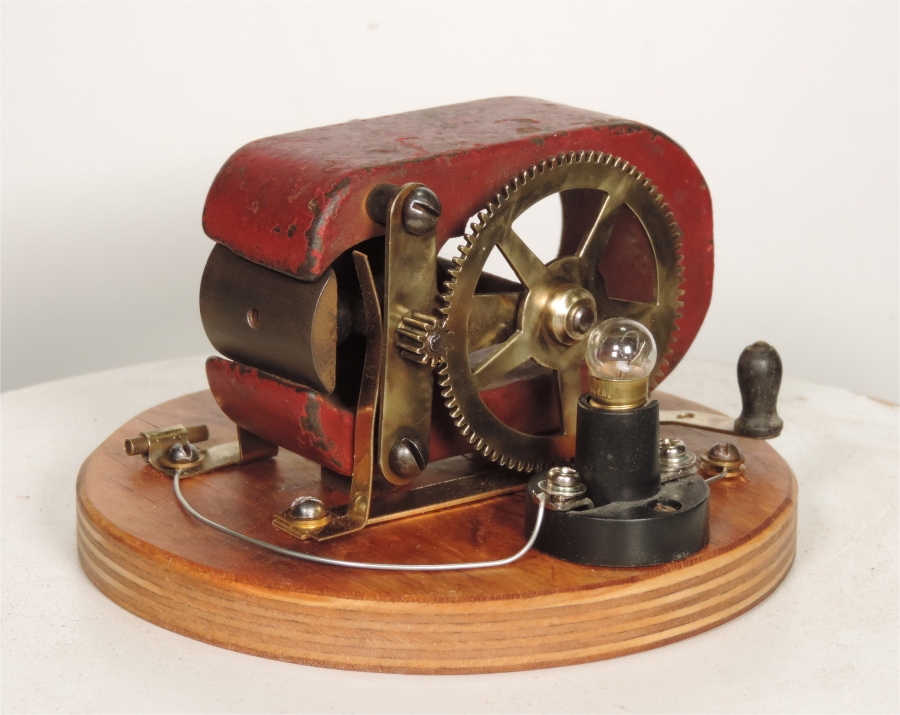 ---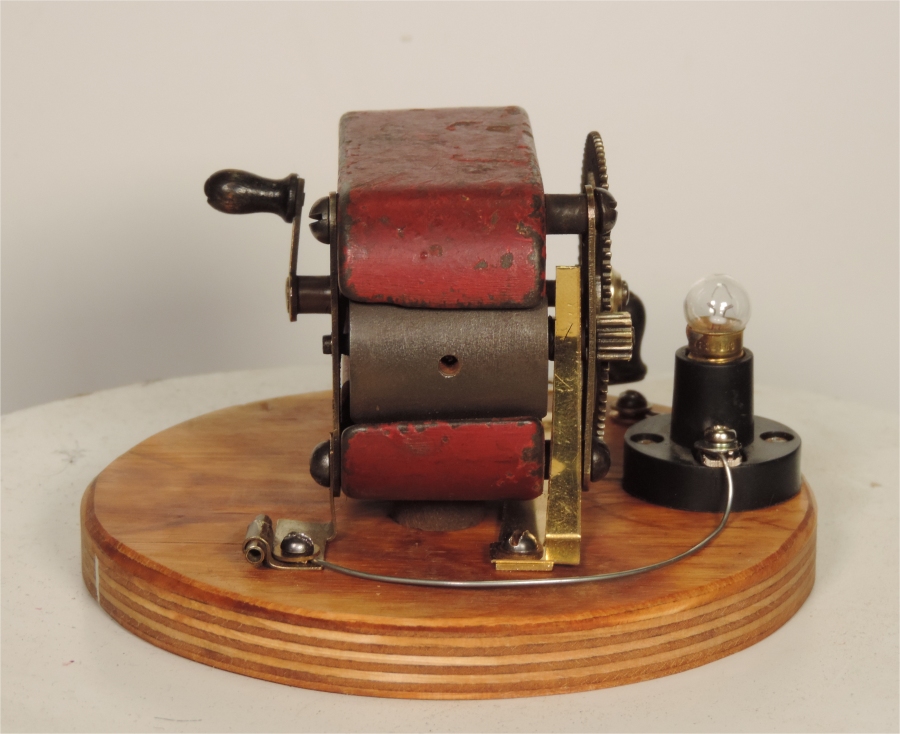 ---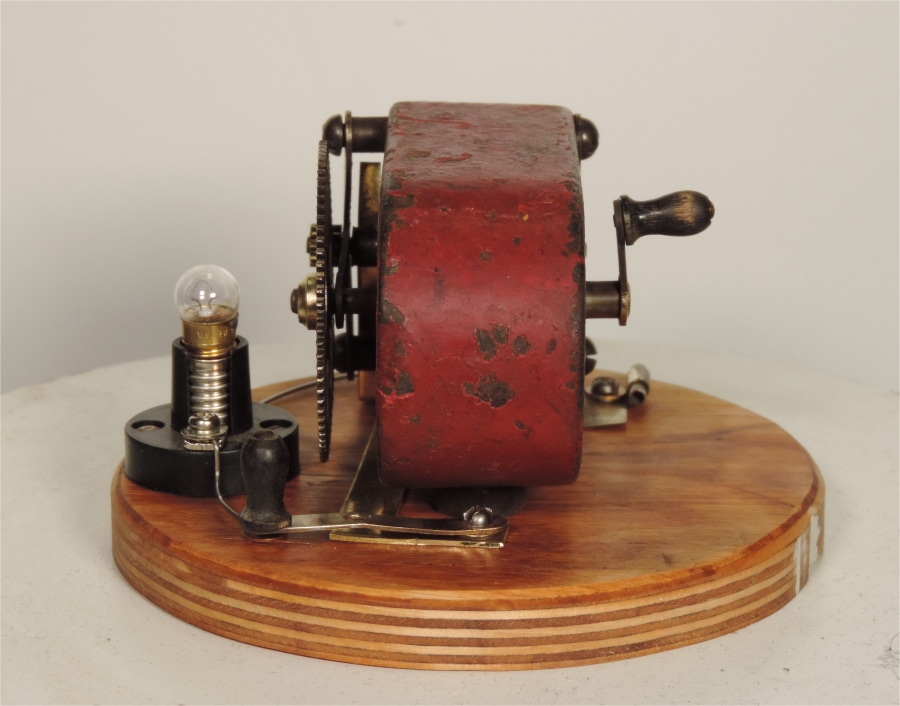 ---

Some research on the internet revealed some other generators similar to this one.
They were used as demonstration equipment in schools like the one below.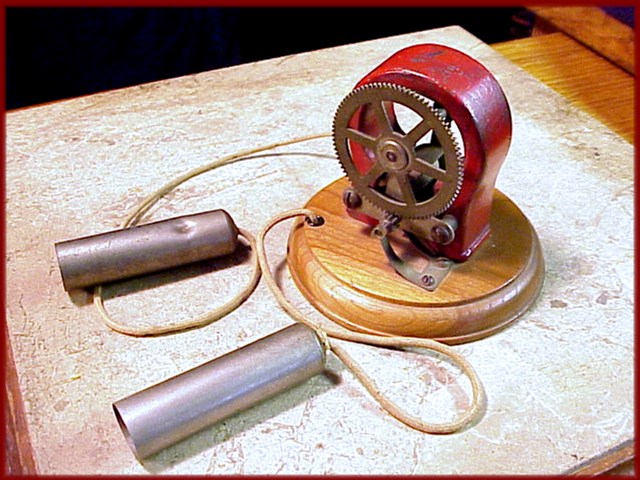 Back to Electro-Mechanical Engines Page
Back to Steam Main Page
---
---