Tubalcain Inspired Twin Cylinder Steam Engine

I had a lot of fun making the Tubalcain Steam Engine i thought i'd have a go at a twin cylinder engine.
The last engine was almost an exact copy of the one shown in Tubalcain's video. This one will use the
same cylinder design but everything else is mine, yes it will be amazing if it actually works! There is
quite a bit more work involved in this one so it will take some time. Here is the basic materials. I have
already made the cylinders and flywheel.

mrpete222 (Tubalcain) can be found here.

Construction & first run under steam video here.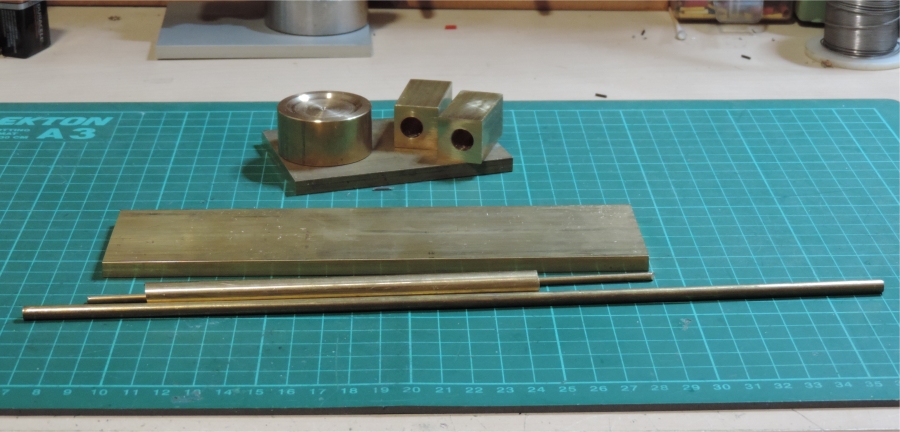 ---

The metal base was a piece of 1/4" brass plate i already had, i purchased some more for the side pieces. The
flywheel is machined from a piece of 1 1/2" round bar stock, the cranks from 1" bar stock. The crankshaft
is 3/16" bar stock. The wooden base is some mahogeny i had left over from another project.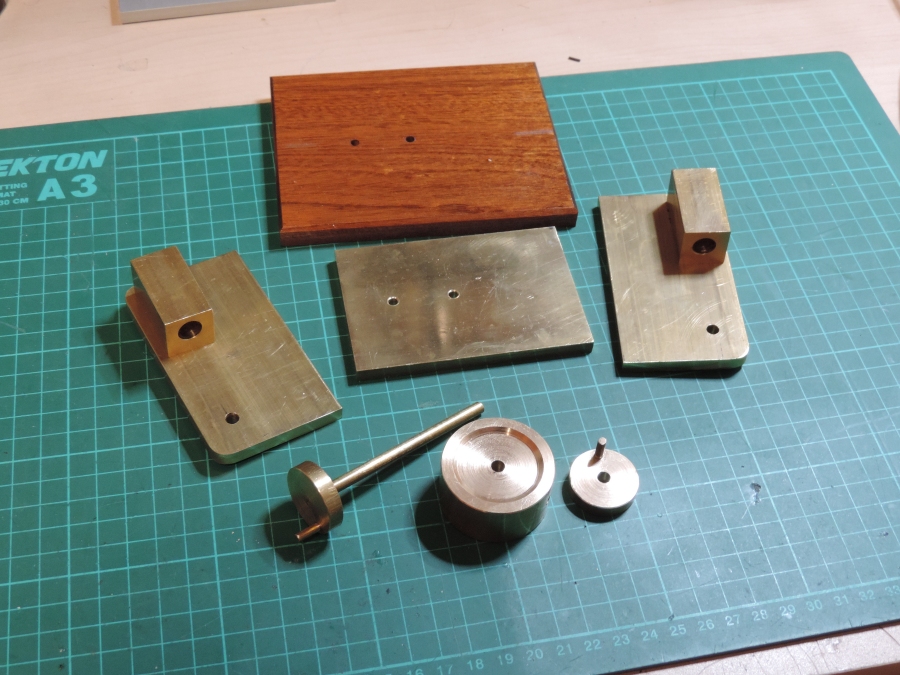 ---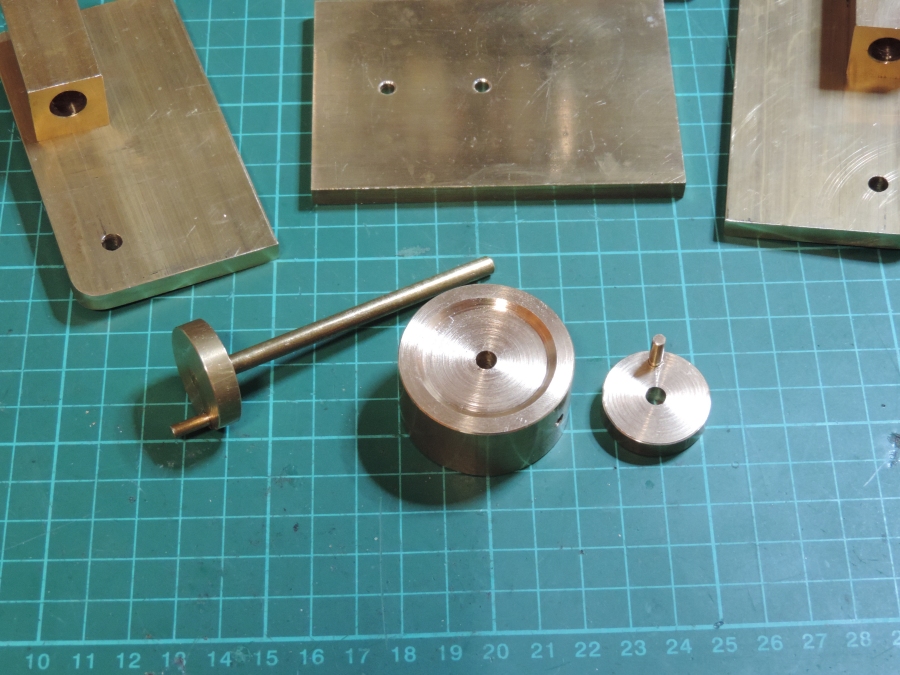 ---
---

Here it is in a loose assembled form.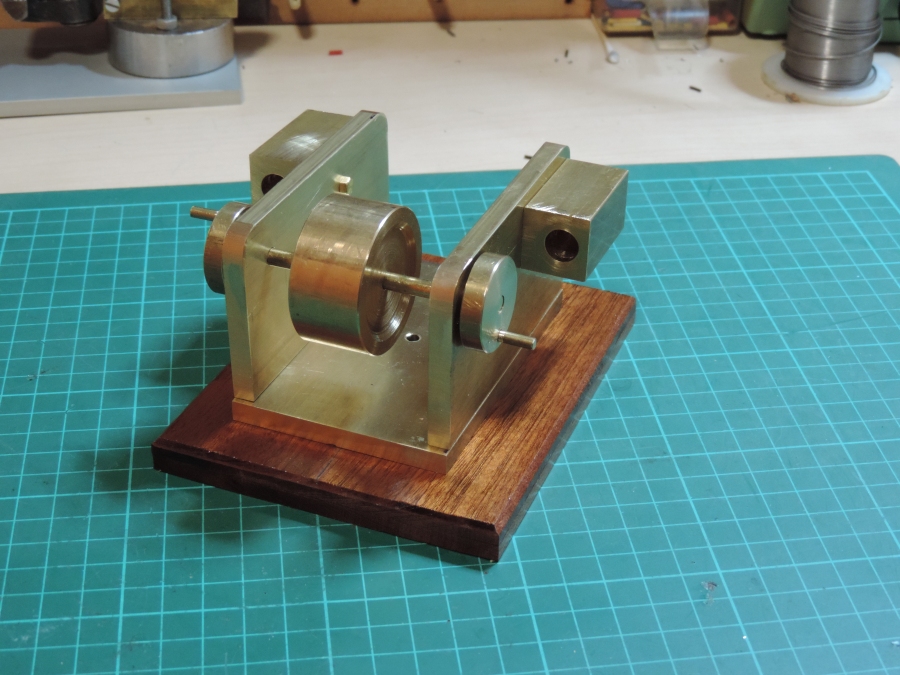 ---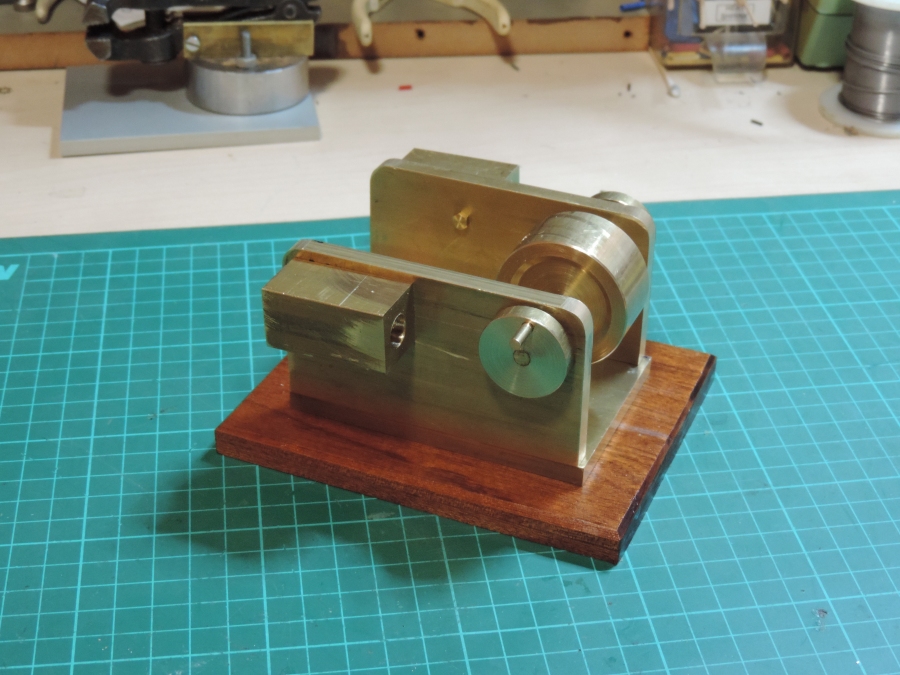 ---

Still loose fitted but the pistons and conrods have now been made. Just temporary screws & springs holding the
cylinders in place. I still have to drill the holes for the steam inlet & exhaust and then solder the sides to the base.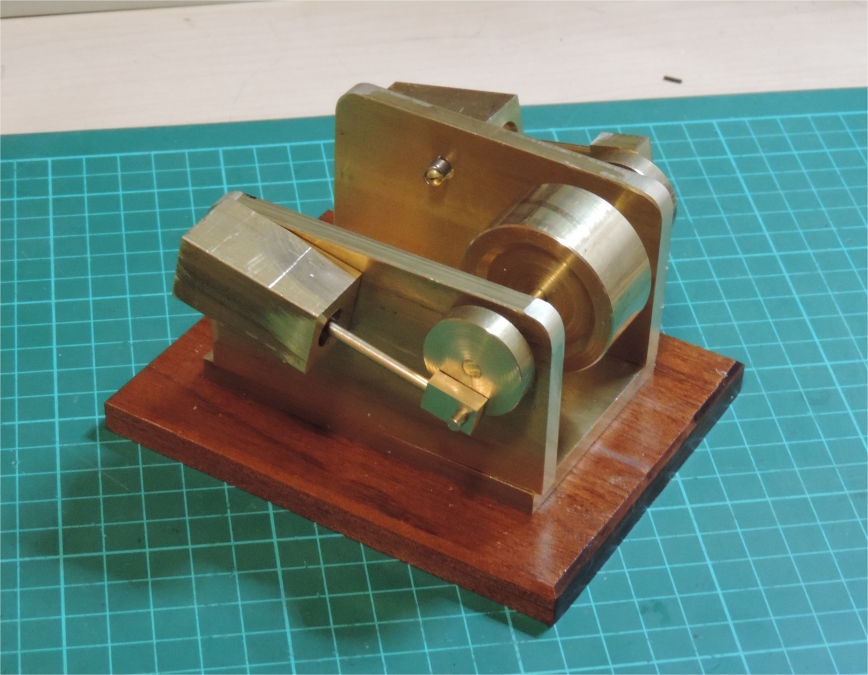 ---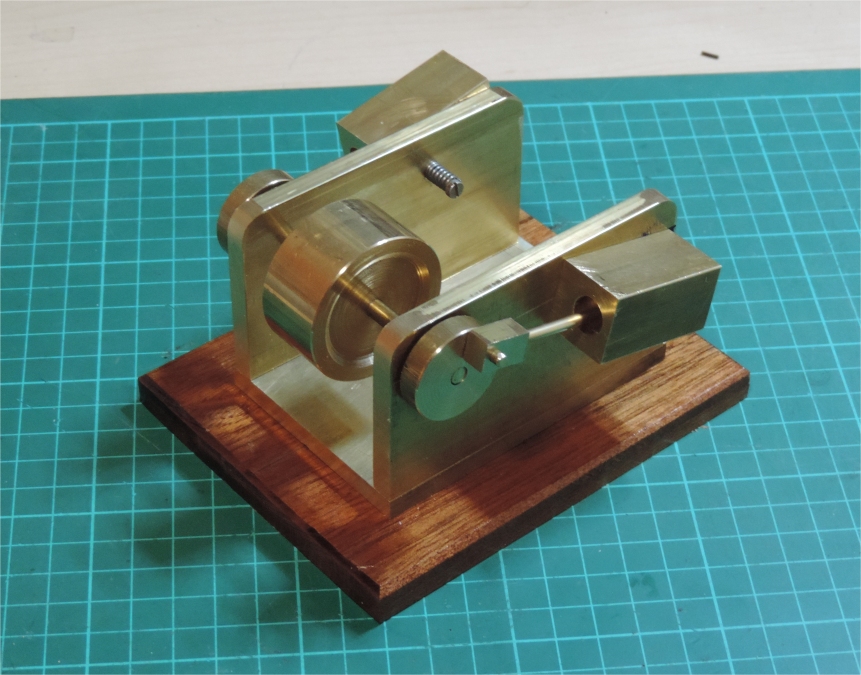 TO BE CONTINUED...........
---

The 3mm tubing i needed for the steam inlet & exhaust arrived today so i was able to finish the engine.
I have just had a successful steam test and the video is up on my YouTube Channel, link at the top of the page.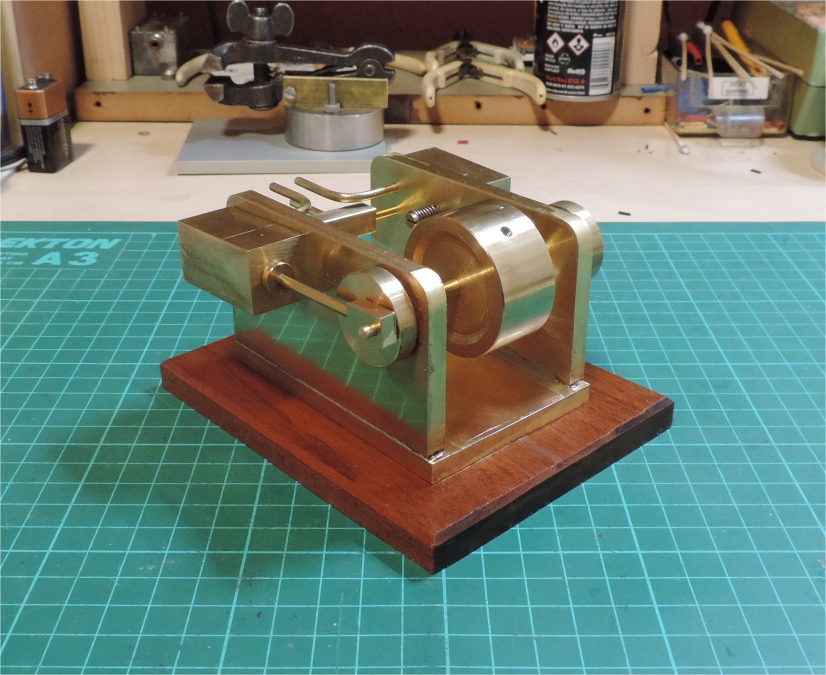 ---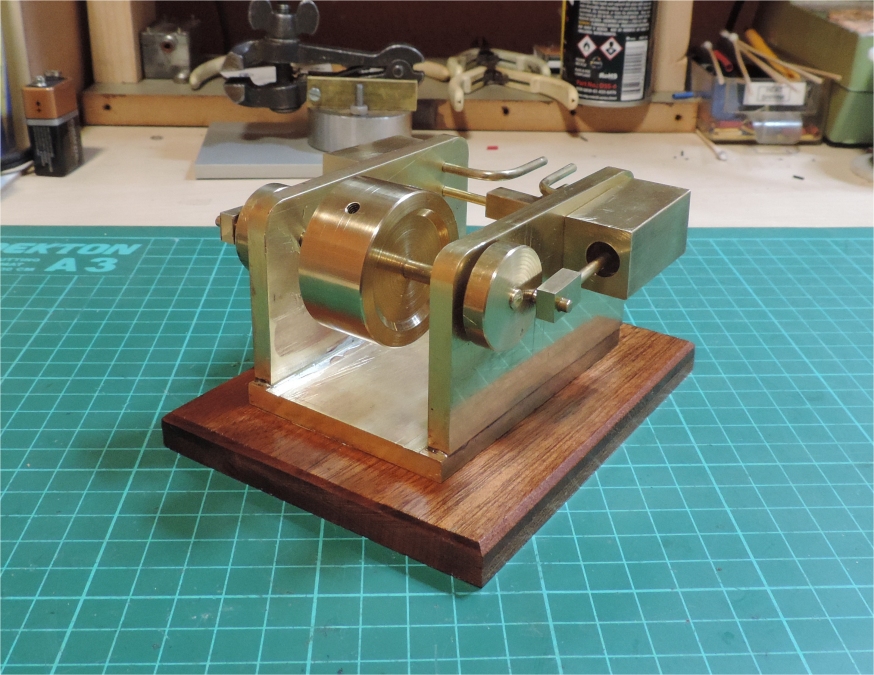 ---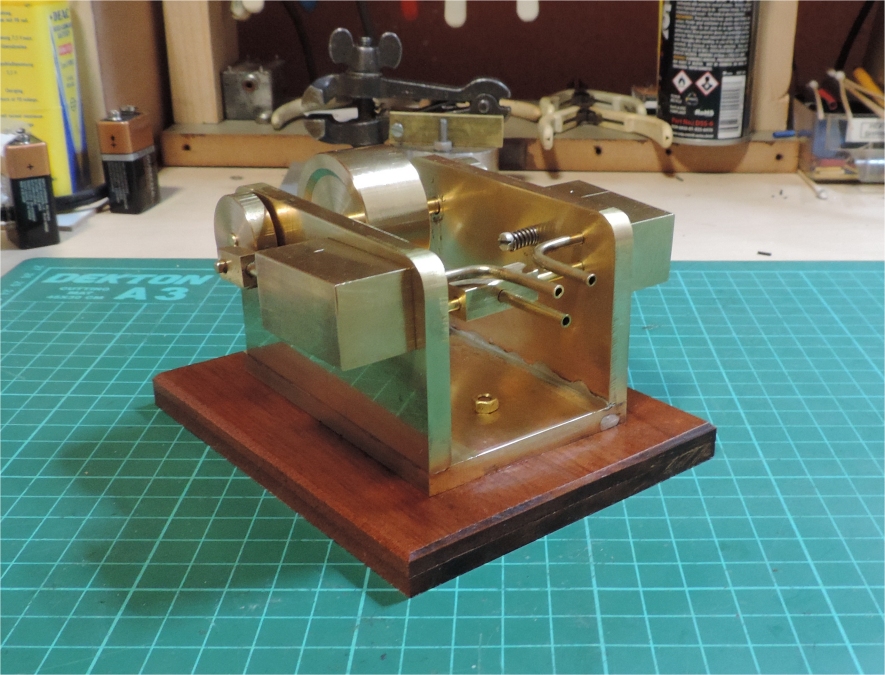 ---
Back to Other Engines Main Page
Back to Steam Main Page
---
---