Swindon Vertical Boiler Model Steam Engine

I'm calling this engine the Swindon Vertical Boiler becuase the seller said that the original owner worked at
the Swindon Locomotive Works in 1950. So this was pobably made by an apprentice or worker in their spare
time. It's very heavy so I believe that the boiler is made from steel. It's hard to tell what other metals have
been used as the whole thing is painted.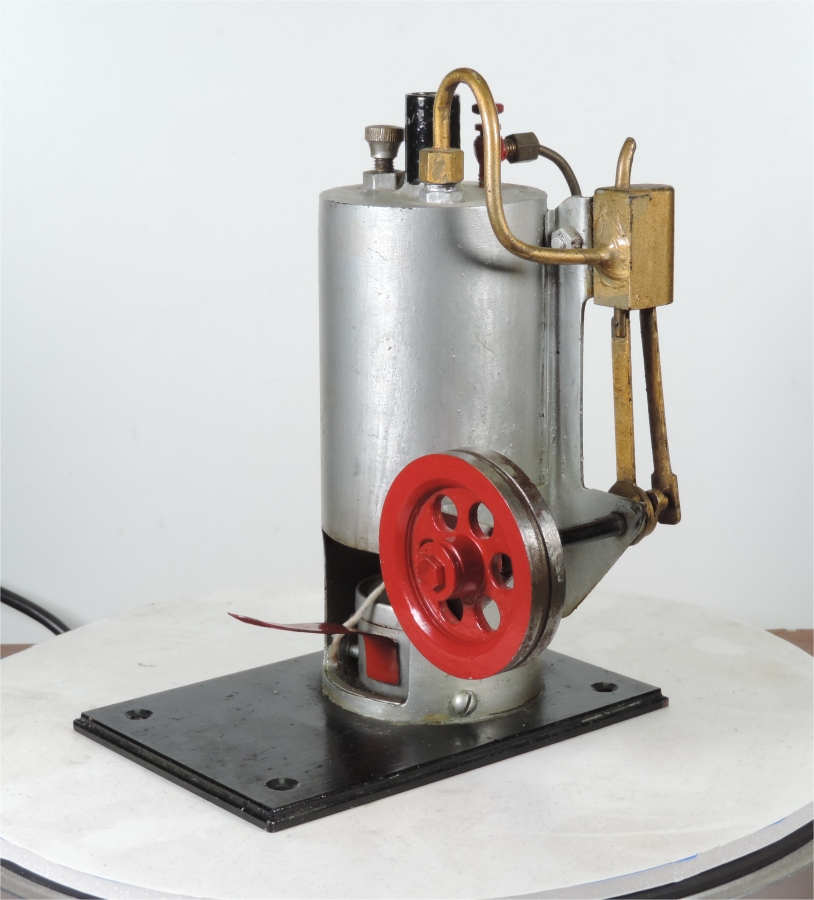 ---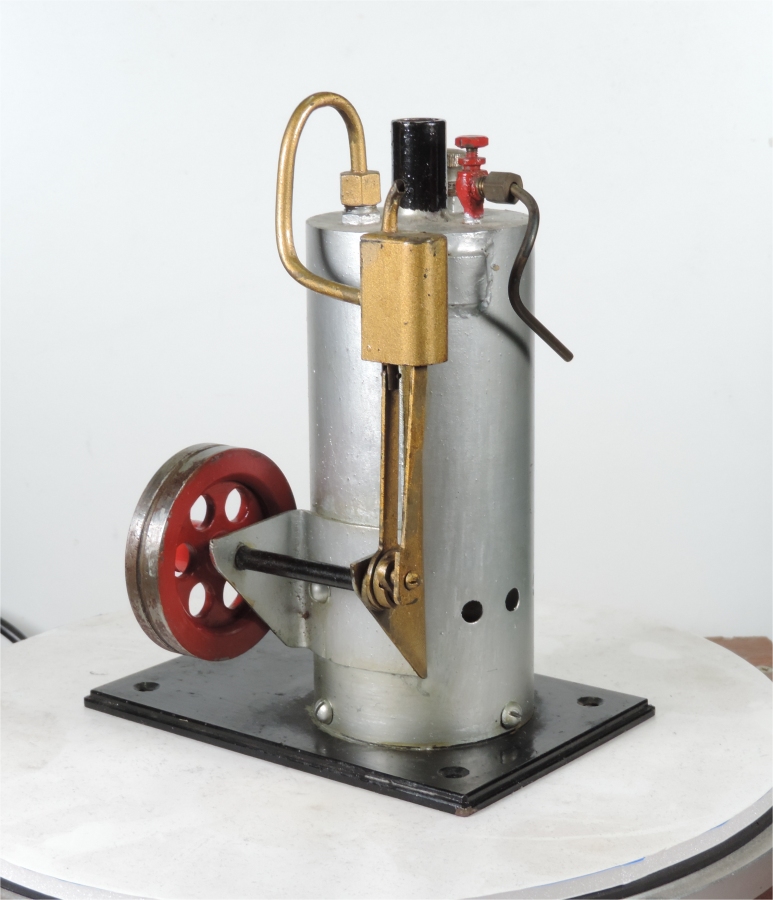 ---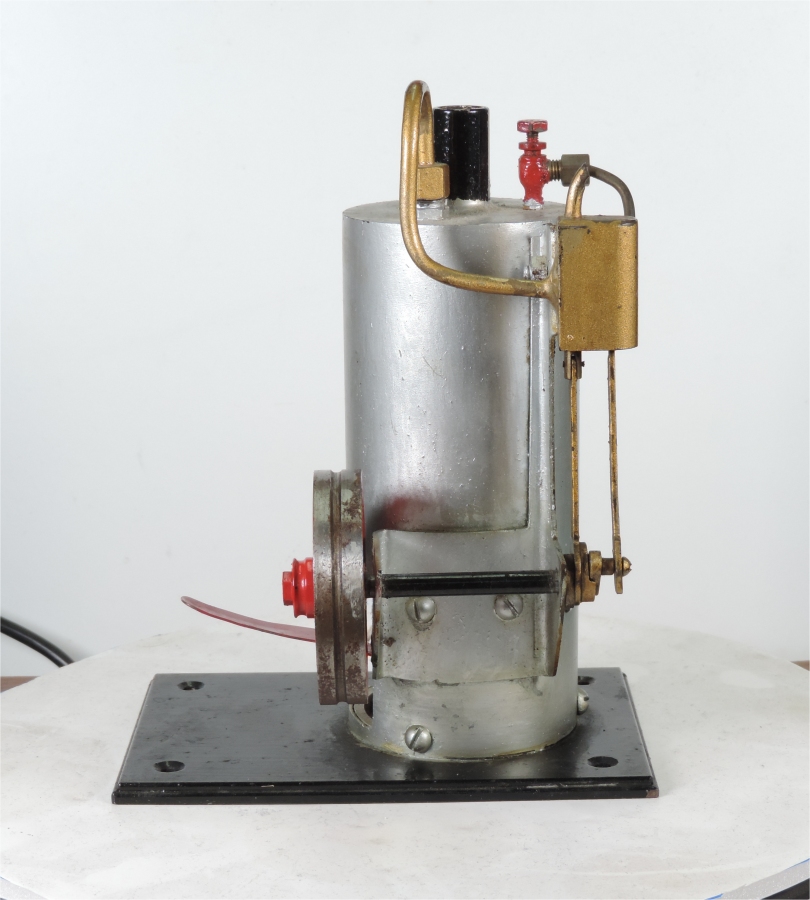 ---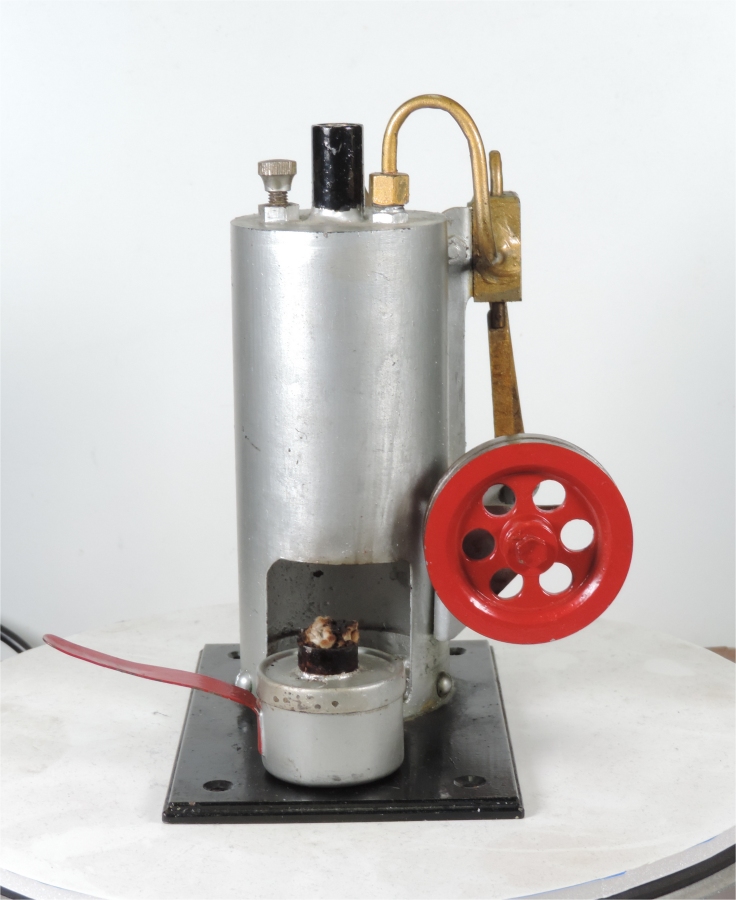 ---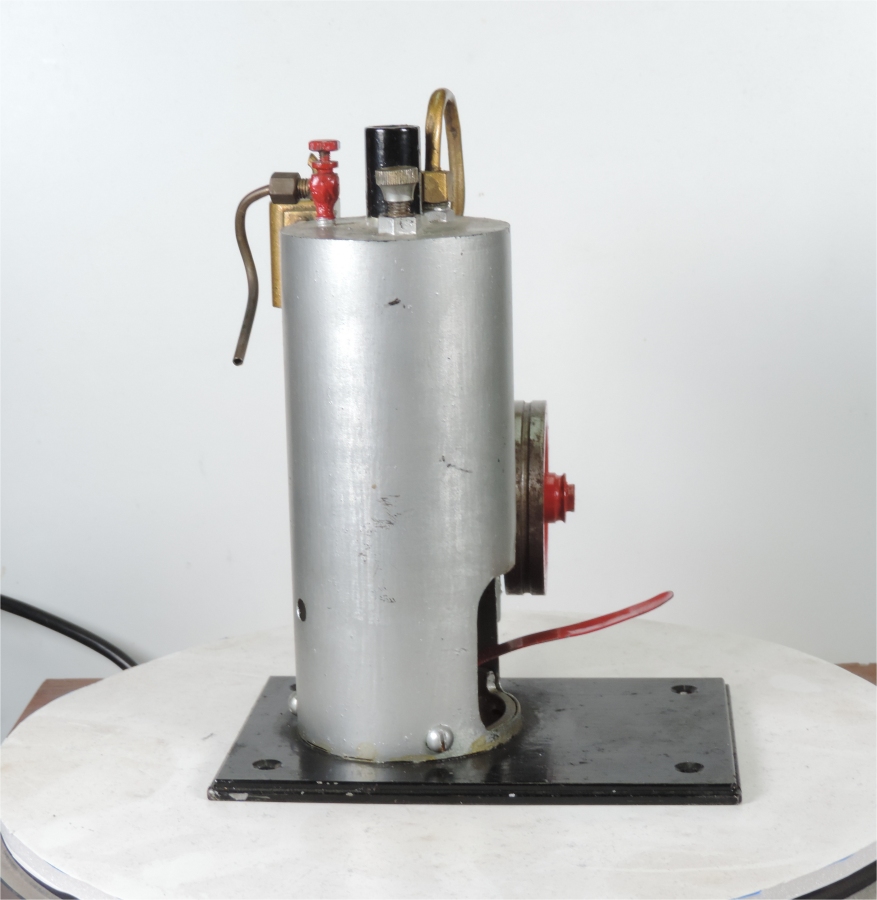 ---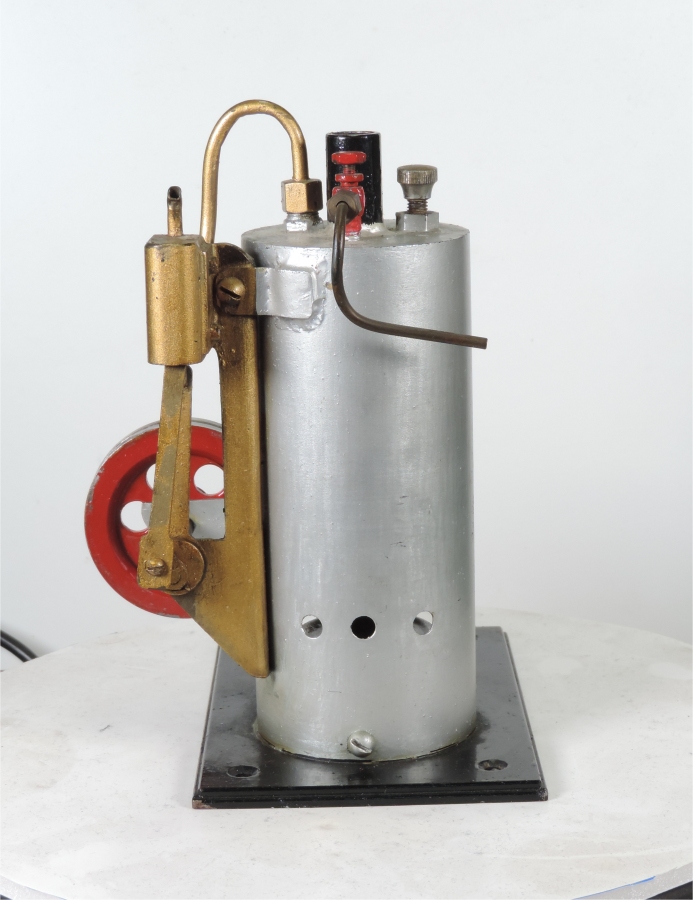 Back to Other Engines Main Page
Back to Steam Main Page
---
---