Summer Coach

My first kit from David at Houstoun Gate Locomotive Works, an open Summer Coach. Originally designed as a fixed
4-wheeler made from lasercut plywood and mdf. I opted to use Binnie Bolster Chassis to turn it into a Boggie Coach
as the curves on my line are fairly tight. The design produces a very rigid coach once assembled, it goes together very
easily especially if you use the roof jig that David can supply. All in all a great kit that produces a very nice coach at a
very reasonable price.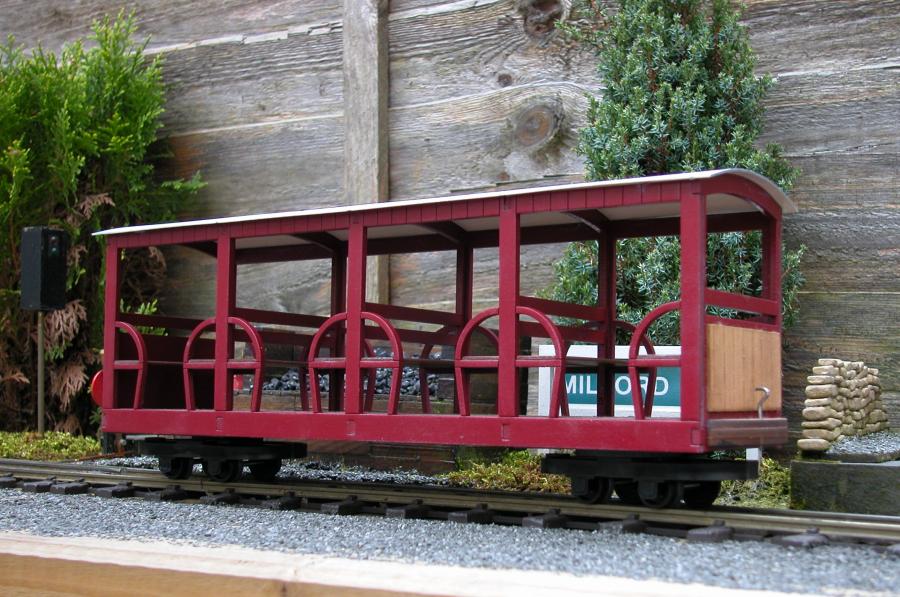 ---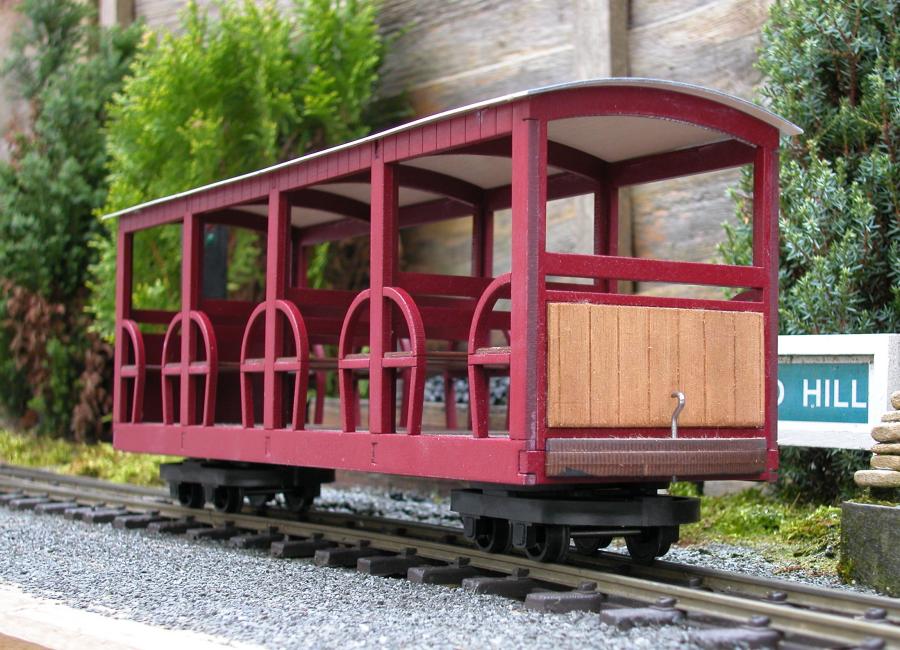 ---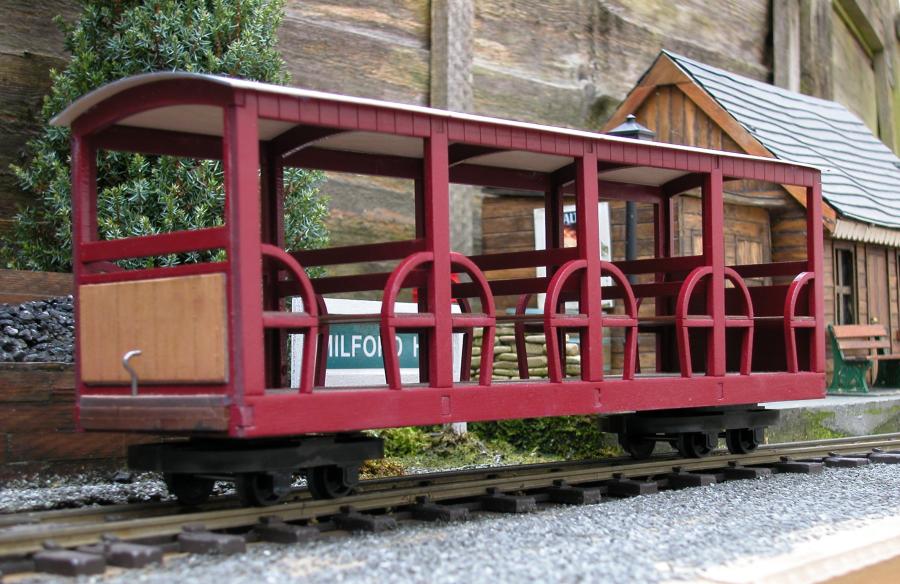 ---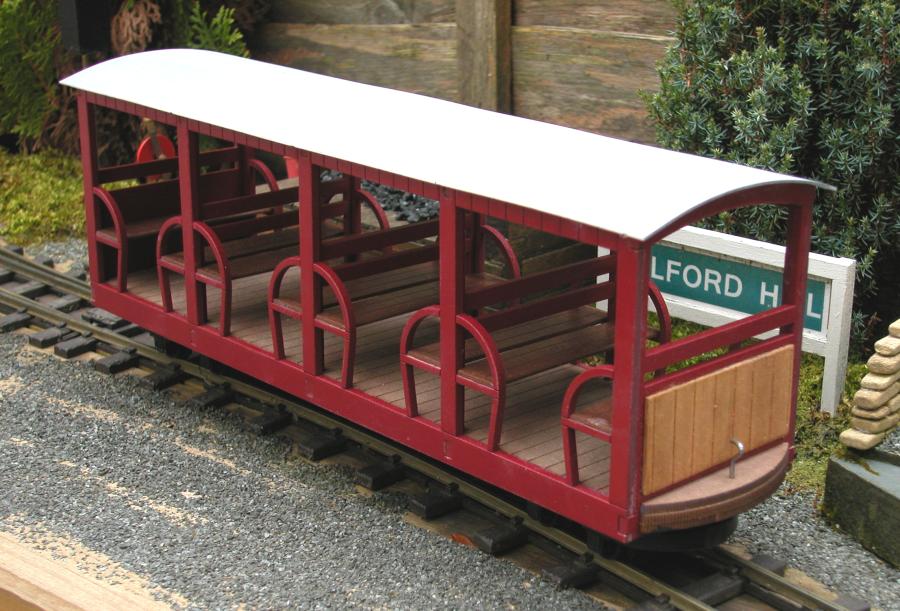 ---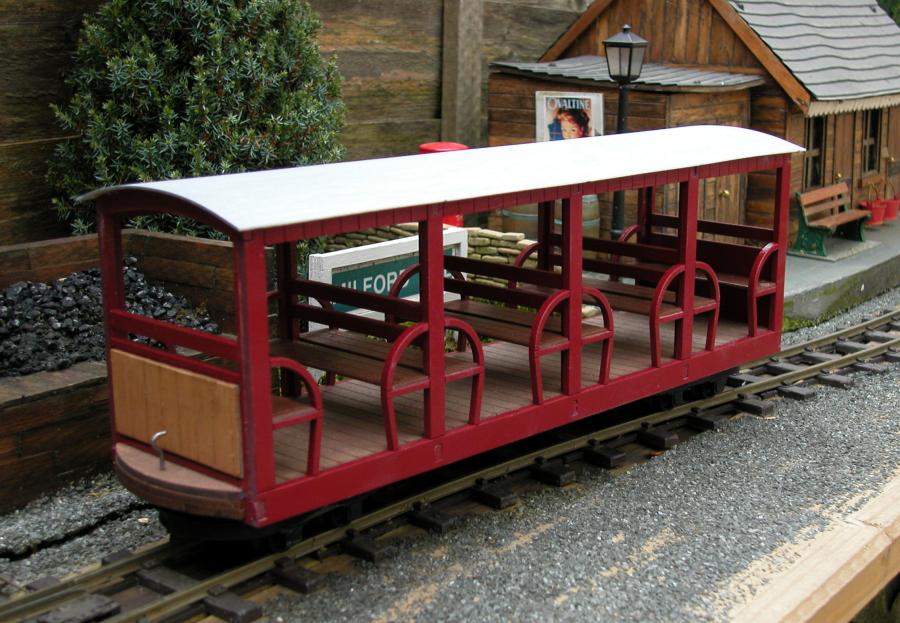 ---

I had some small brass nameplates which i'd never found a use for and thought they would be ideal for the Summer Coaches.
So here are Karen and Emily out for their first test run behind The Councillor.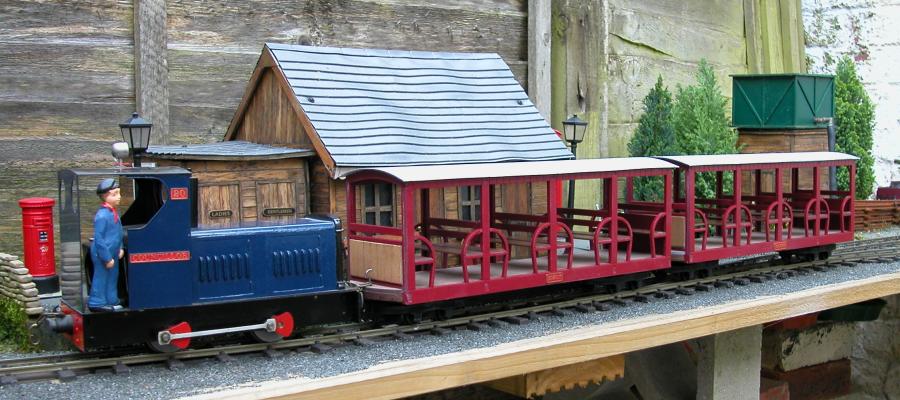 ---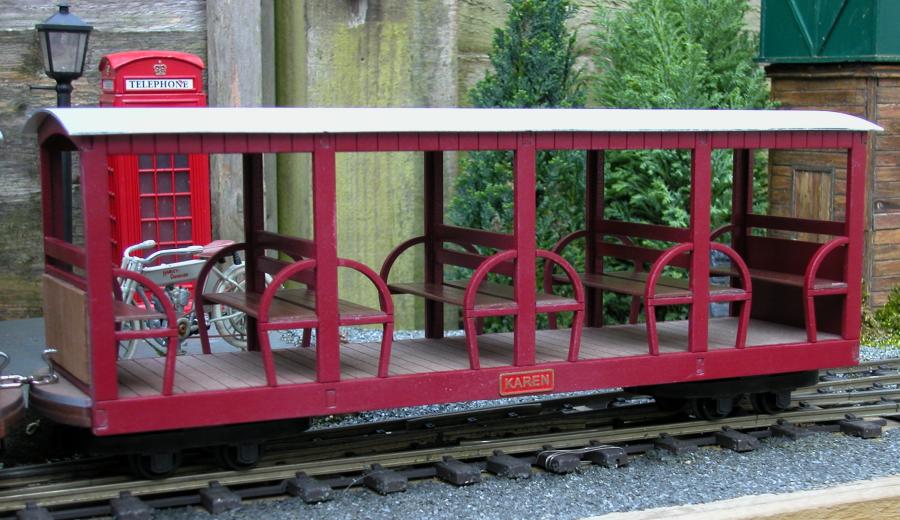 ---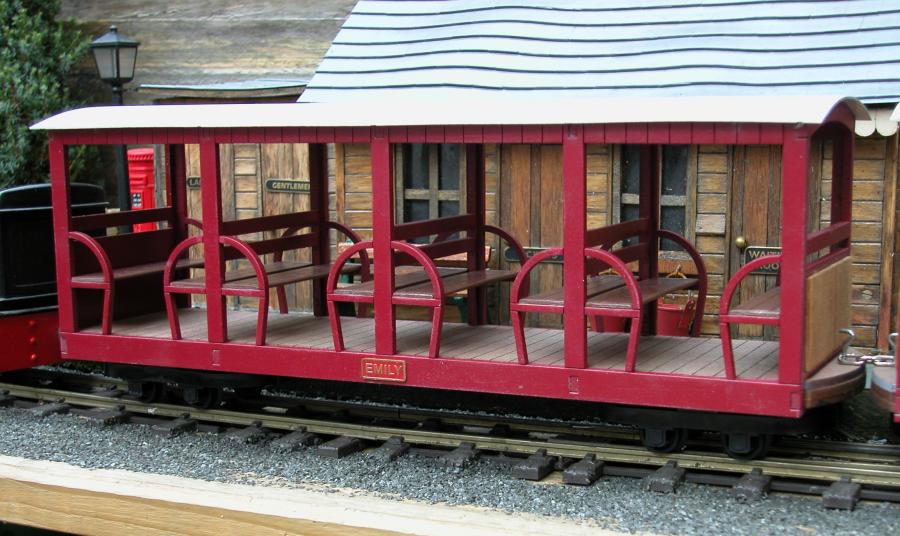 Back to TMHLR Rolling Stock Main Page
Back to TMHLR Main Page
---
---