MK2 Solenoid Engine

This is the second Solenoid Engine that i have built, hence the MK2. After watching some of Tubalcain's excellent
videos on some of his Solenoid Engines i was inspired to build another one. This one is a bit more refined but is still
built out of scrap and spare parts i had lying around. Here we have some wood offcuts, an old Mamod flywheel,
scrap brass for the connecting rod, a Meccano crankshaft and the spare solenoid from the first engine. I did machine
up some brass bearings for the crankshaft.

Build video here. Follow up video here.

Tubalcain's Solenoid Engines can be found here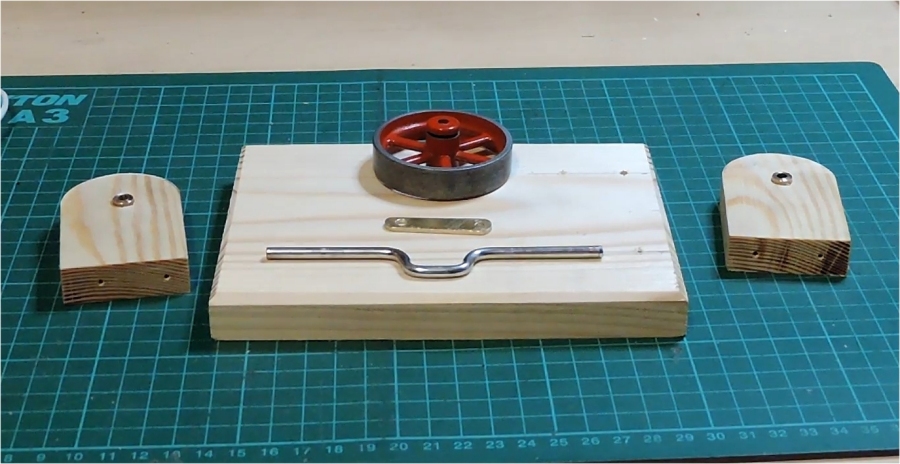 ---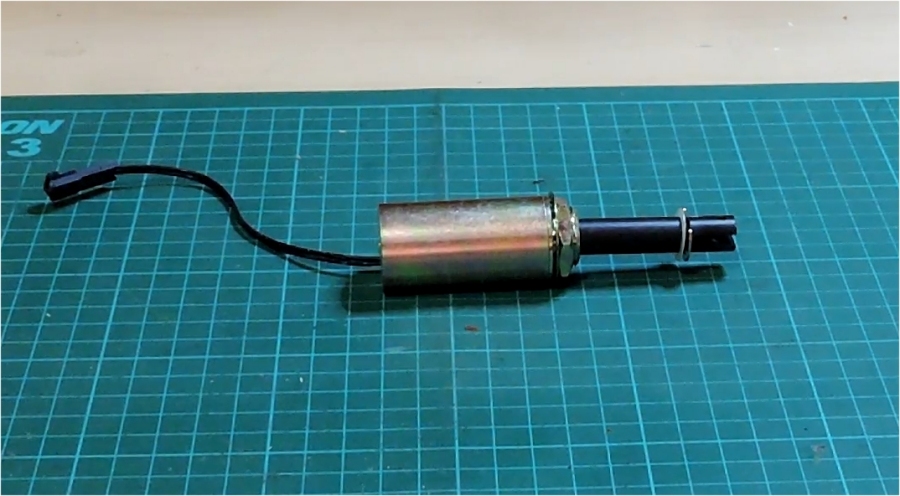 ---

Crankshaft supports in place.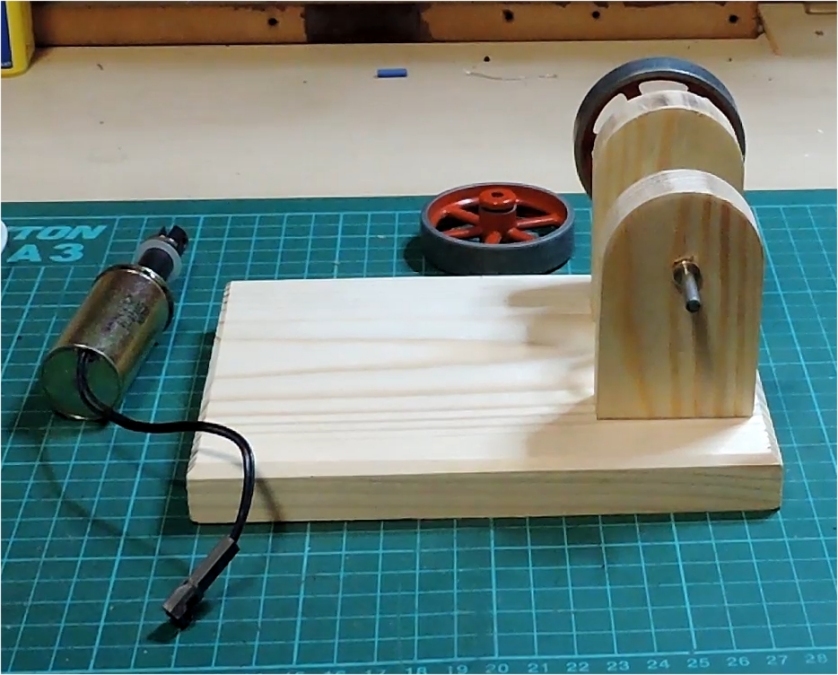 ---

The solenoid mounting is simply a block of wood with a suitable hole drilled in it.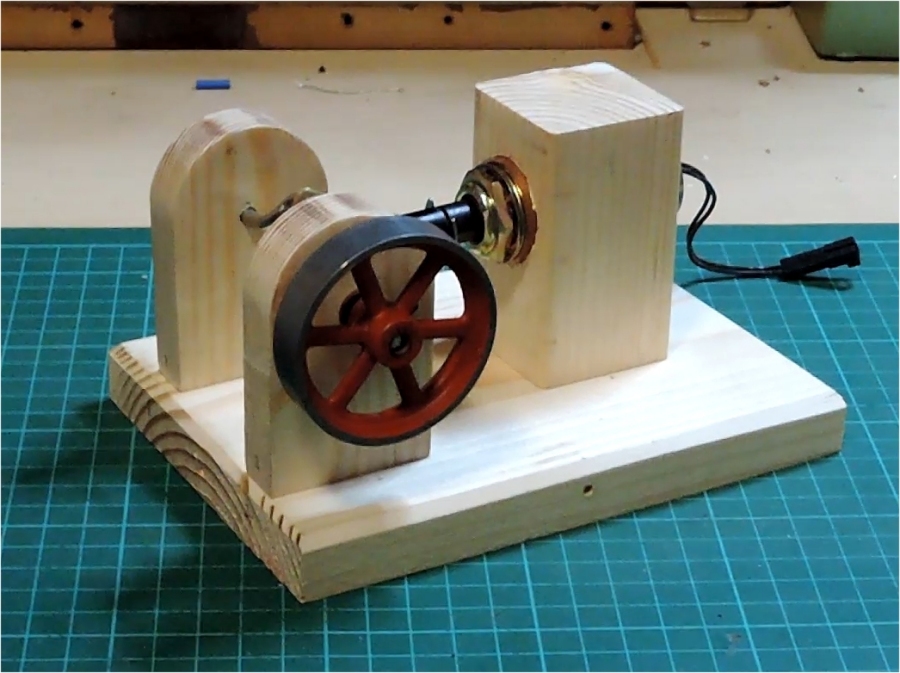 ---

Simple brass bracket to support the microswitch breaker and the cam is an old Meccano pulley filed down.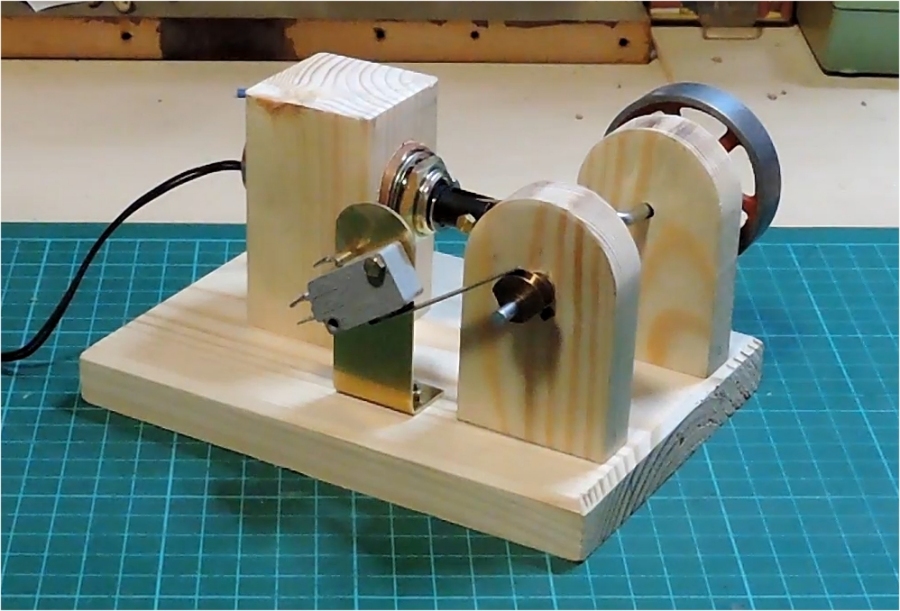 ---

Wiring in place, i have also added a simple bracket to stop the solenoid from moving back and forth. The screw that holds
bracket is in a slot so that the position of the solenoid can be adjusted. The Mamod flywheel simple wasn't heavy enough
so i've borrowed the brass flywheels i made for the Careast Steam engine. In this configuration the engine runs well but
looks a bit ungainly.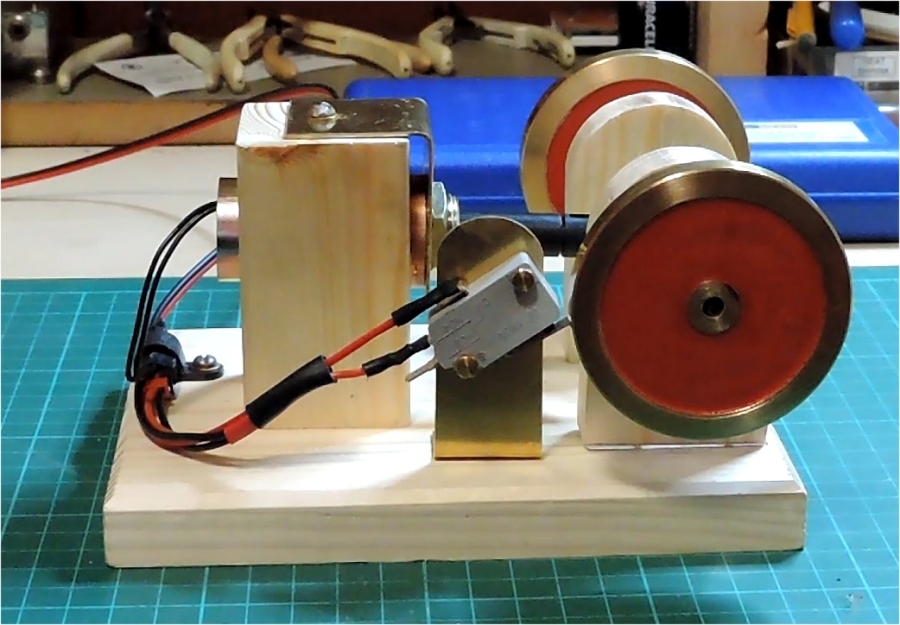 ---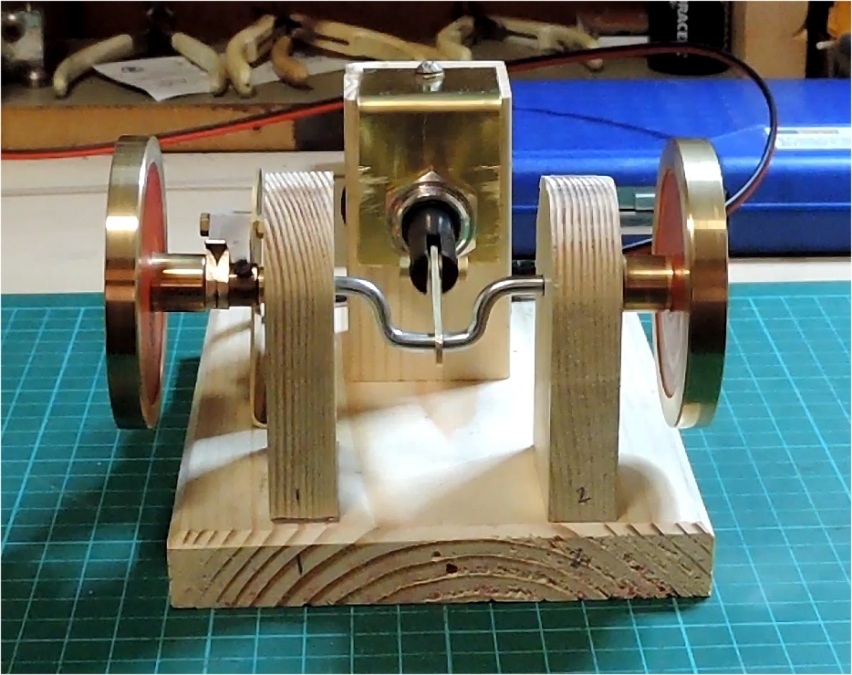 ---

This is much more how the final engine will look. This is a flywheel from a Stuart 10V steam engine which i am restoring.
Not quite as heavy as the 2 brass flywheels but the engine runs fine with it. Just have to find something similar as a
permanent fit for this engine.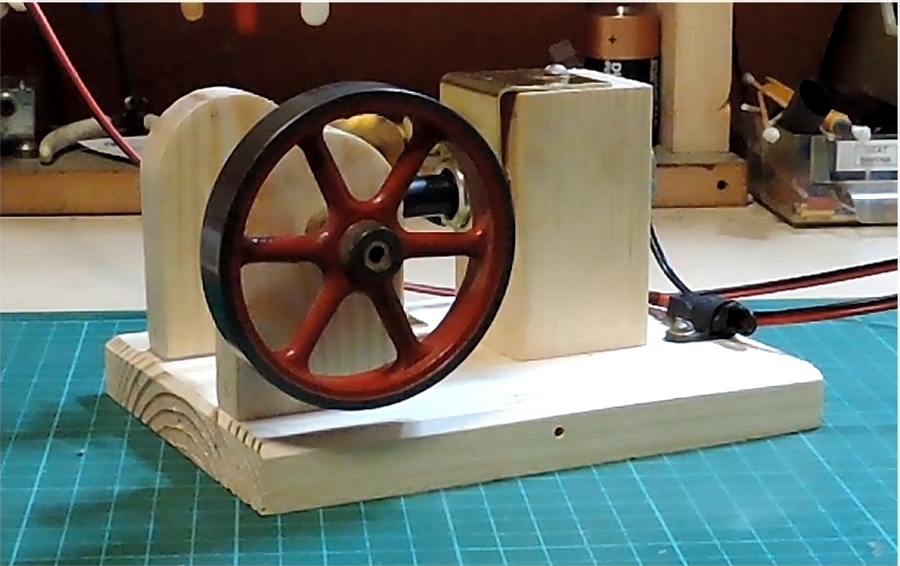 ---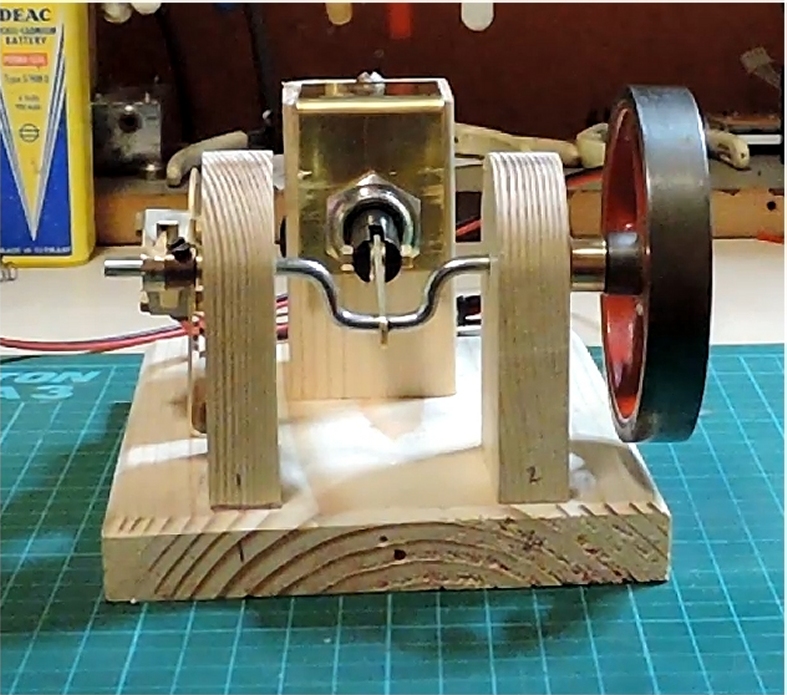 ---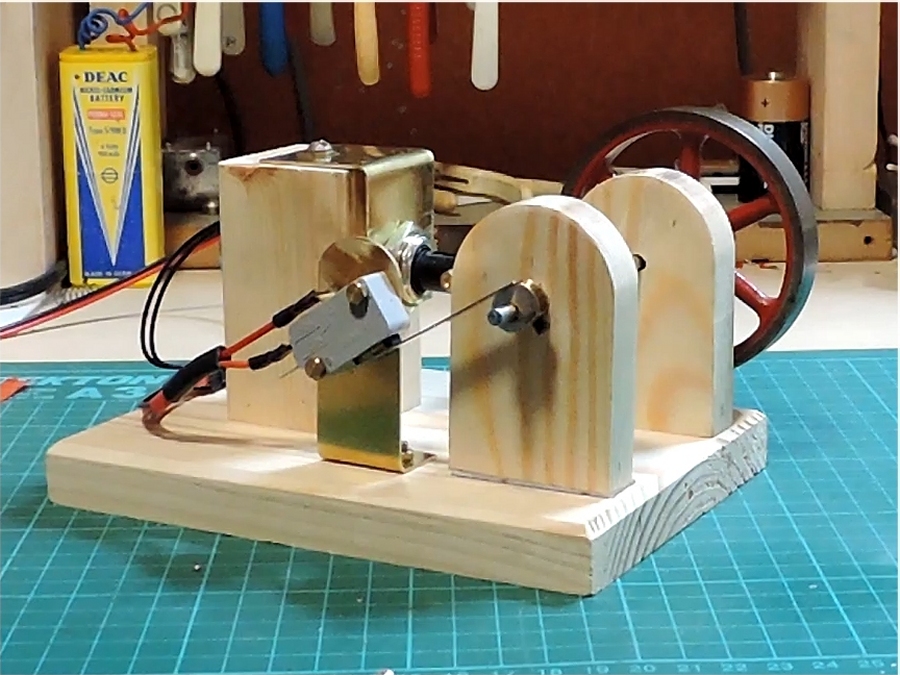 Back to Electro-Mechanical Engines Page
Back to Steam Main Page
---
---