Twin Cylinder Solenoid Engine

The first one of two engines which I recently acquired from ebay. The seller didn't know much about them except
that they were scratch built probably from the 1950s. Probably designed to run from 12 volts, this one needs
about 14 volts to get it going. Very nicely made with the crankshaft running in ball race bearings.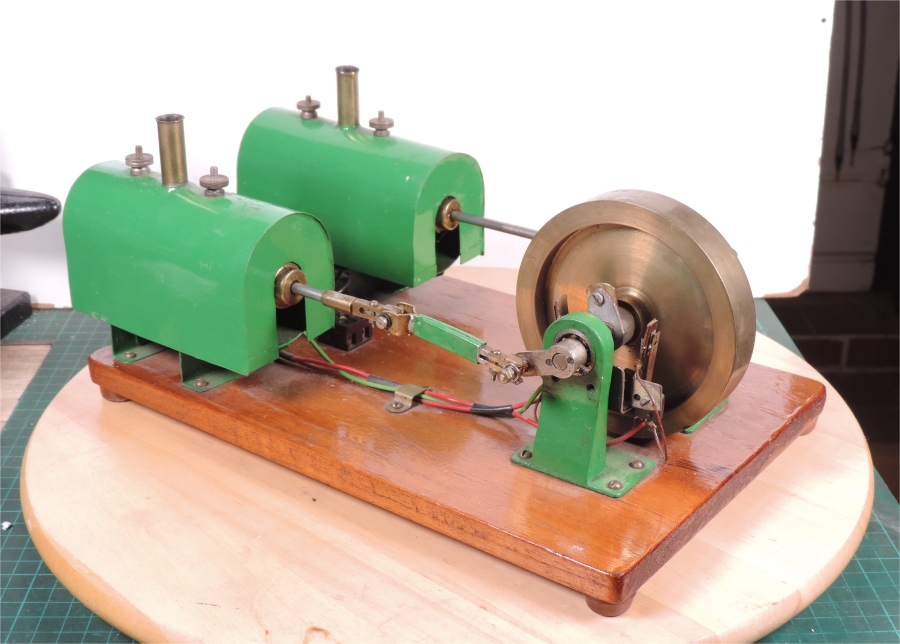 ---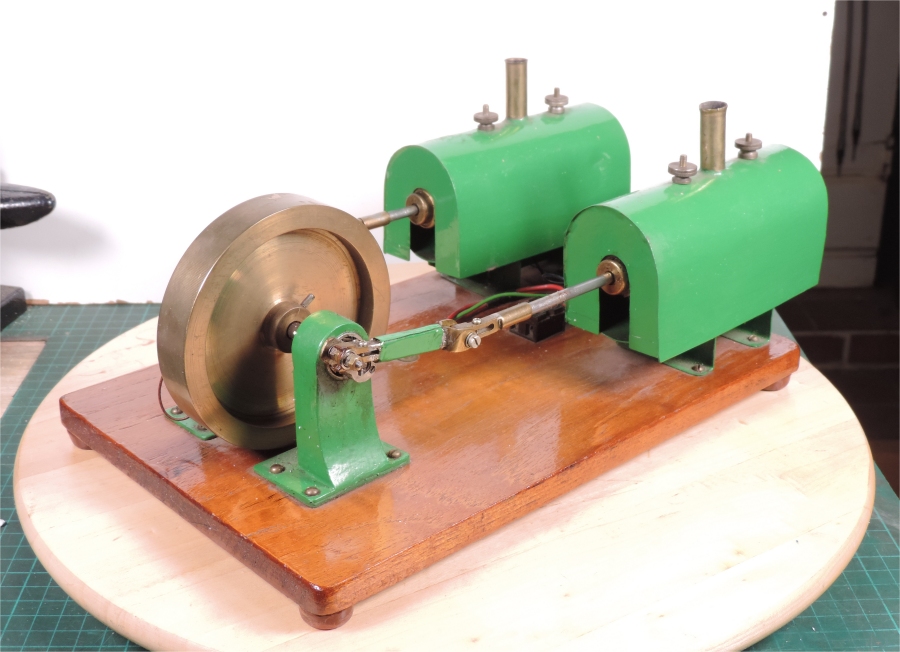 ---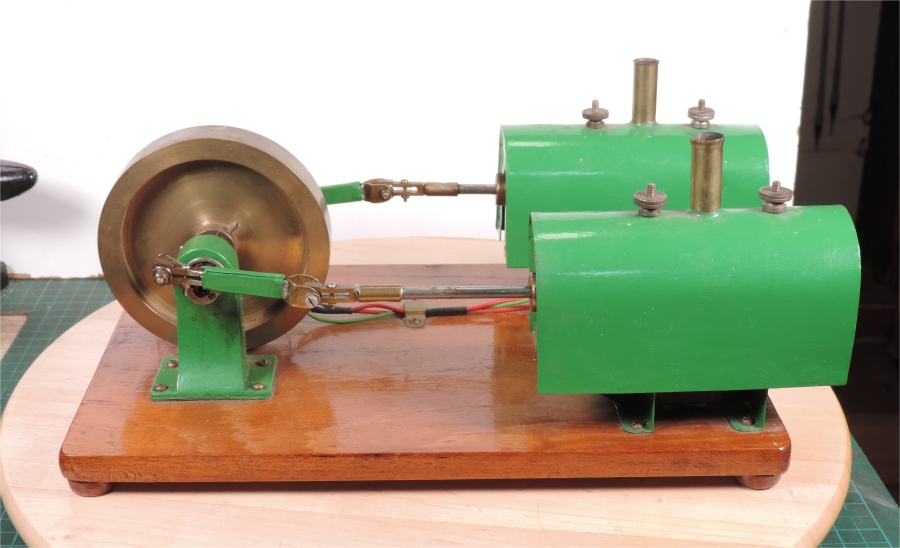 ---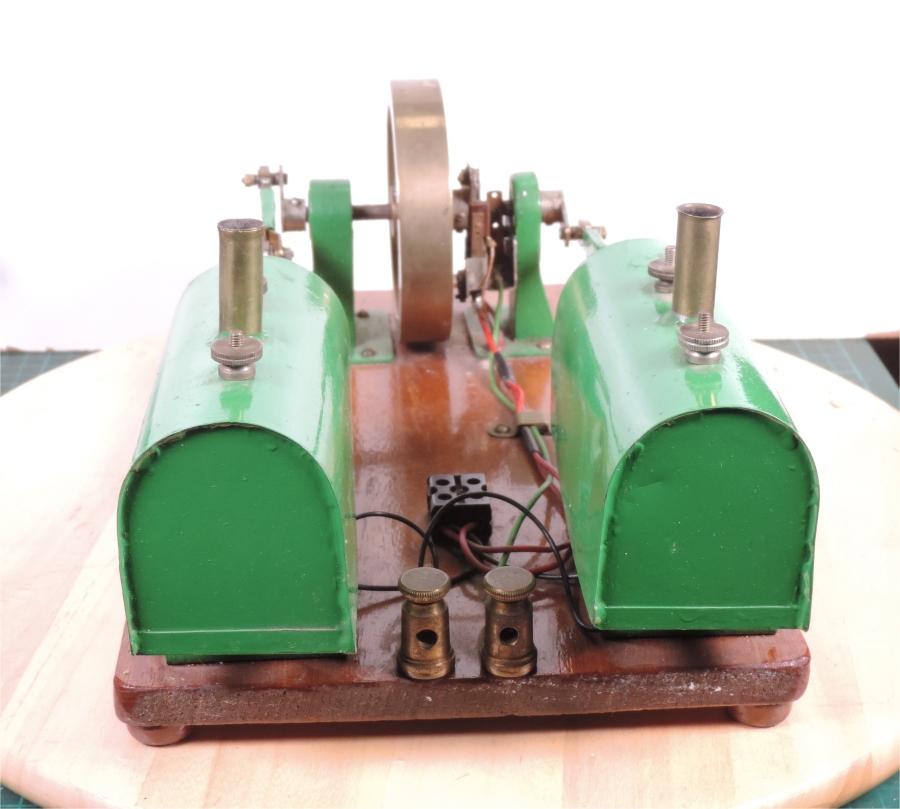 ---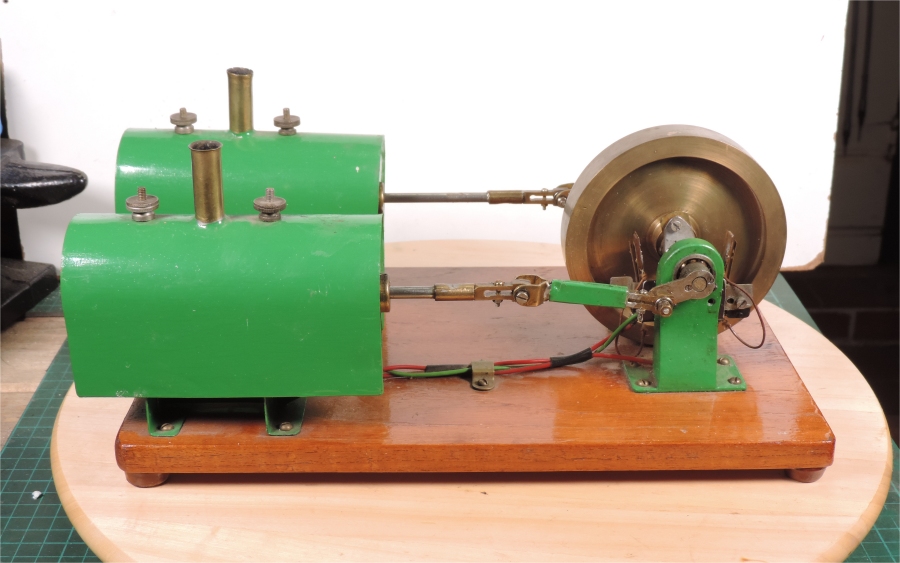 ---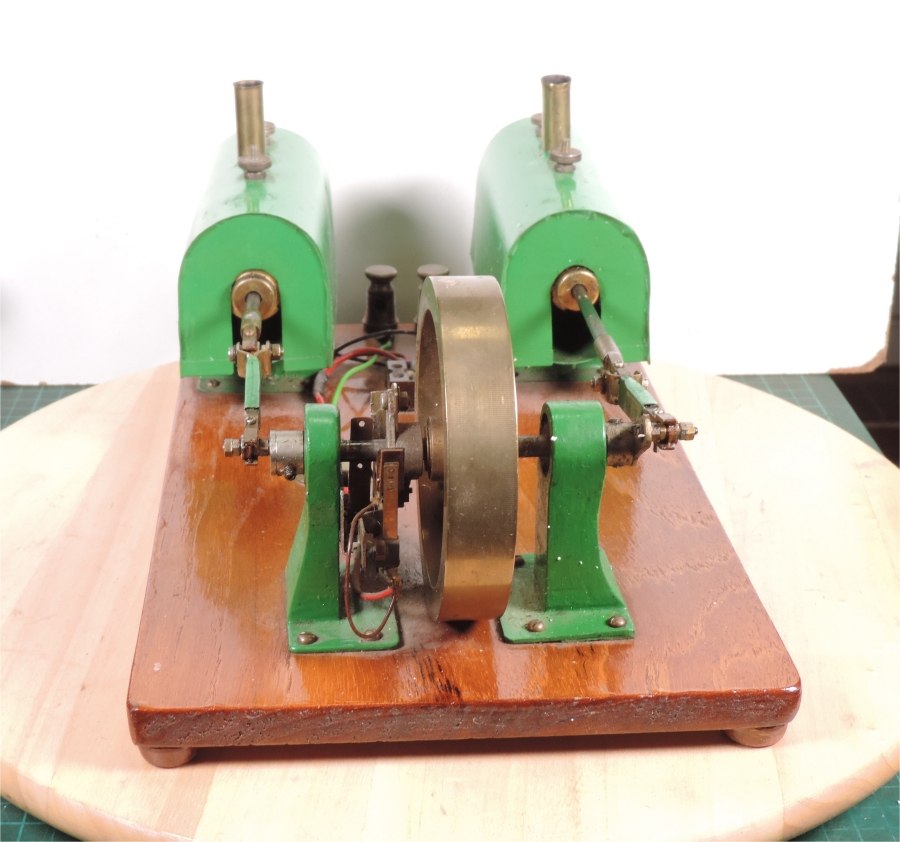 Back to Electro-Mechanical Engines Page
Back to Steam Main Page
---
---