Cooper Craft Ffestiniog Slate Wagon

This is a Cooper Craft kit of a Ffestiniog Slate Wagon, apart from the wheel bearings these kits are all plastic.
The Welsh slate quarrys used a whole load of these and the narrow gauge locos used to pull very long rakes of them.
Now there are some very fine brass & white metal kits available for these wagons but they cost upwards of £30 a pop.
So making a long rake would be very expensive, these Cooper Craft kits cost £9.50 and i think don't look too bad at all.
i've modified it slightly by adding a real wooden plank bed and chain couplings.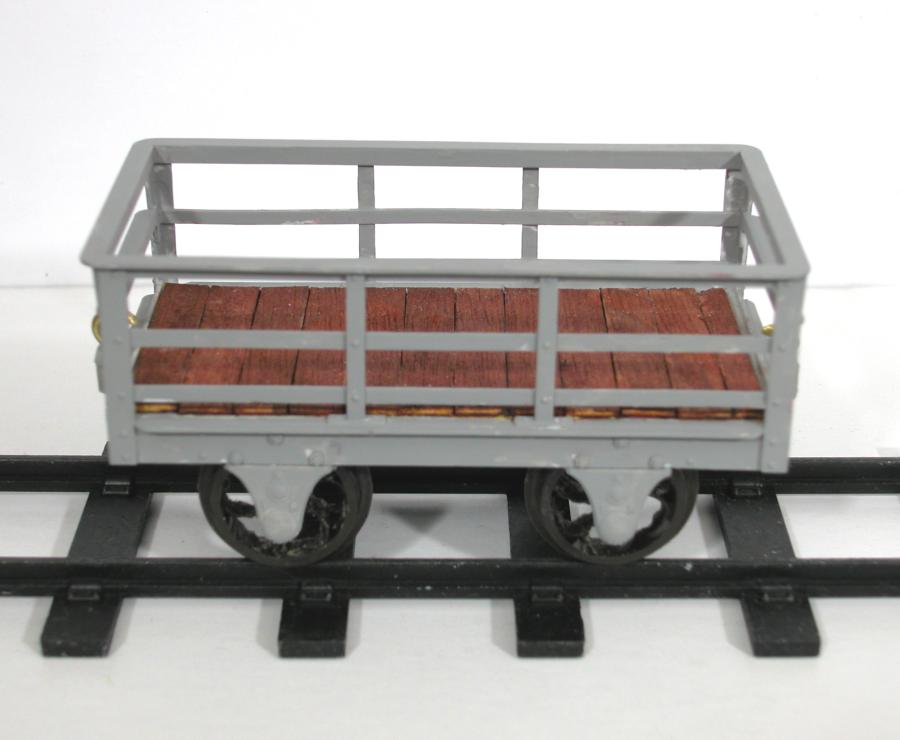 ---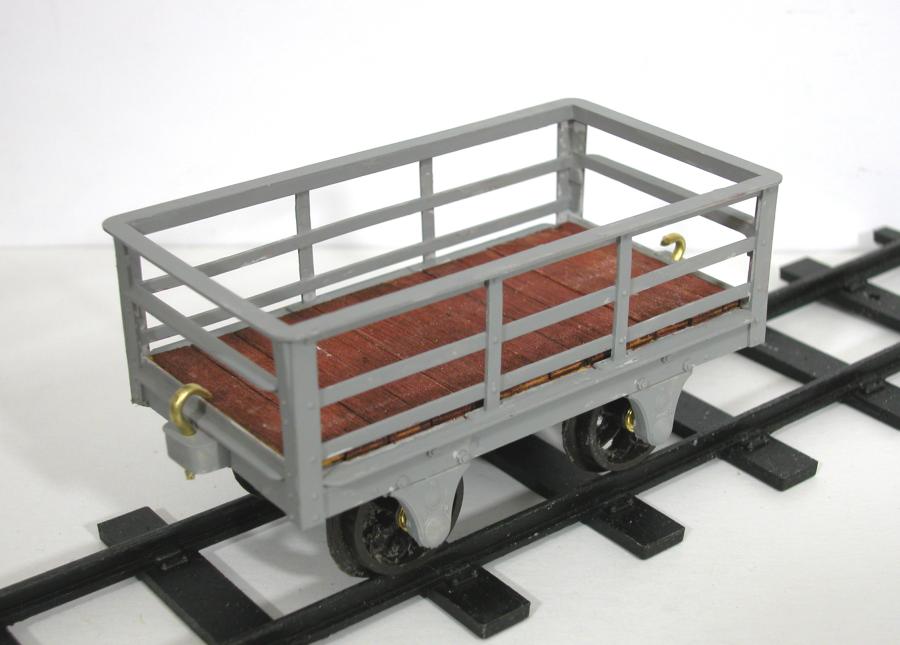 ---

Now with an actual slate load.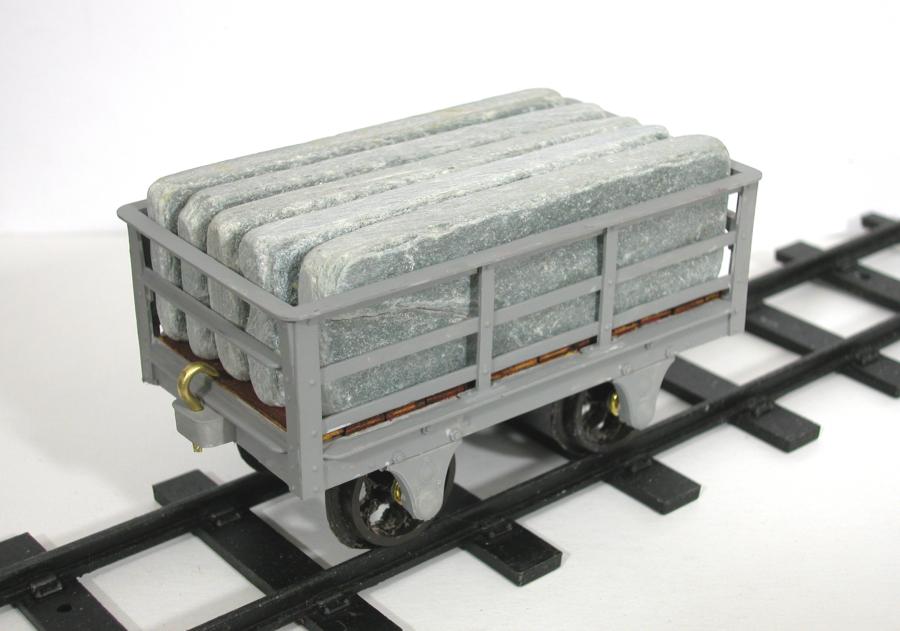 Back to TMHLR Rolling Stock Main Page
Back to TMHLR Main Page
---
---