Scratch Built Overtype Model Steam Engine

I think this one is a mixture of scratch built and commercial built. The boiler, burner and firebox are scratch built.
The engine mount, flywheel and cylinder assembly look to be commercially produced.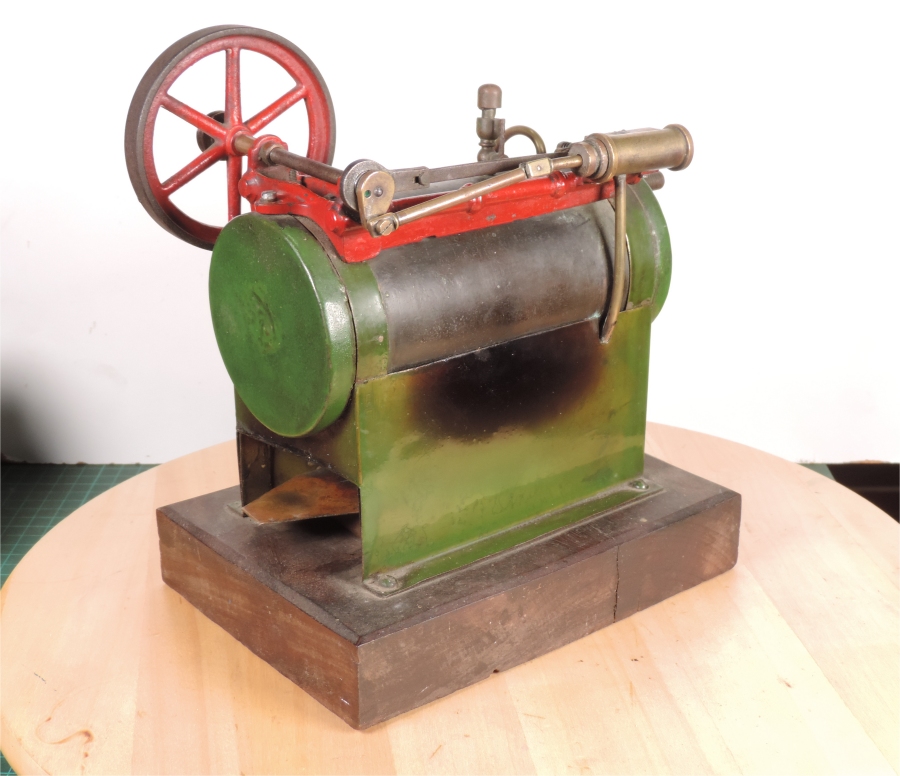 ---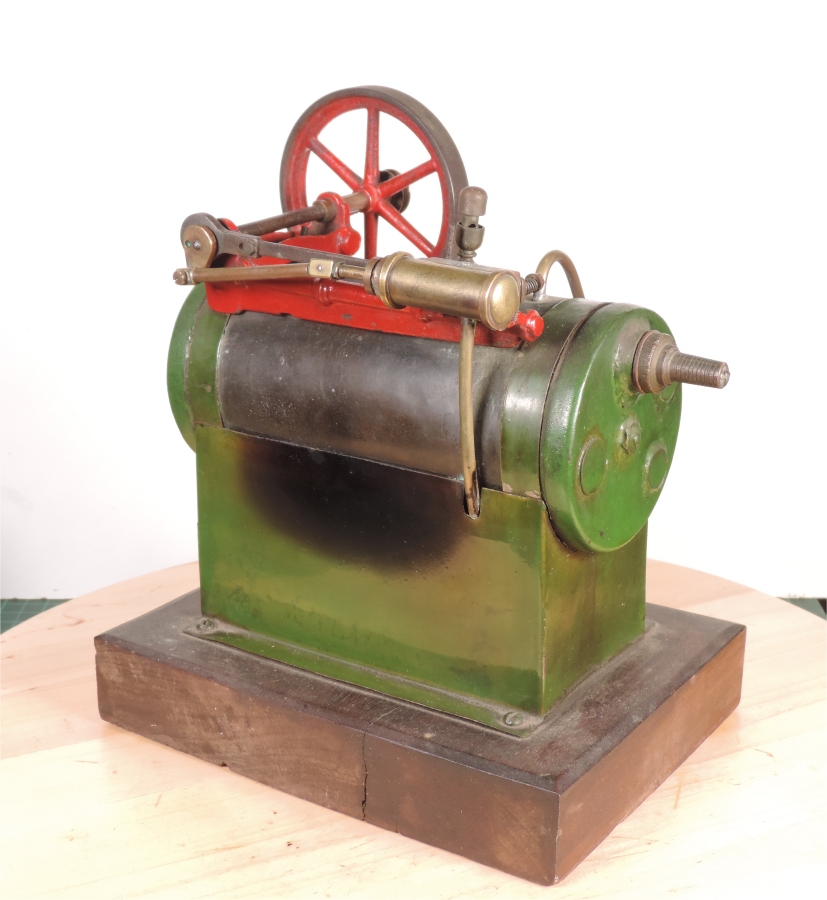 ---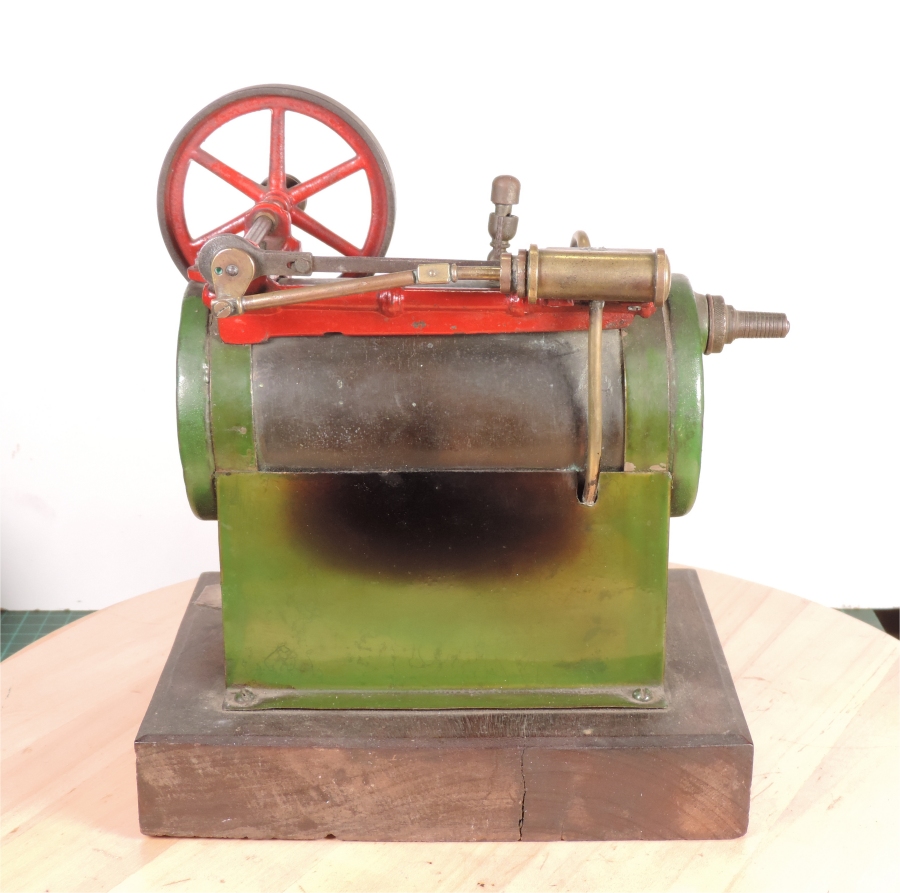 ---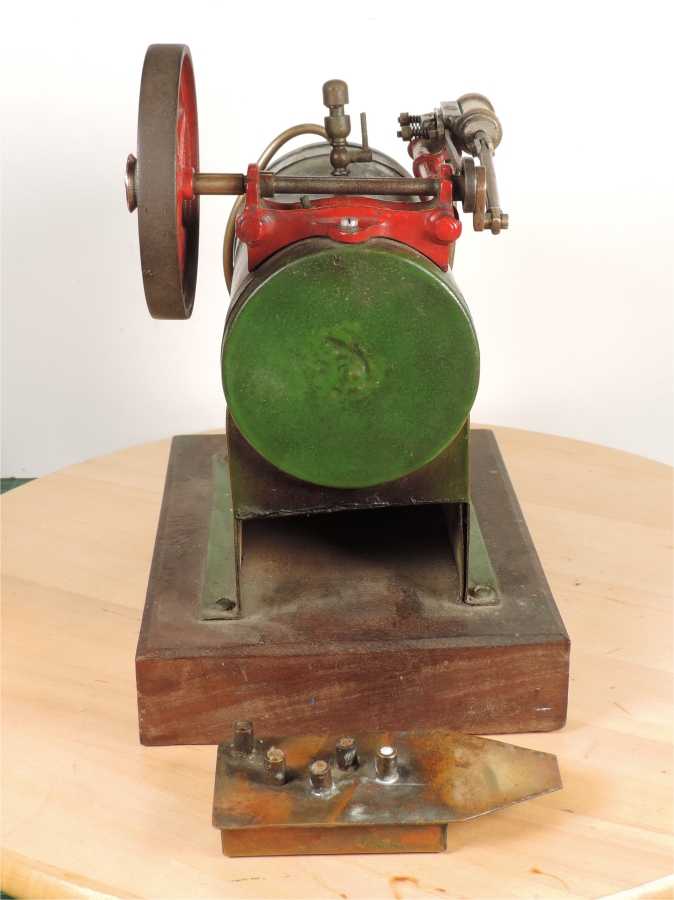 ---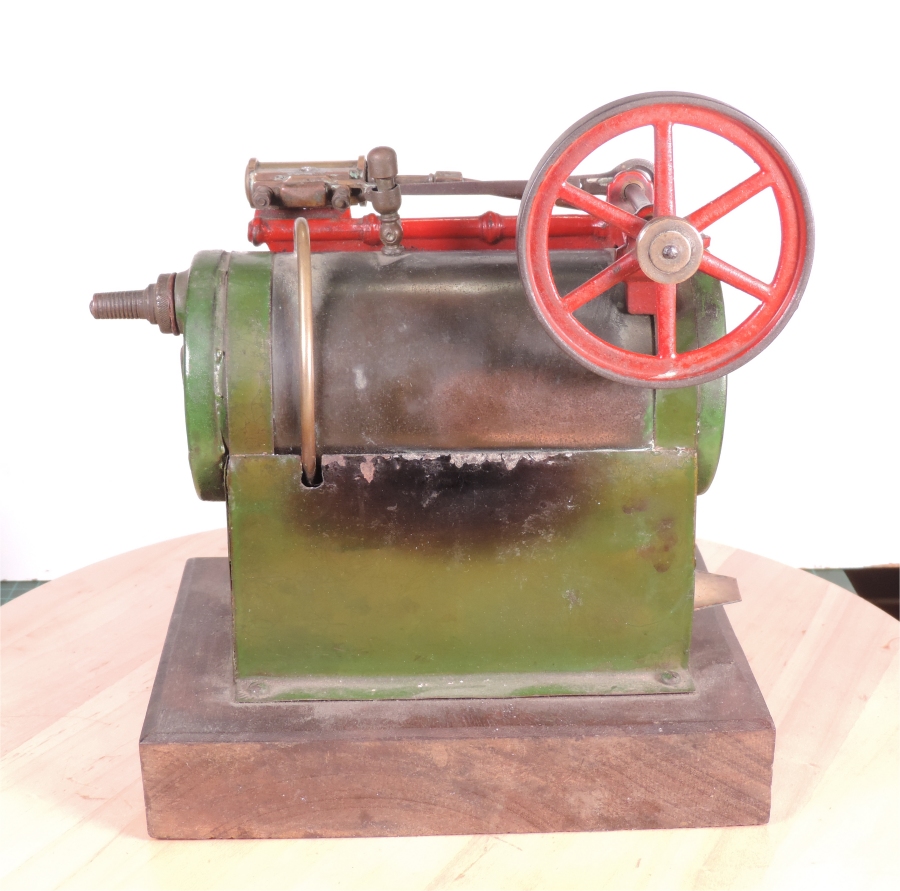 ---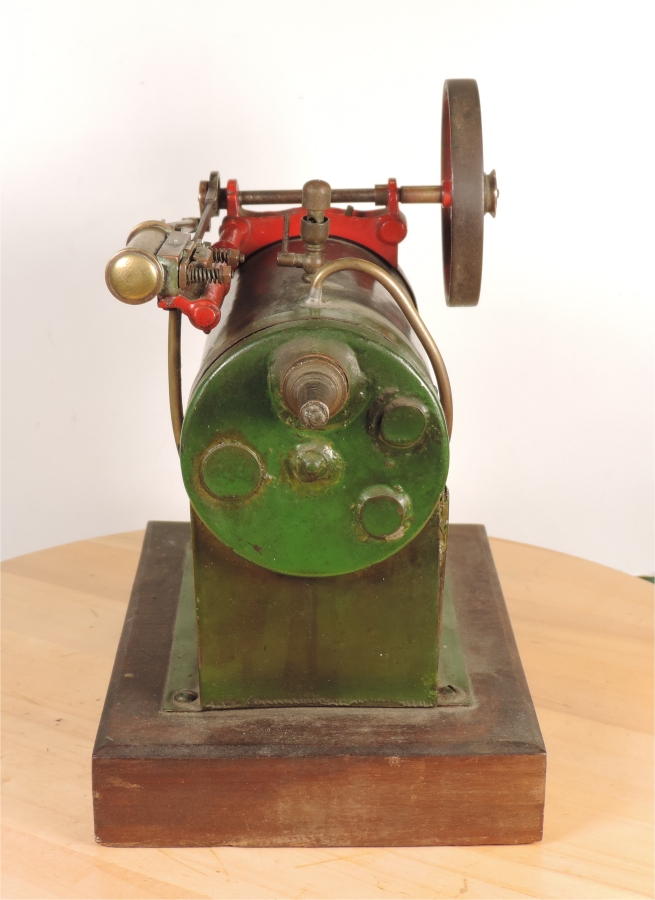 ---

After disassembly and cleaning the letters D.R.P. were found on the slide valve cover. This indicates that the engine
assembly was indeed made in Germany. A lot of work was required as most parts of the engine were bent. One of
the ports in the vale block was partially blocked so the cylinder was desoldered from the valve block and the port
ways cleaned. The safety valve was also blocked and missing it's centre piece.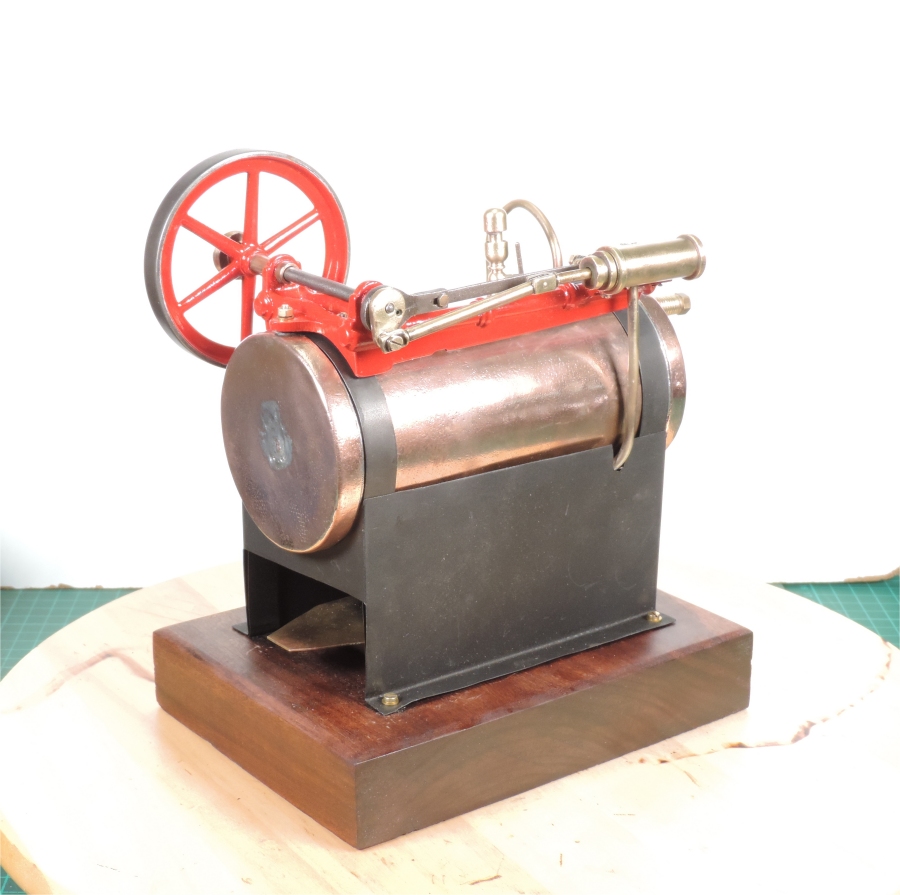 ---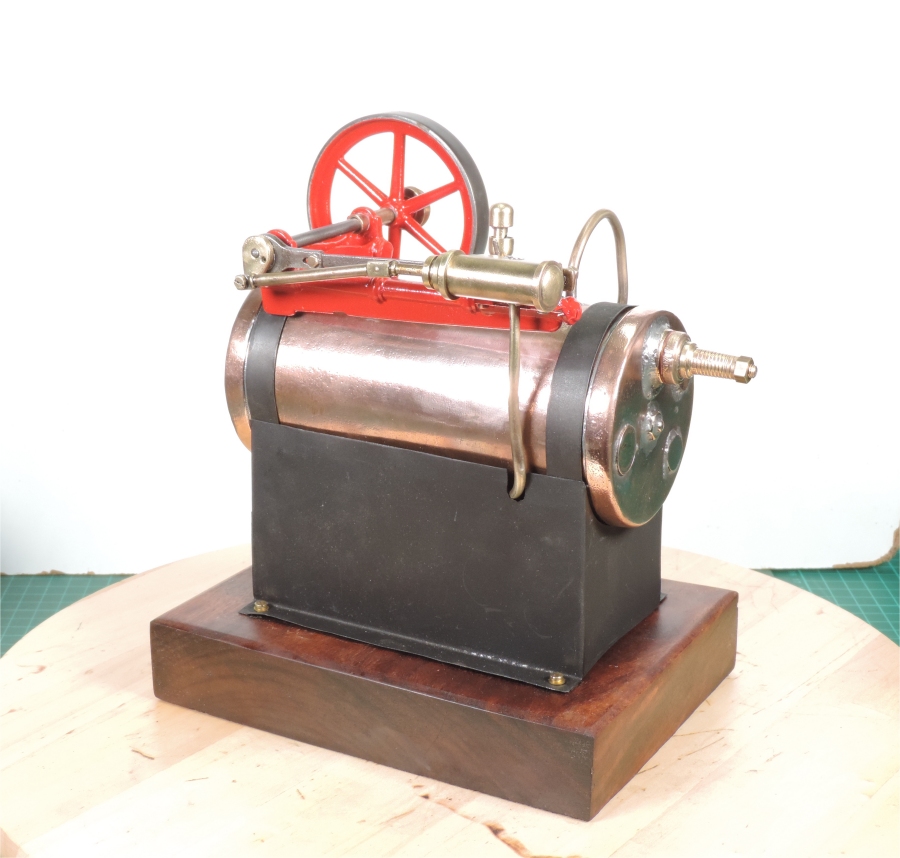 ---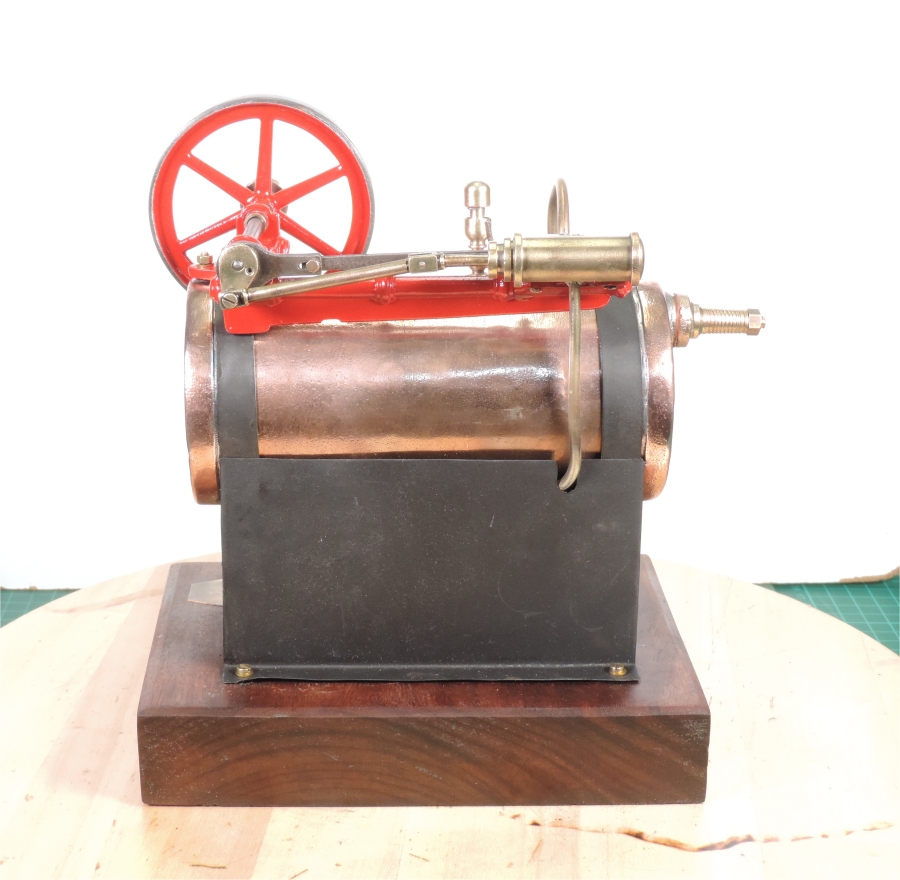 ---
---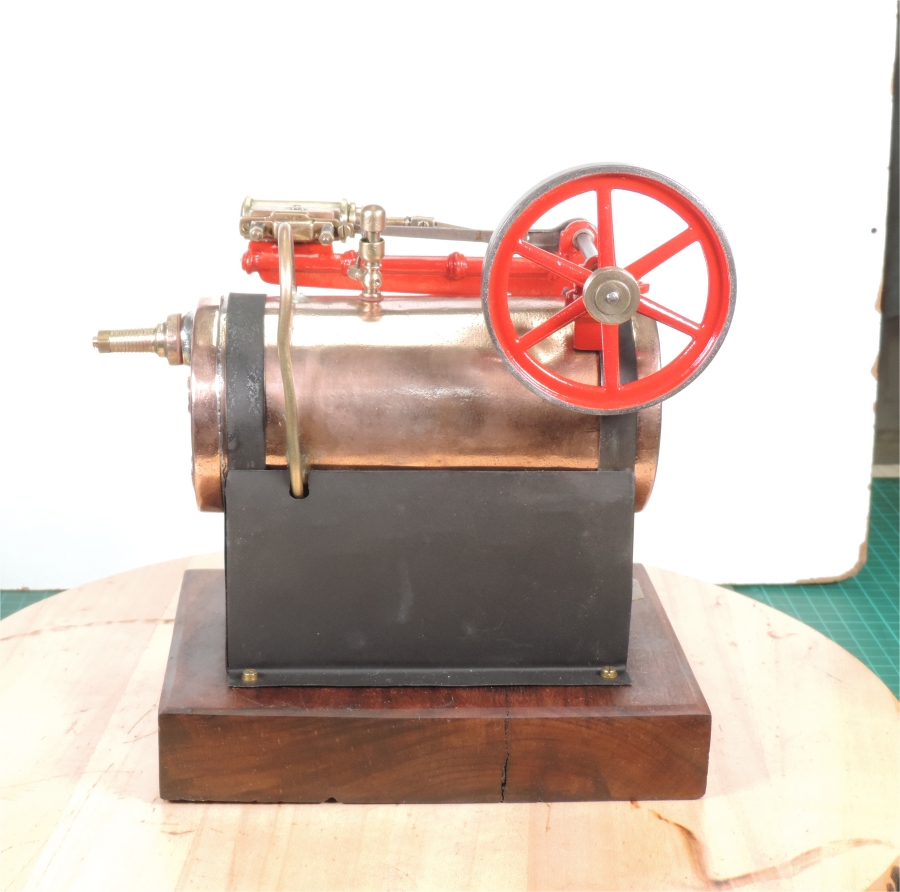 ---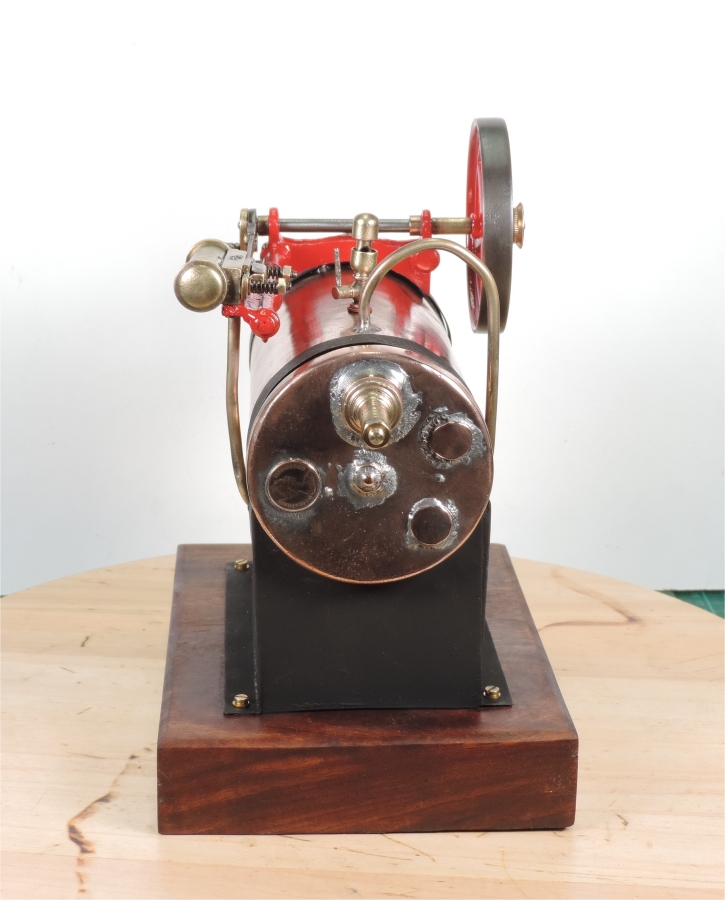 Back to Other Engines Main Page
Back to Steam Main Page
---
---