The Scrap Engine!

You get to a point where there is just enough in the scrap bin to just maybe build a whole engine.
Which is how Scrappy here came into being. The baseplate is from an Empire Model 90.
The boiler from an Empire Model 46 complete with large hole where the safety valve used to be.
You can see my inelegant but effective patch! As i had a spare rod type heating element i fitted a single
tube to the boiler to take this. The piston, cylinder, cylinder block, flywheel and extended conrod are
from an old Mamod SE2. Add a Mamod safety valve & thread insert plus pipework and a chimney made
from scratch. Rather amazingly it actually works, video here!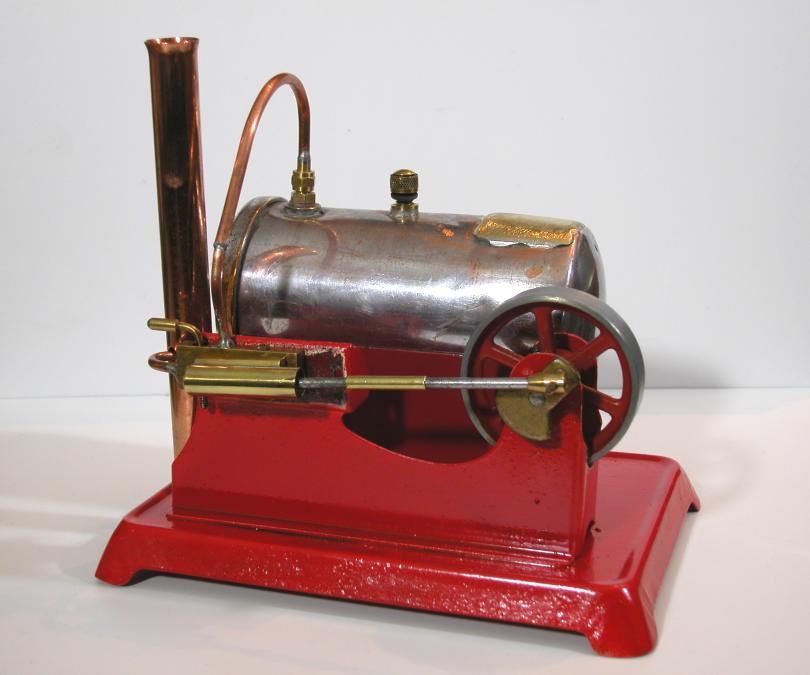 ---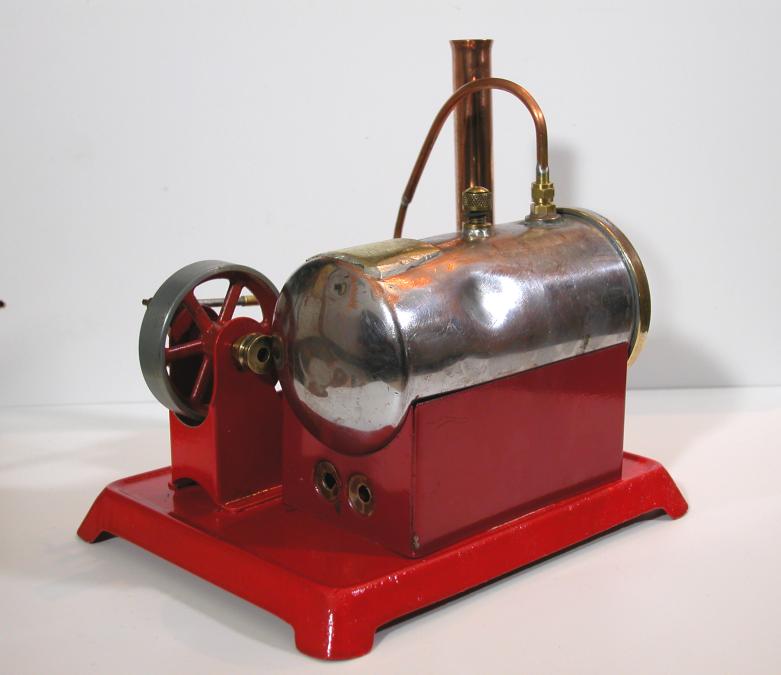 ---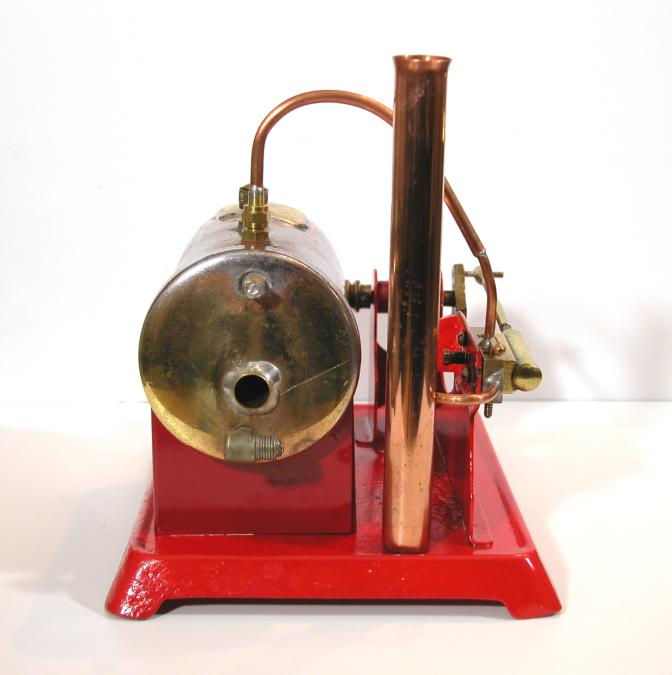 Back to Other Engines Main Page
Back to Steam Main Page
---
---