SIM Co. Model No.50 Watt Senior

This is SIMM Co's other model steam engine, the Number 50 Watt Senior. Sadly although packed very well it
suffered a dent to the top of the boiler by the whistle during its trip across the atlantic. Hopefully that won't
be too difficult to repair.

Video here.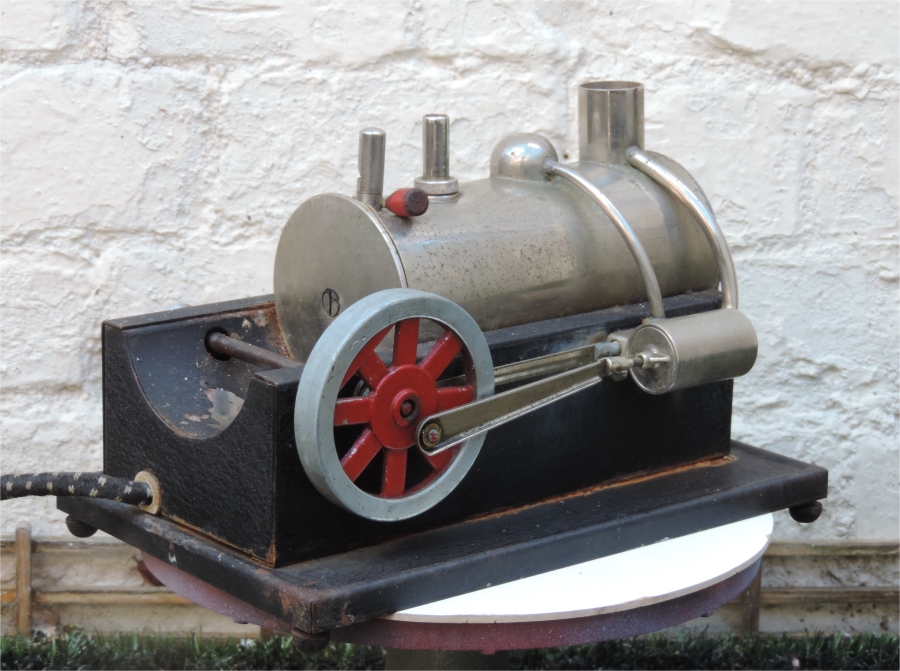 ---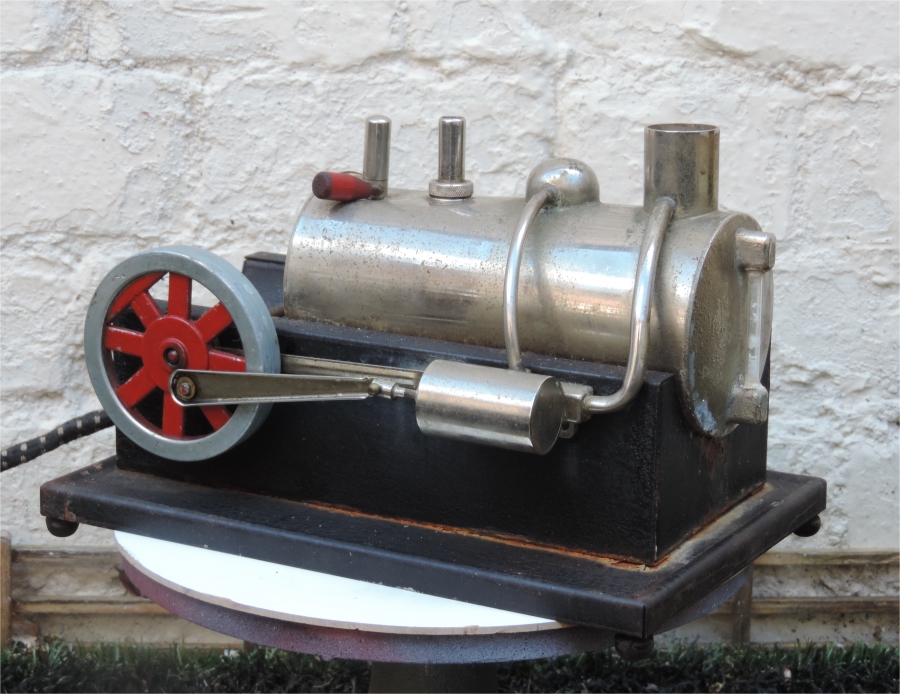 ---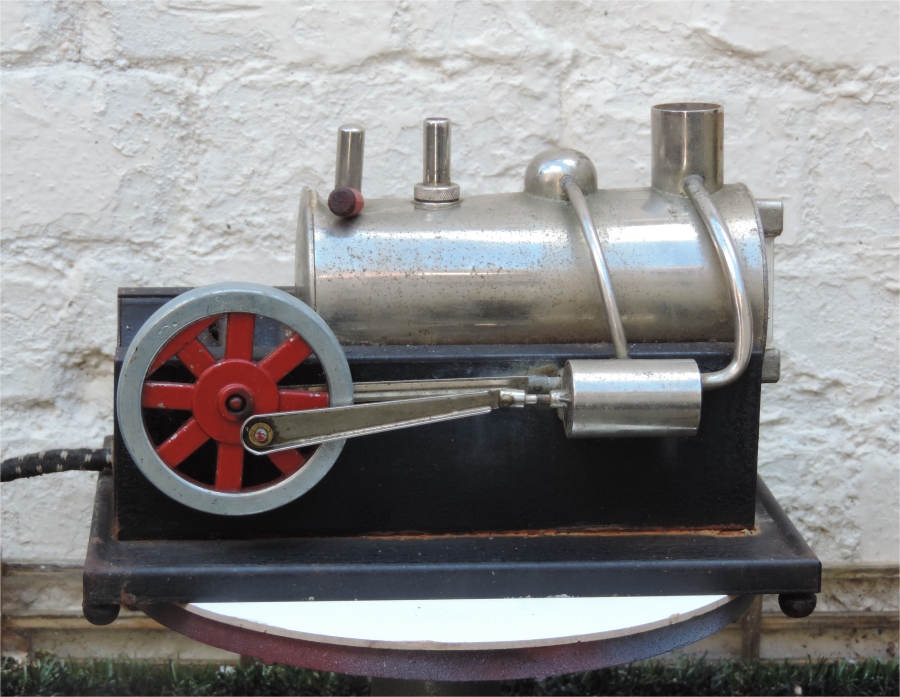 ---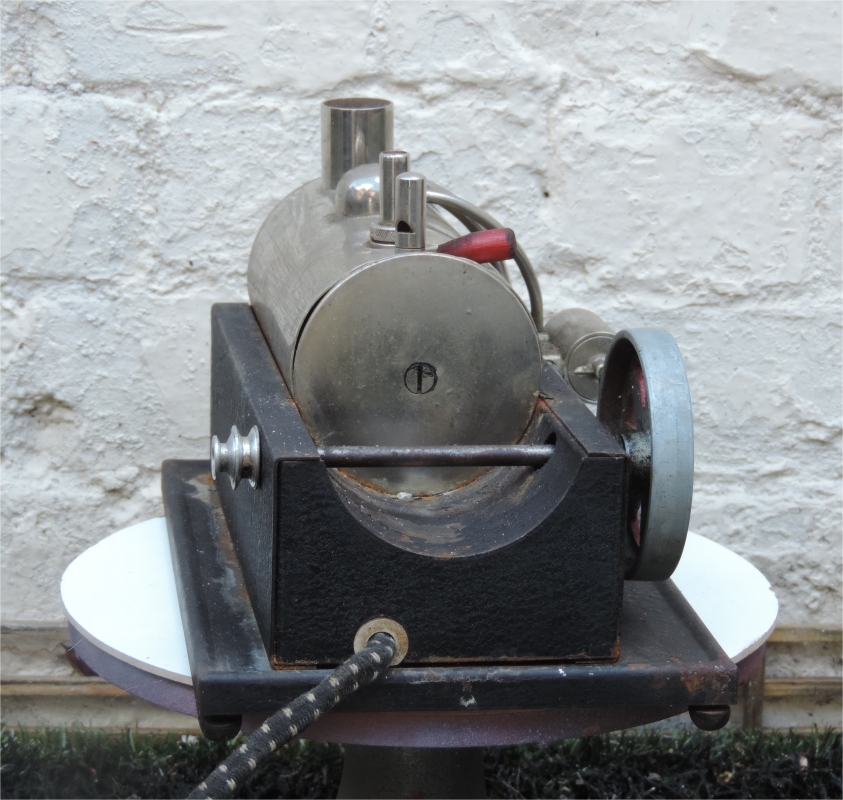 ---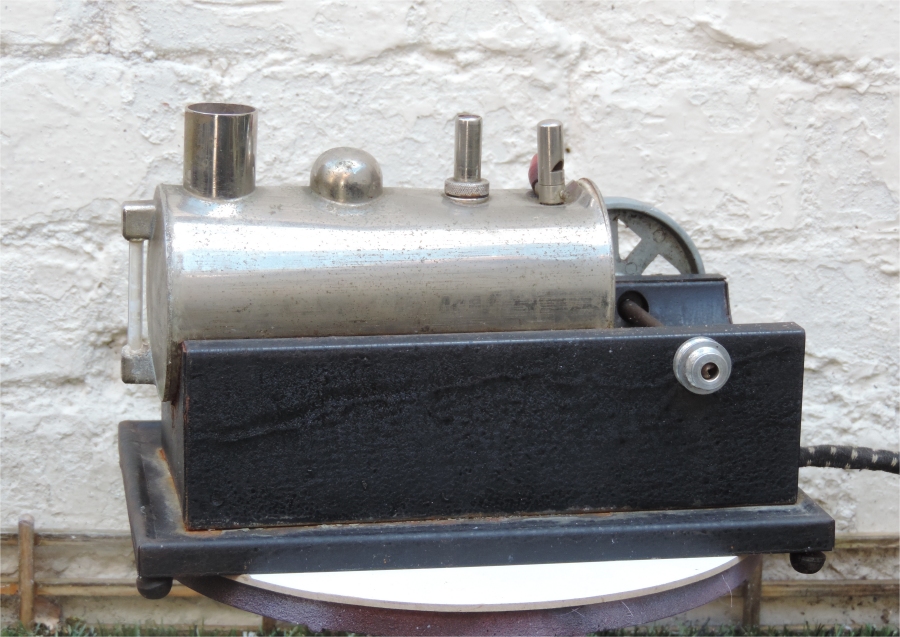 ---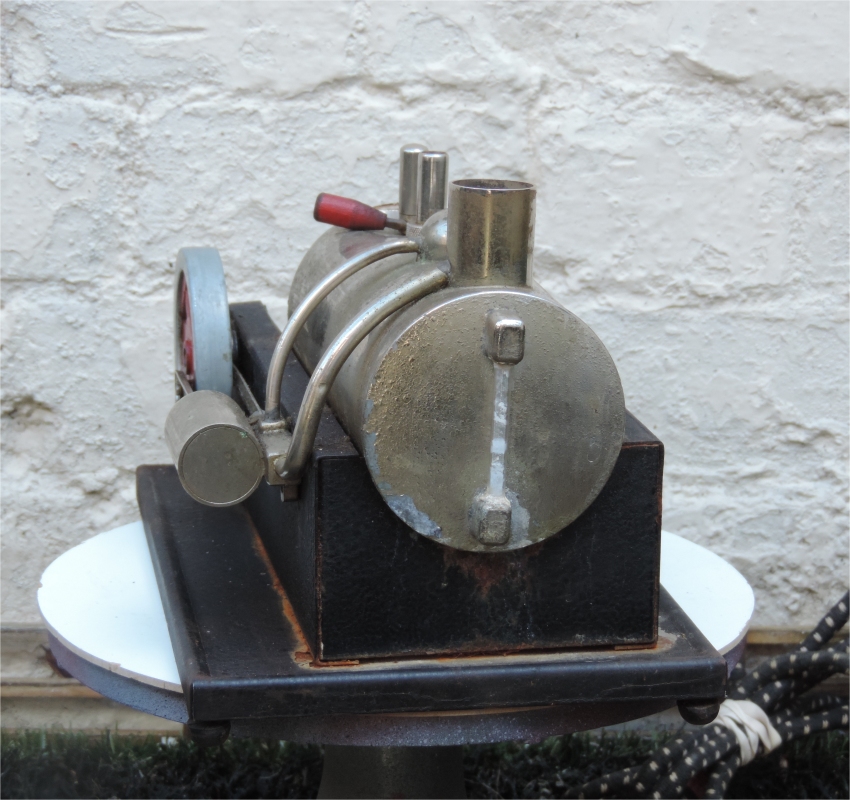 ---

Here you can see the damage to the boiler.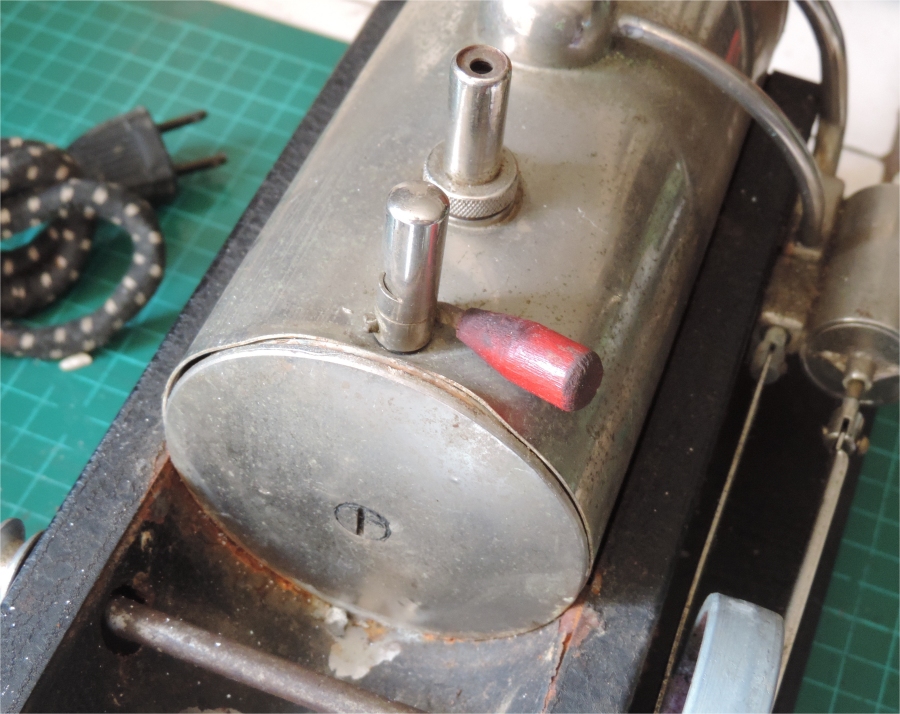 ---

Well here it is after a bit of restoration and repair. Still waiting for a piece of high temperature cable to replace
the original flex. Apart from the repaint i have also made a new brass piston valve.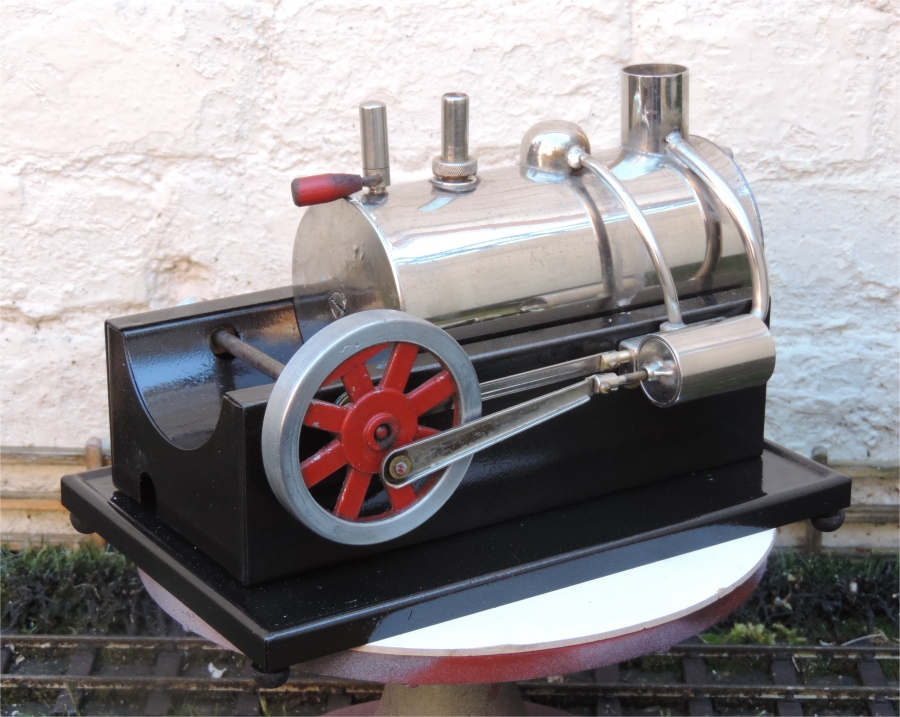 ---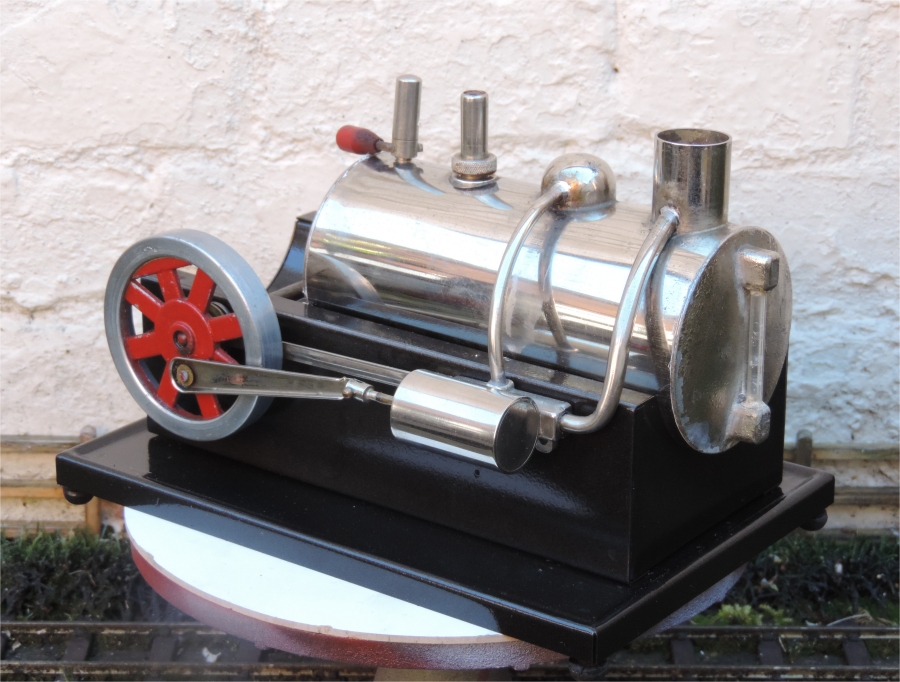 ---
---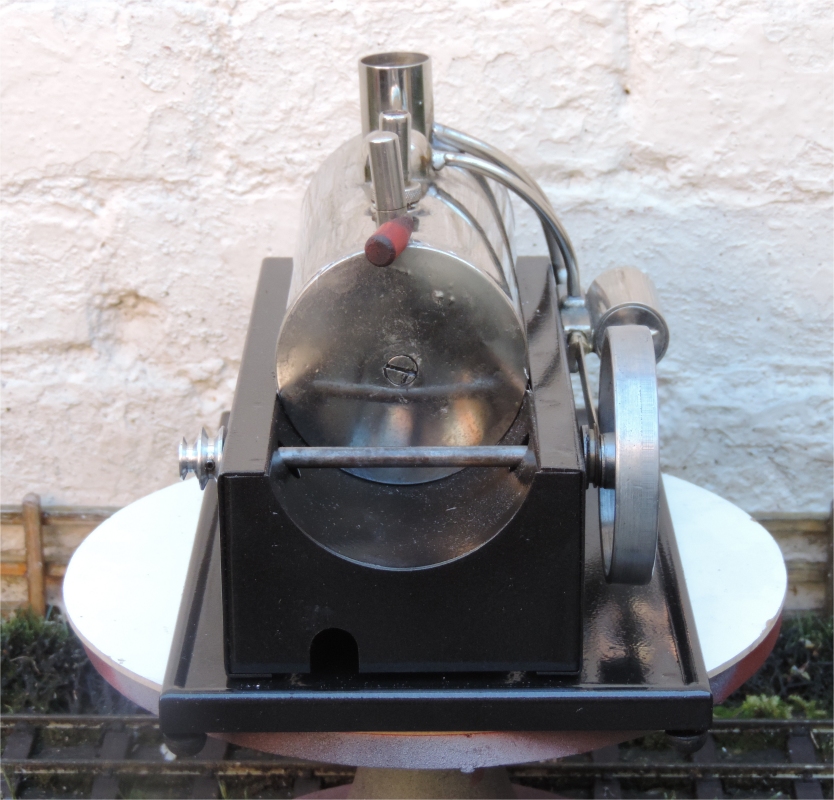 ---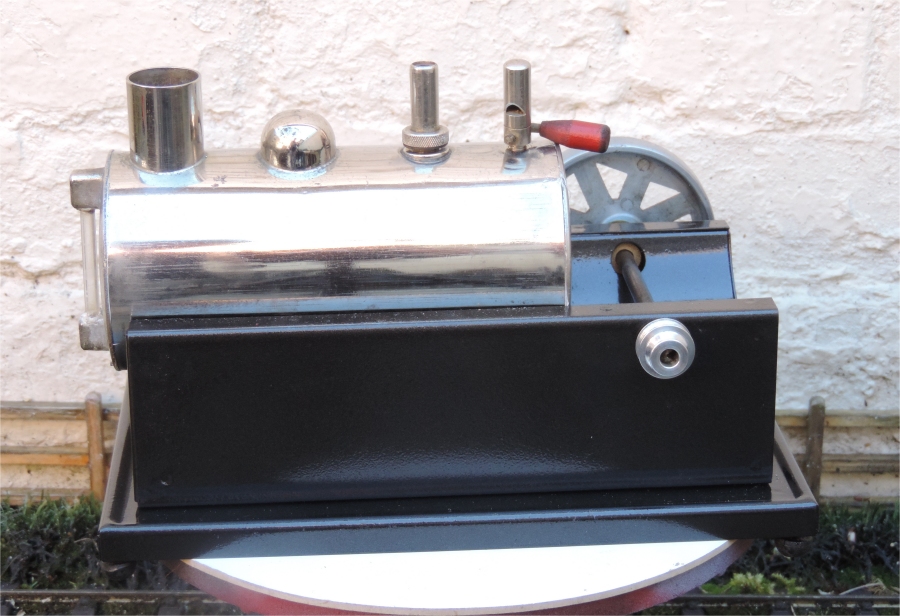 ---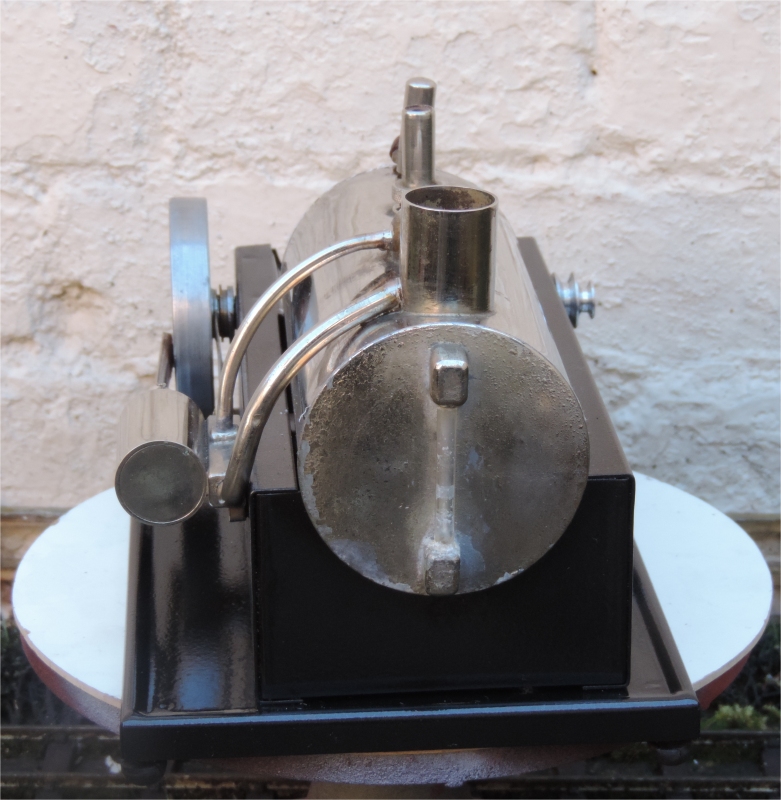 Back to American Engines Main Page
Back to Steam Main Page
---
---