Zach Bond's Momentum Van

Recently in the Garden Railway World there has been a lot of talk about Terry Robinson's SSP Slomo. Chris Bird
of Summerlands Chuffer fame has been promoting it see here. This seems like an excellent device, however for
those of us who run our railways on a budget £200 (the cost of a Slomo) goes a long way towards another loco!
Zach Bond of the Deben Valley Light Railway and the wonderful YouTube series How Not To Garden Railway has
come up with a slightly cheaper alternative. He calls it a Momentum Van and with his help i decided to build my own.

The van is based on a friction powered toy car called a Zecar and is available from Amazon for about £12. They can
also be found on ebay which is where mine came from. Zach built his van using an existing AnDel wagon, i didn't
have a suitable wagon so have built mine from scratch, see the pictures below.

The first two images are of the Zecar as it comes fresh out of it's box.

First video of the MV in use behind my Roundhouse Dylan here.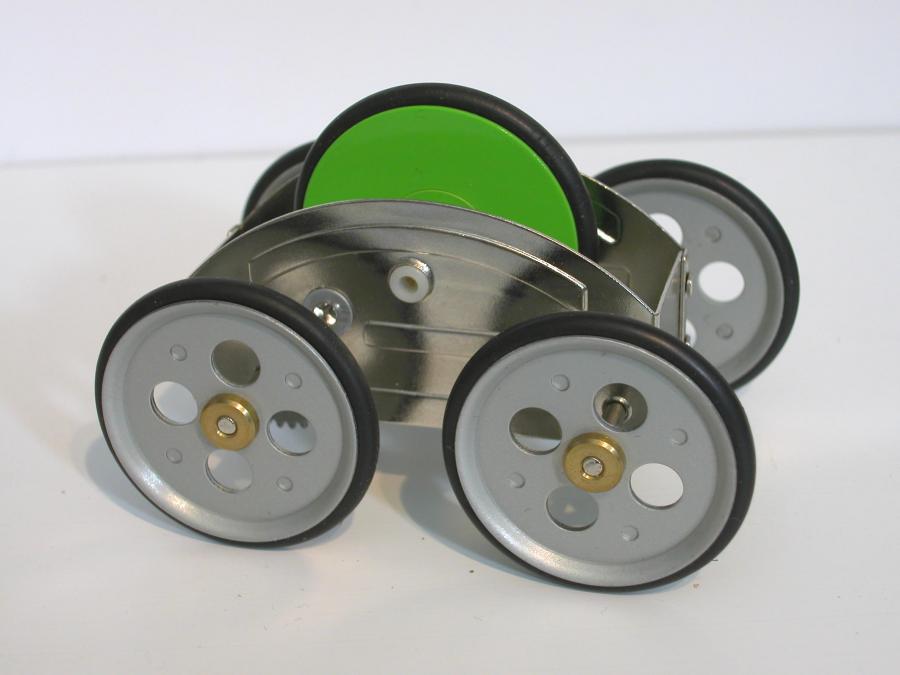 ---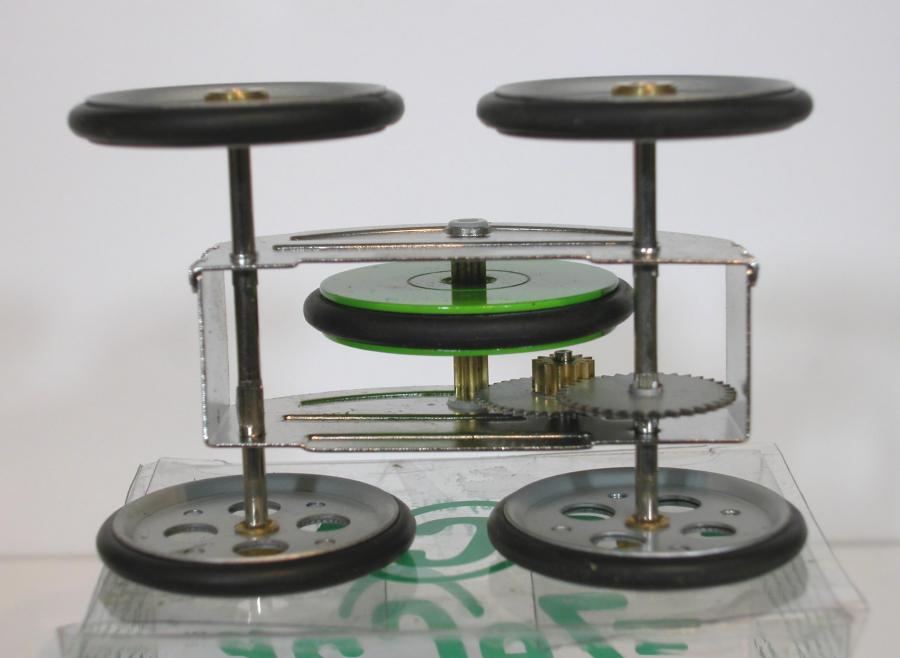 ---

Here is the basic chassis. The wheels are from IP Engineering but have been drilled and tapped to take 8BA grub screws.
The chassis plate is an old bit of aluminium from the scrap bin. Support brackets are aluminium angle. Zach suggested
using Delrin chain to provide 4 wheel drive however i don't think there will be enough room on the axles unless i fit
the sprockets to the outside of the wheels.



---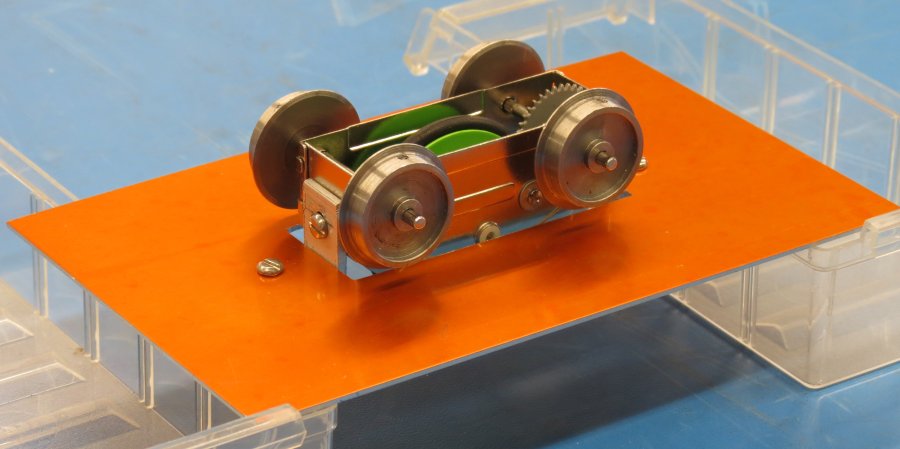 ---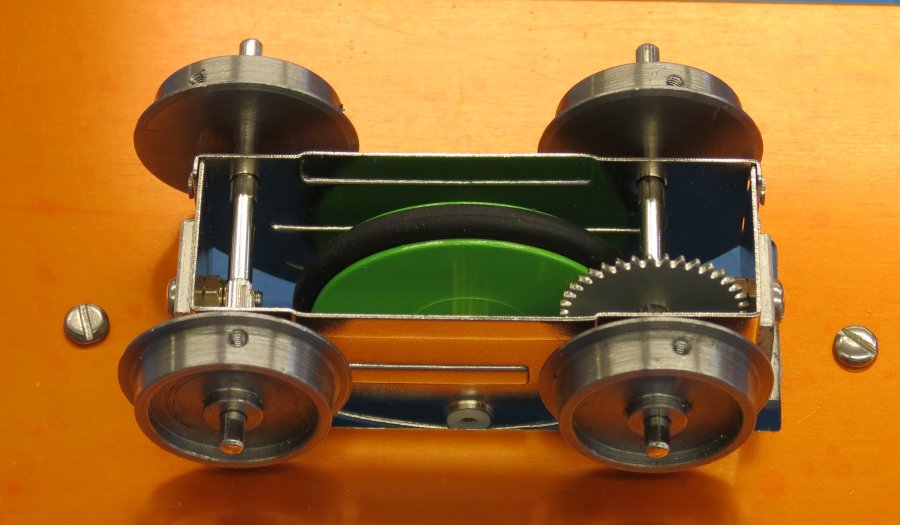 ---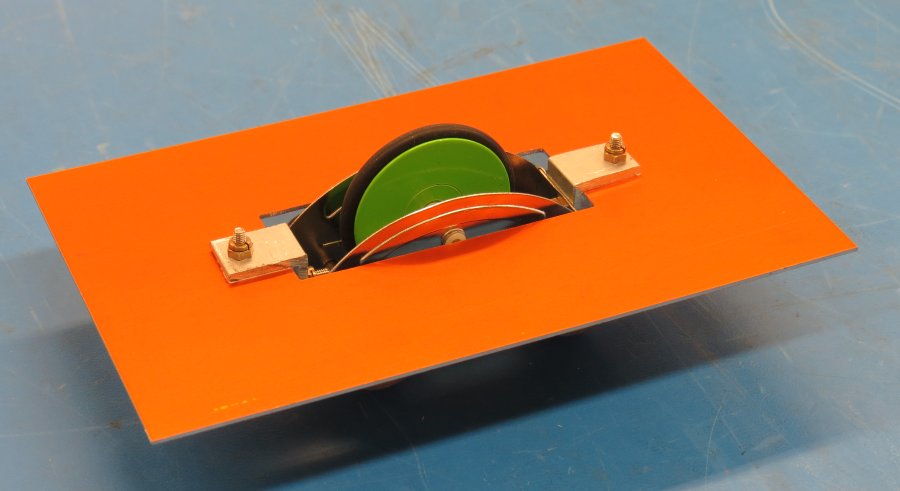 ---

Four wheel drive!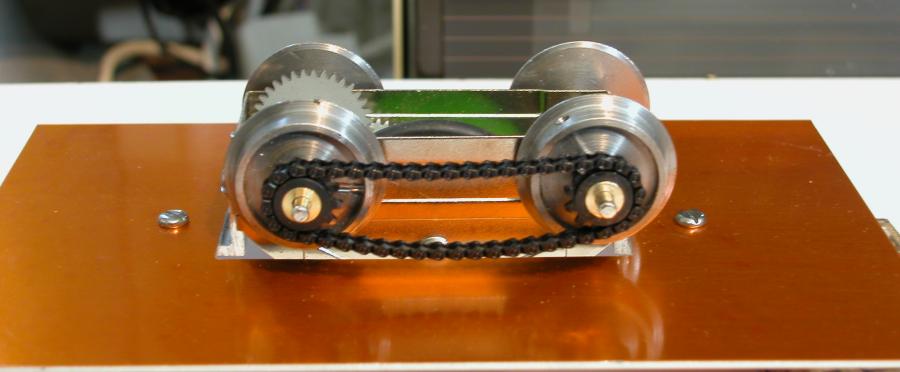 ---

A little bit more progress on the Momentum Van. It now has a chassis and a body. Next job is painting, if it ever stops raining that is!.


---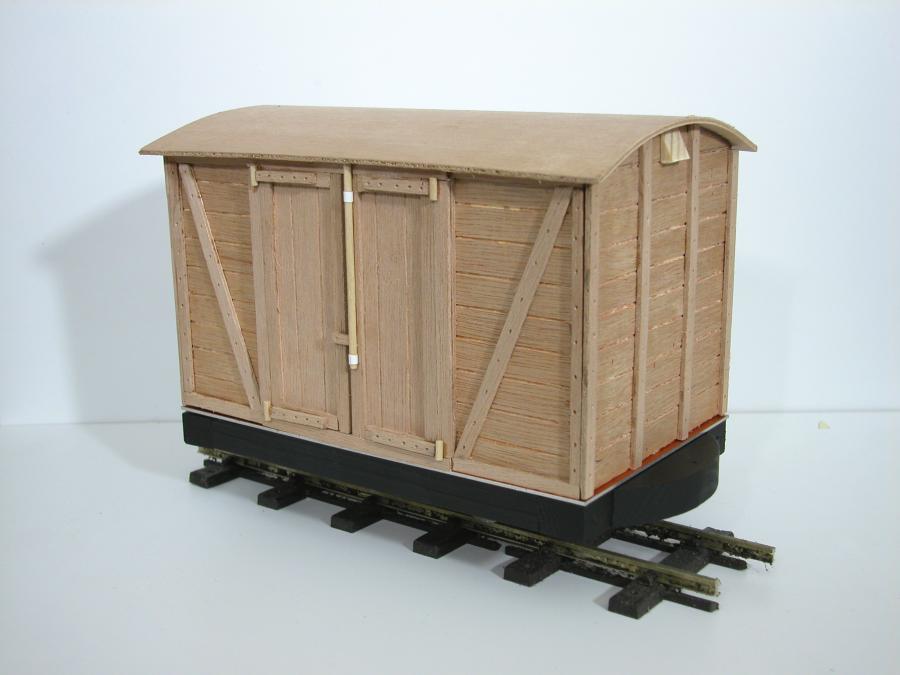 ---

The finished van! It weighs in at about 460g so i'm going to have to add a little weight to get it up to the 620g that Zach's original weighed.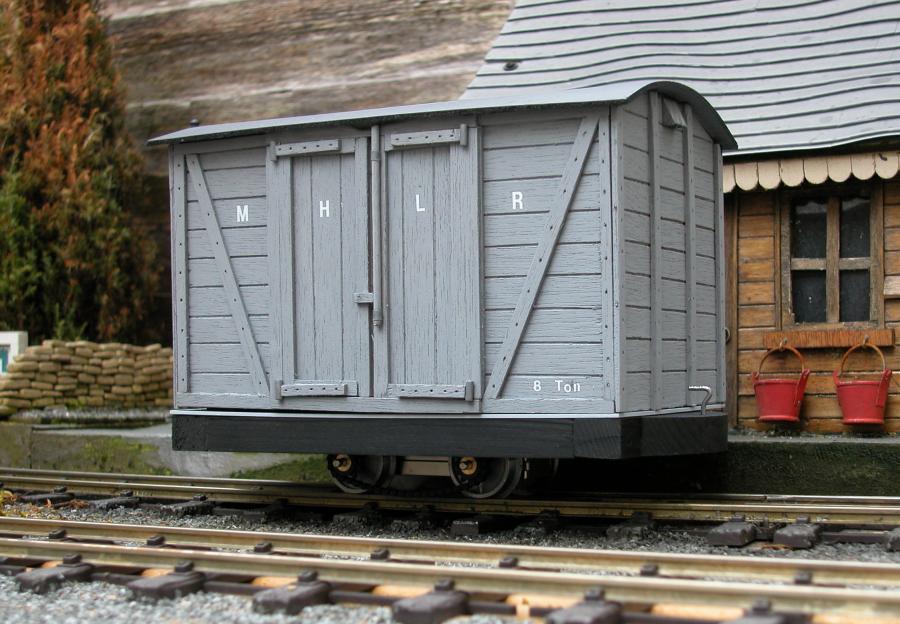 ---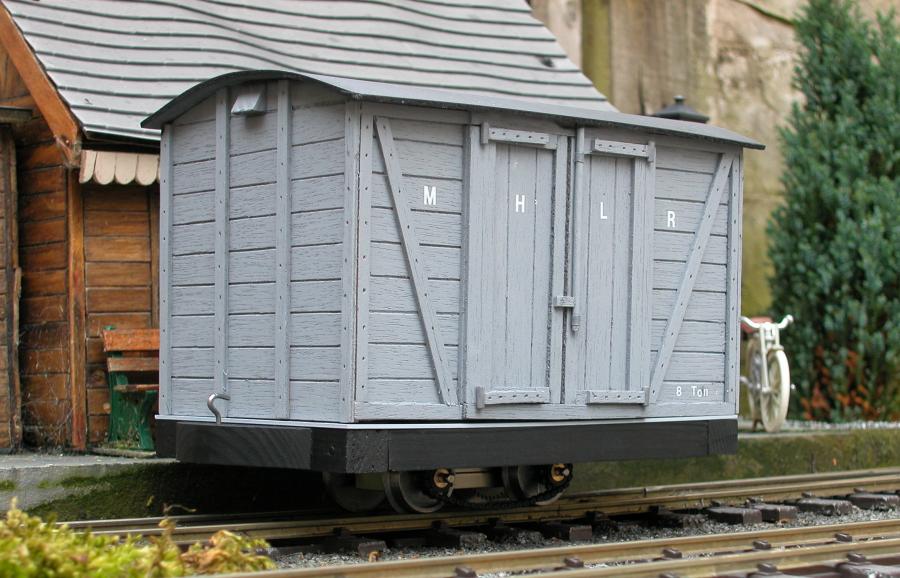 ---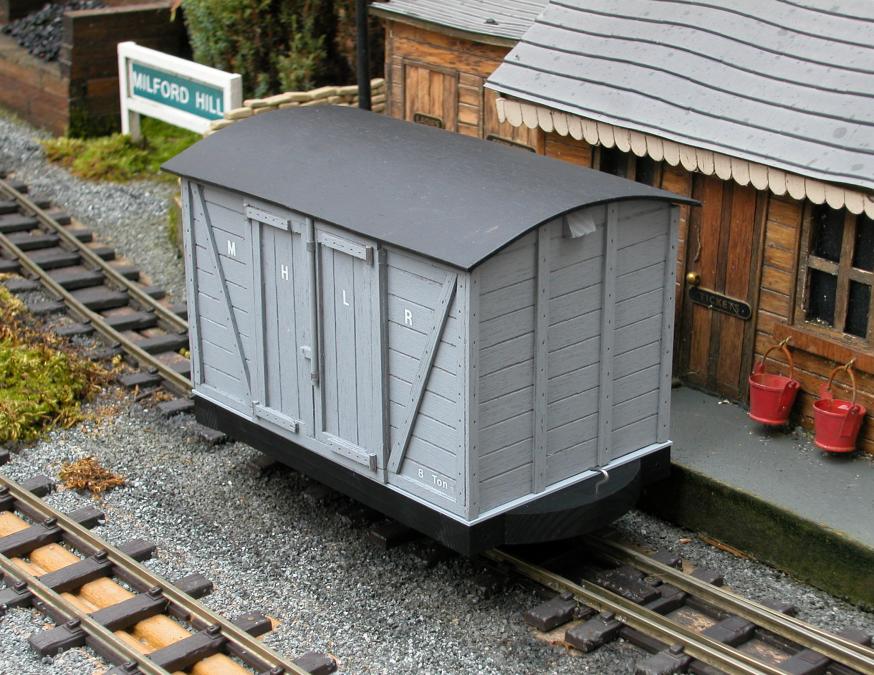 Back to Scratch Built Main Page
Back to TMHLR Main Page
---
---