Locomotion Steam Railbus

Perhaps the most well known Locomotion product. There were at least four versions and several colour schemes.
The first two images show what seems to be the most common type, with the 'V' front cab and panelled rear.
The second one also appears quite often, 'V' front and railings at the back. The one in the third image is rarer,
and the fourth image of the twin cab version, rarer still.

I am indebted to several people for sharing their knowledge and experience of the Locomotion Railbus,

Simon Whenmouth of Anything Narrow Gauge, Bob Brown of Bob Brown's Narrow Gauge Garden Railway and Tony Bird.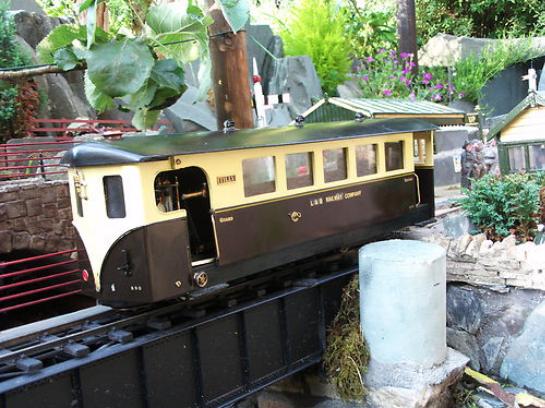 ---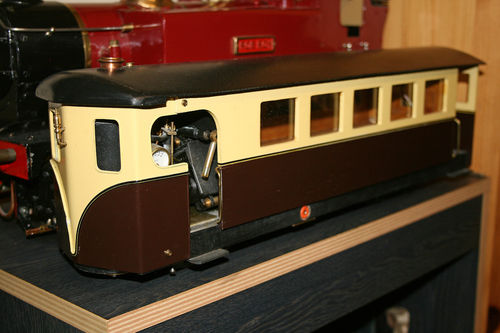 ---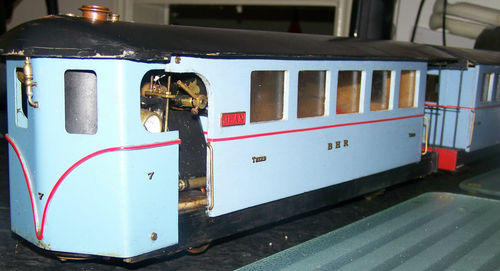 ---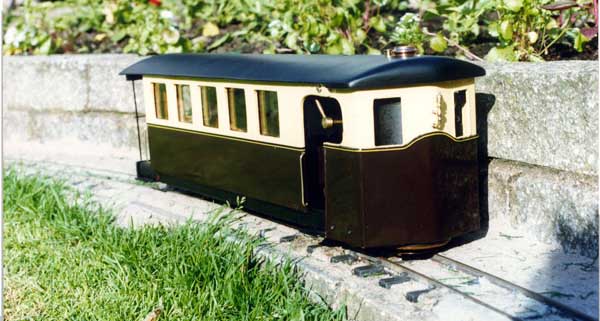 ---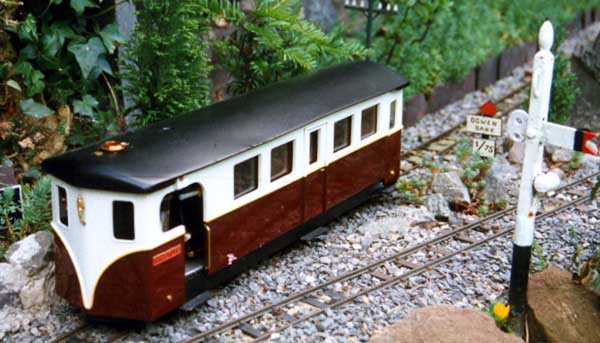 ---

Some images showning the internals and the underneath.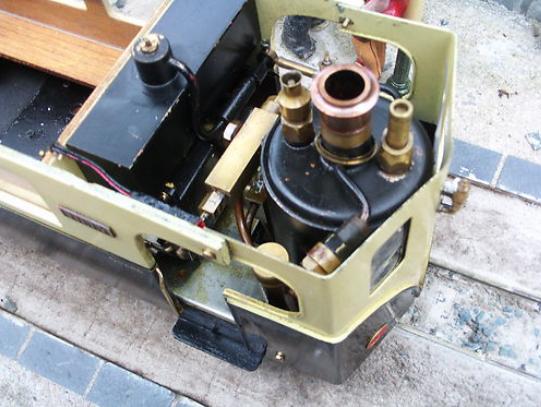 ---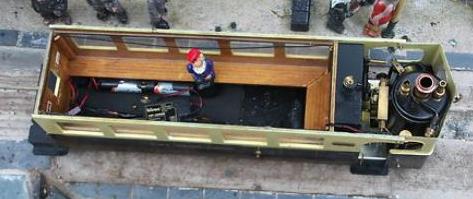 ---

---

A great image from Tony Bird, a Steam Railbus with a Trailing Car and a Brake End Coach making a superb 3 car set.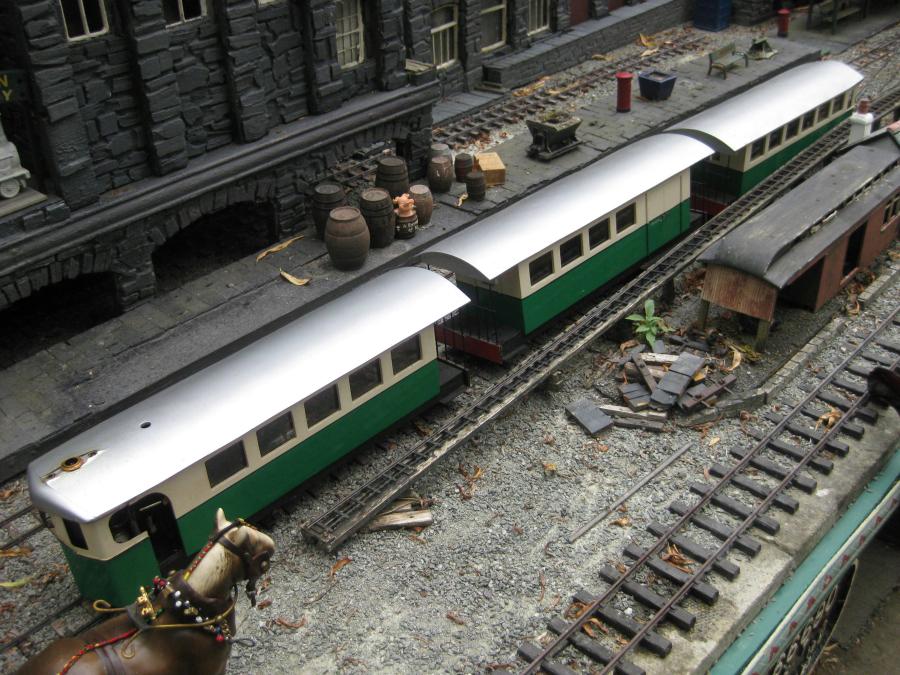 ---

Here's a couple of superb pictures of Bob Brown's Railbus 'Ringinglow' & Trailing Car 'Redmires'.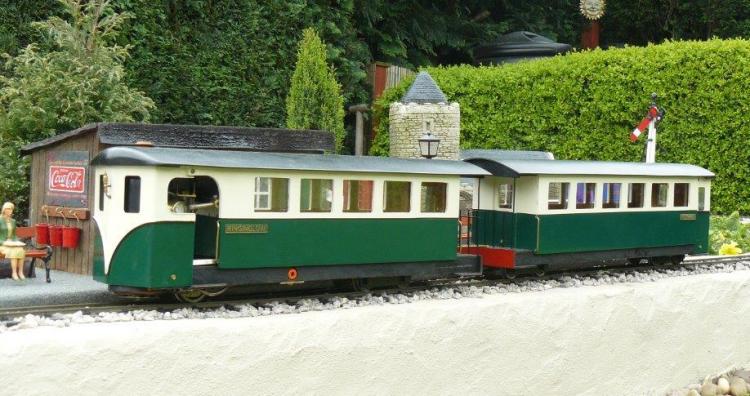 ---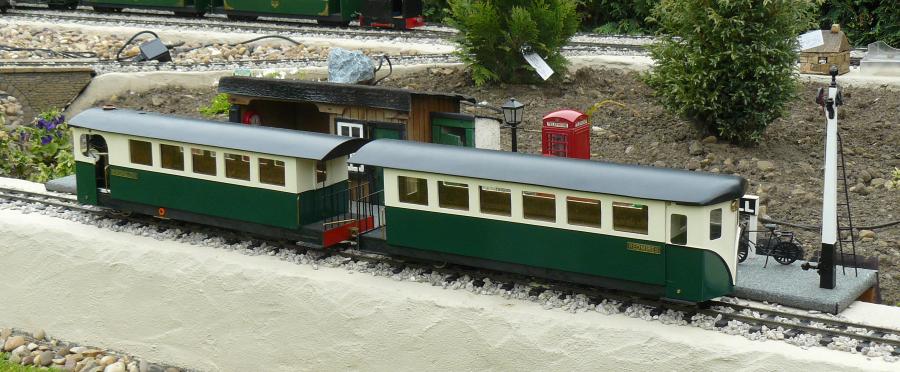 ---

A couple of pictures of a lovely Twin Cab Railbus that was on a stand at The 2014 Exeter Garden Railway Show.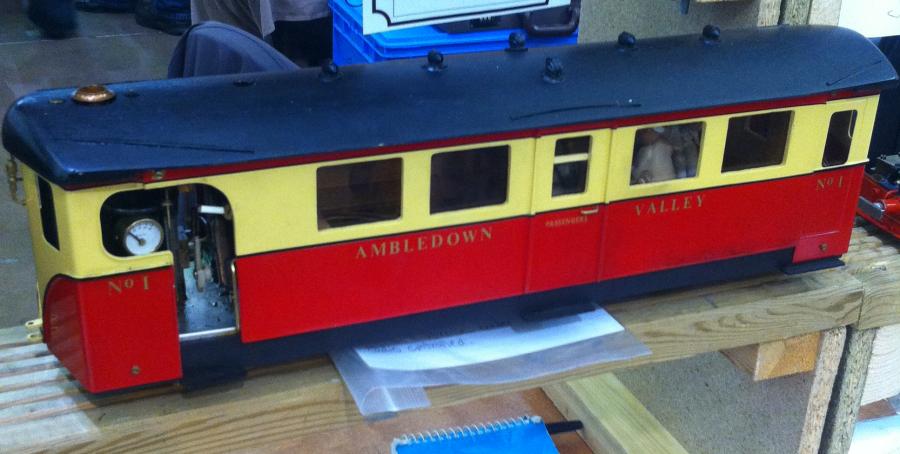 ---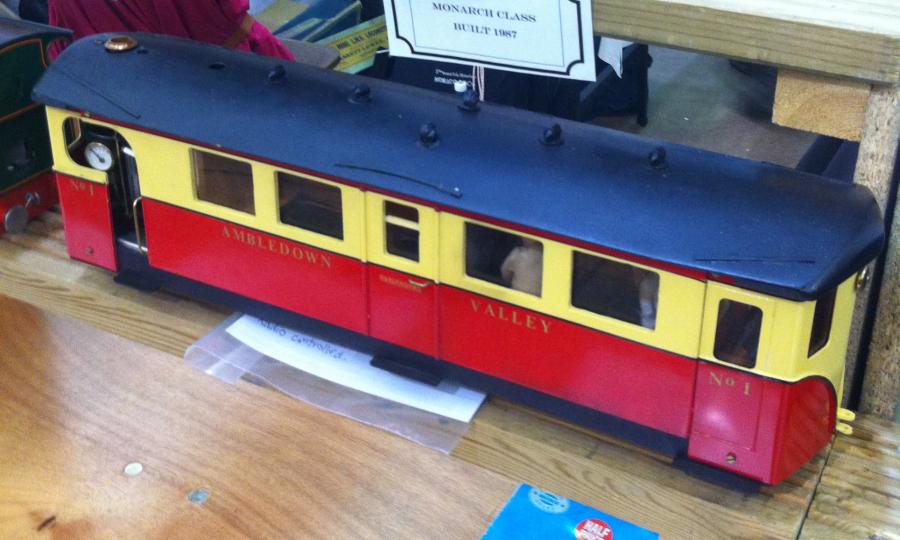 ---

This next sequence of photos were very kindly provided by Chris Cairns via his friend Tony Bird.
Some interesting views of his own lovely Steam Railcar and Trailer.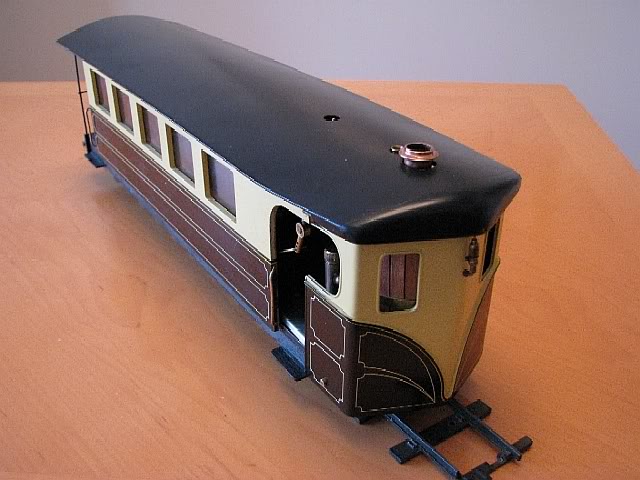 ---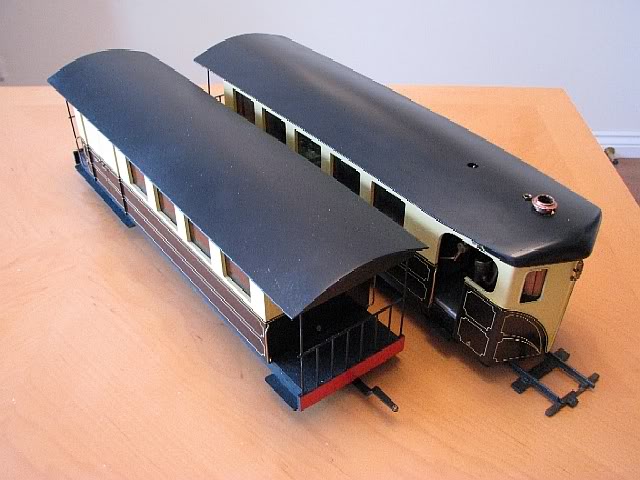 ---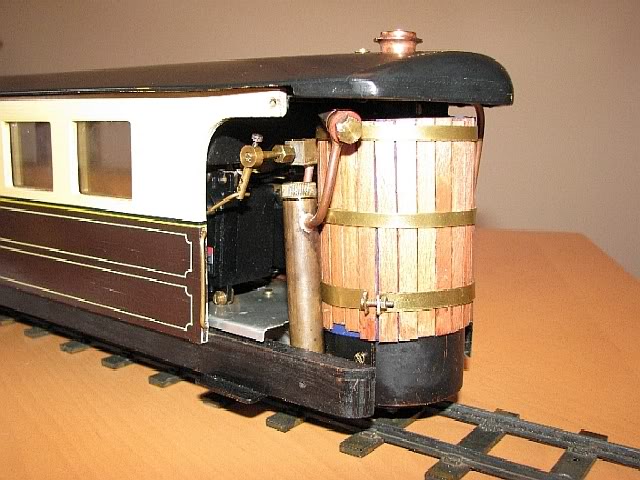 ---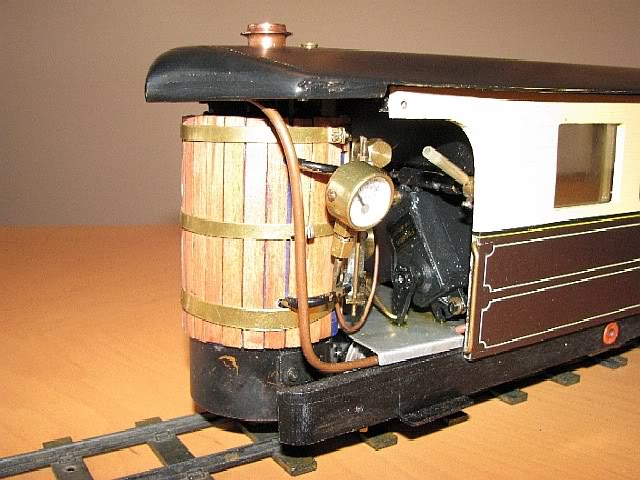 ---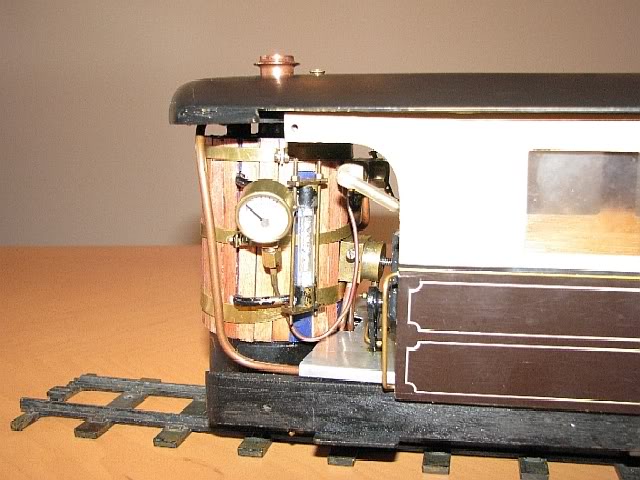 ---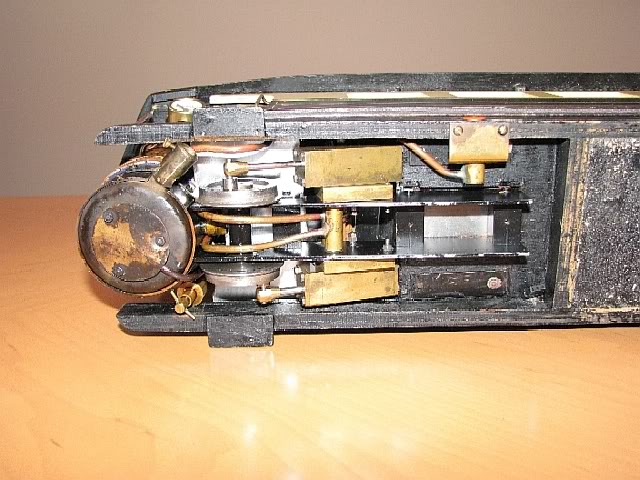 ---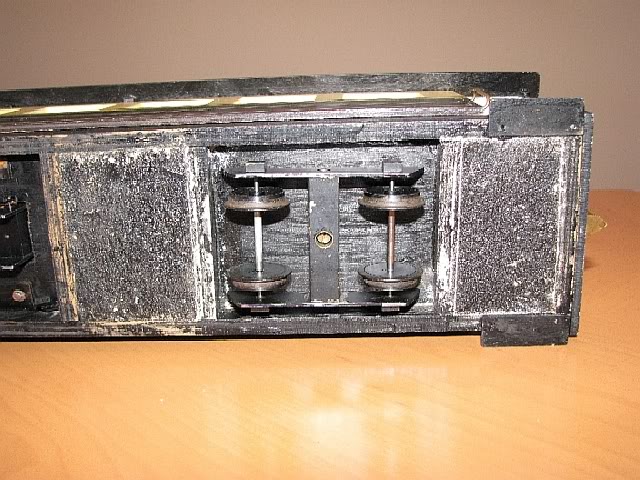 ---

This superb Railbus Poppy and her equally lovely coaches belongs to Don Powell.
Many thanks once again to Tony Bird who supplied the photos.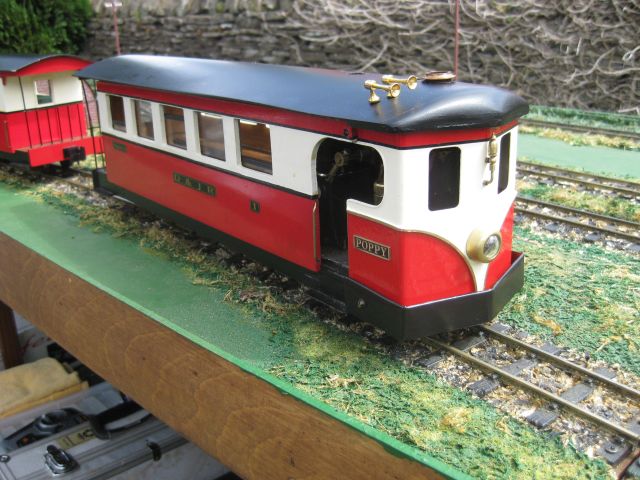 ---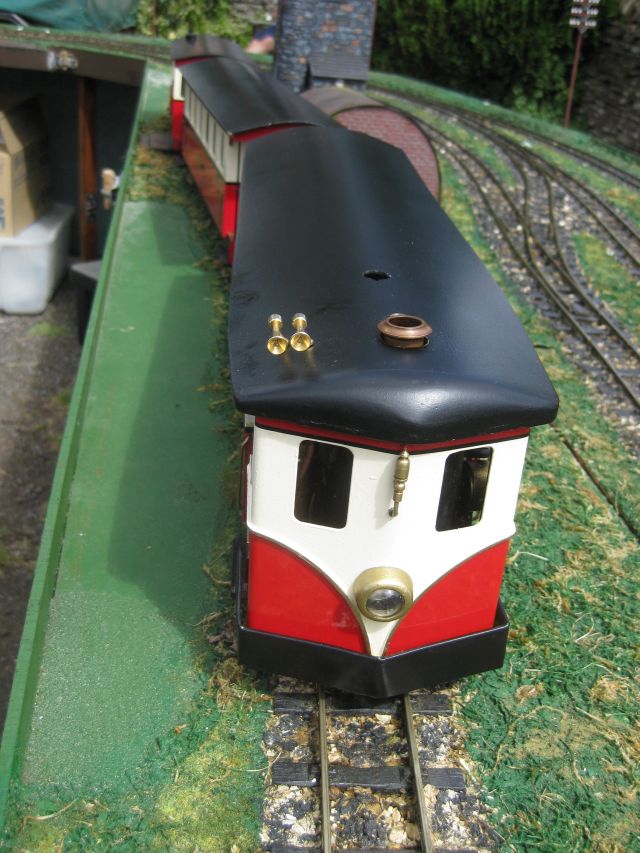 ---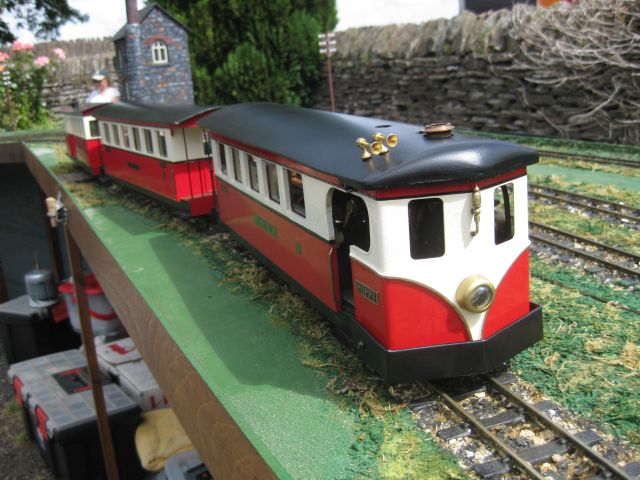 ---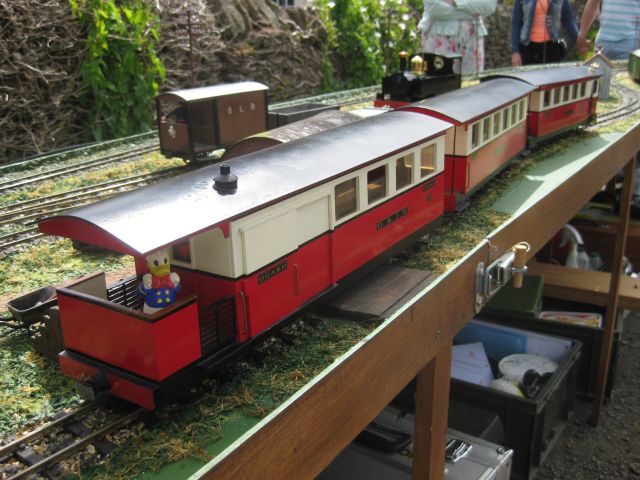 ---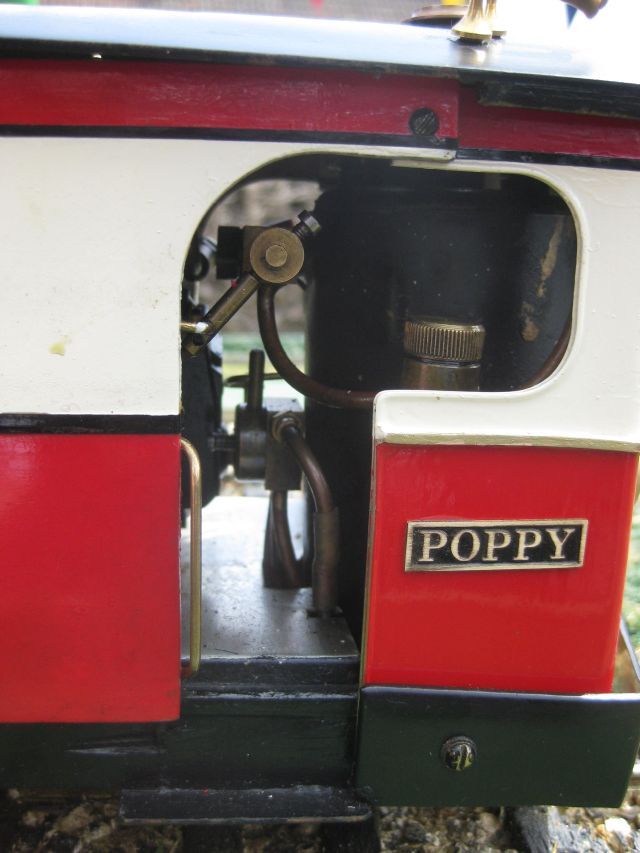 ---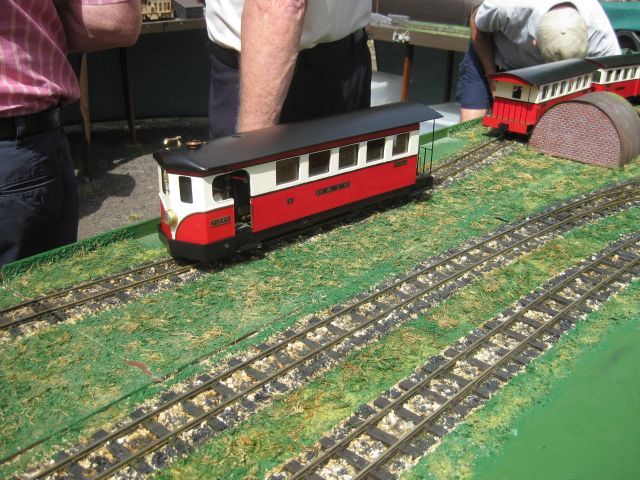 ---

These pictures were kindly supplied by Mike Barton. This is his lovely two car set.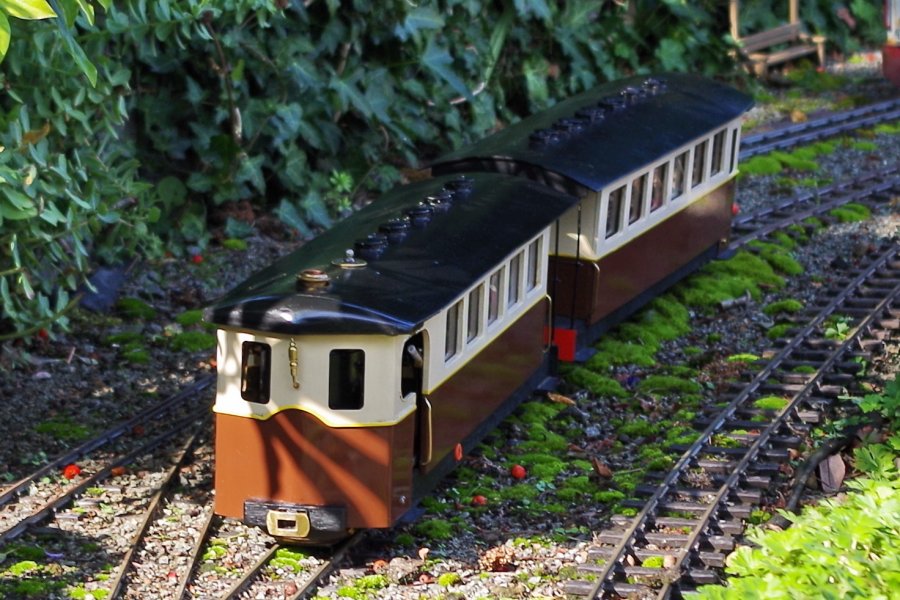 ---

---

This picture is from a recent ebay listing. The seller very kindly agreed to let me use some of the pictures.
Of particular interest is that this Railbus is fitted with a whistle.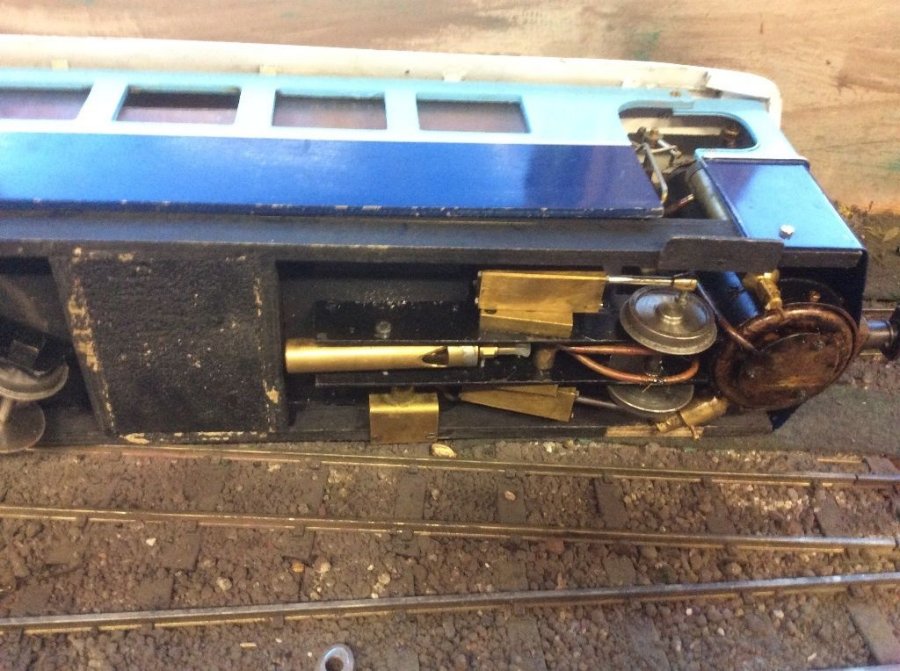 Back to Locomotion Models Main Page
Back to TMHLR Main Page
---
---