Linemar Model J-5322

Managed to get hold of another Linemar engine this time it's the vertical boiler Model J-5322.
These first 4 pictures were taken just after i unpacked it. It will need a good clean and the firebox repainting.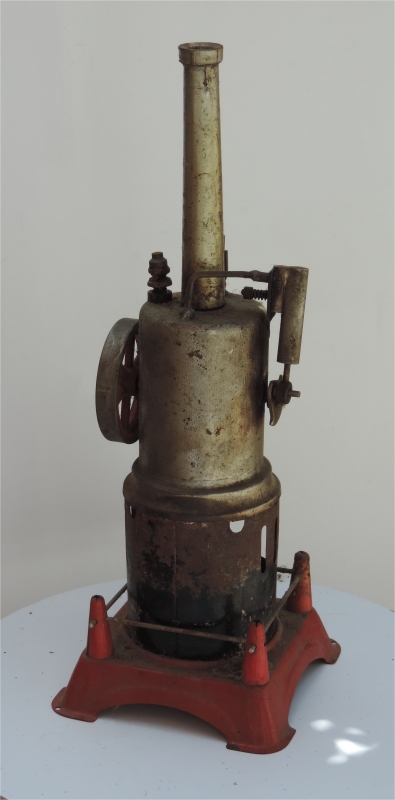 ---
---
---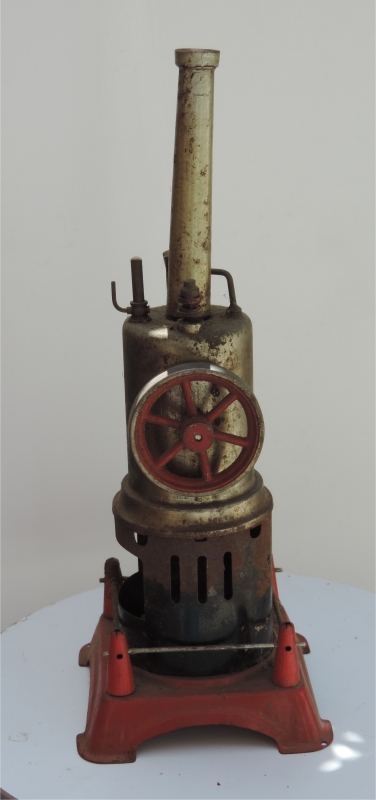 ---

After stripping the engine down i descovered that it had succumbed to the curse of steel and tinplate boilers!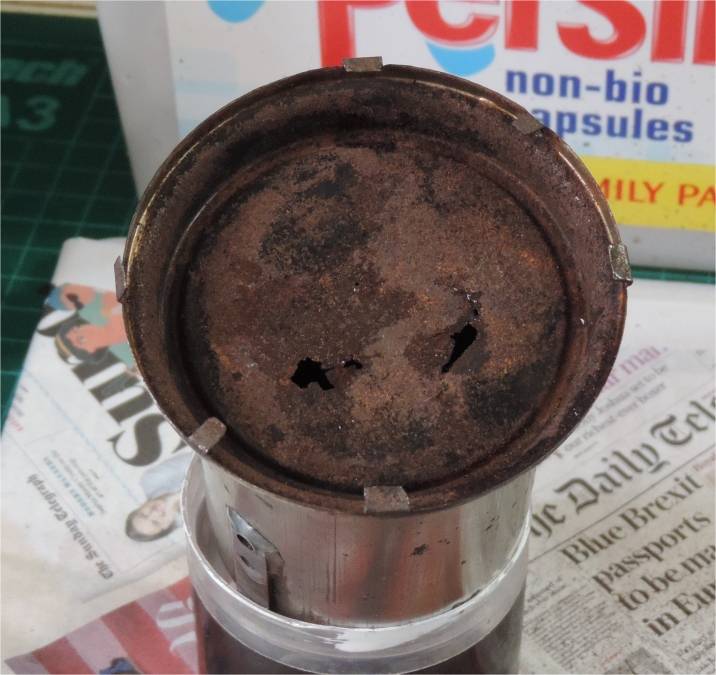 ---

Boiler repaired, firebox and chimney repainted and the rest of the engine has been cleaned.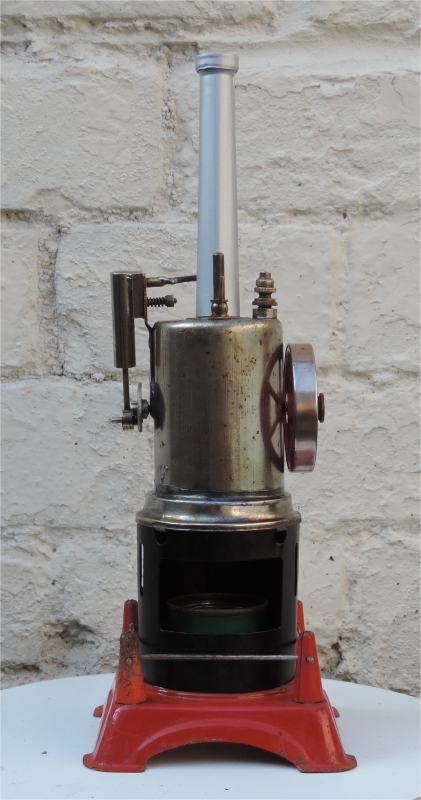 ---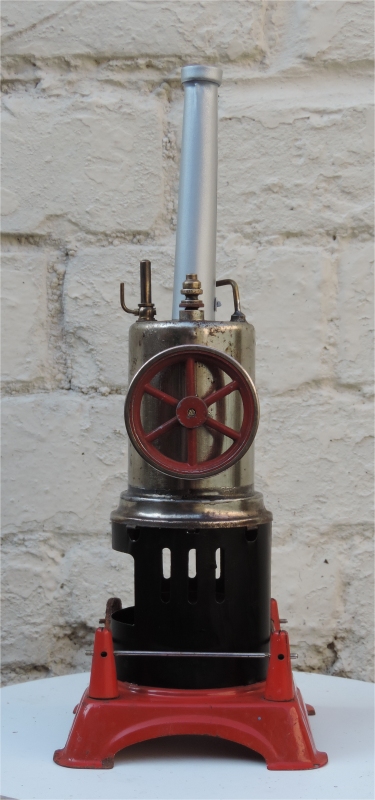 ---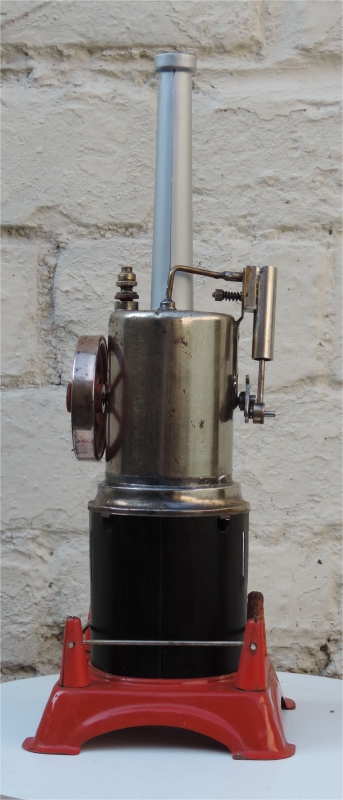 ---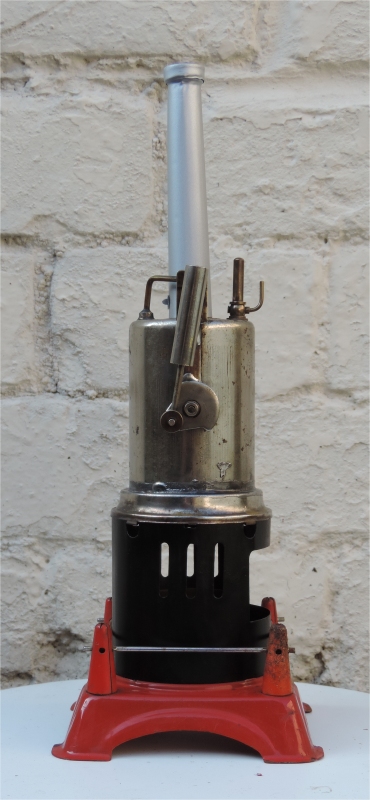 Back to Japanese Engines Main Page
Back to Steam Main Page
---
---