Large Scratch Built Overtype Model Steam Engine

Another scratch built overtype. Spotted on ebay and again a rather unusual design.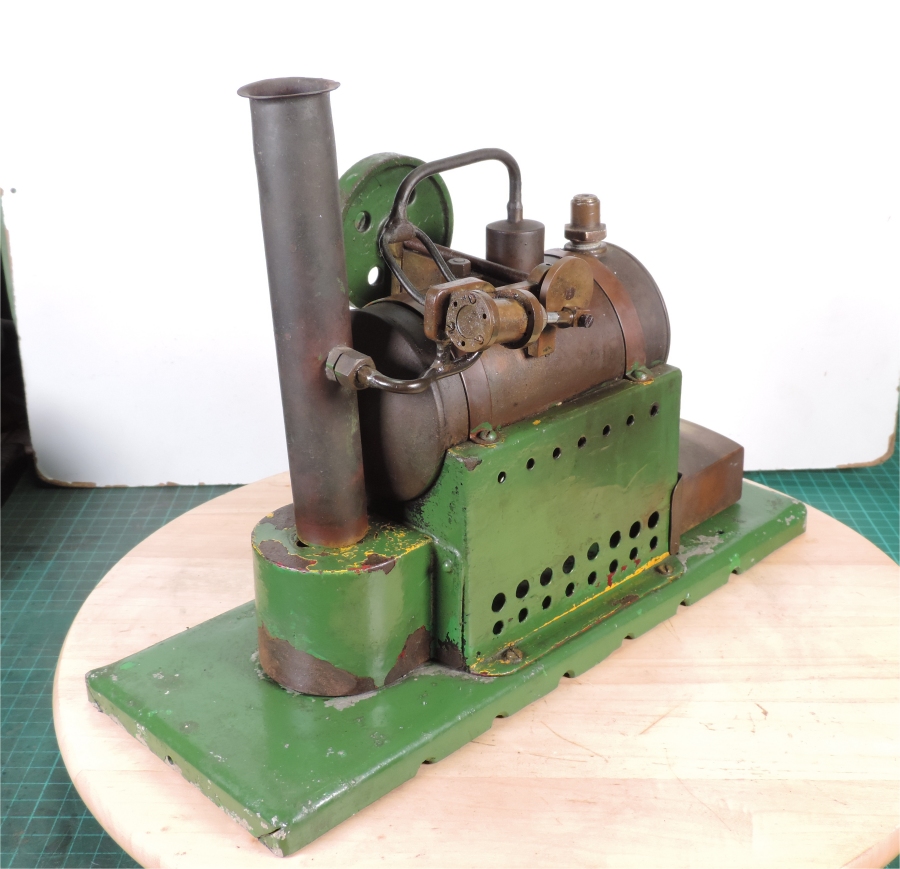 ---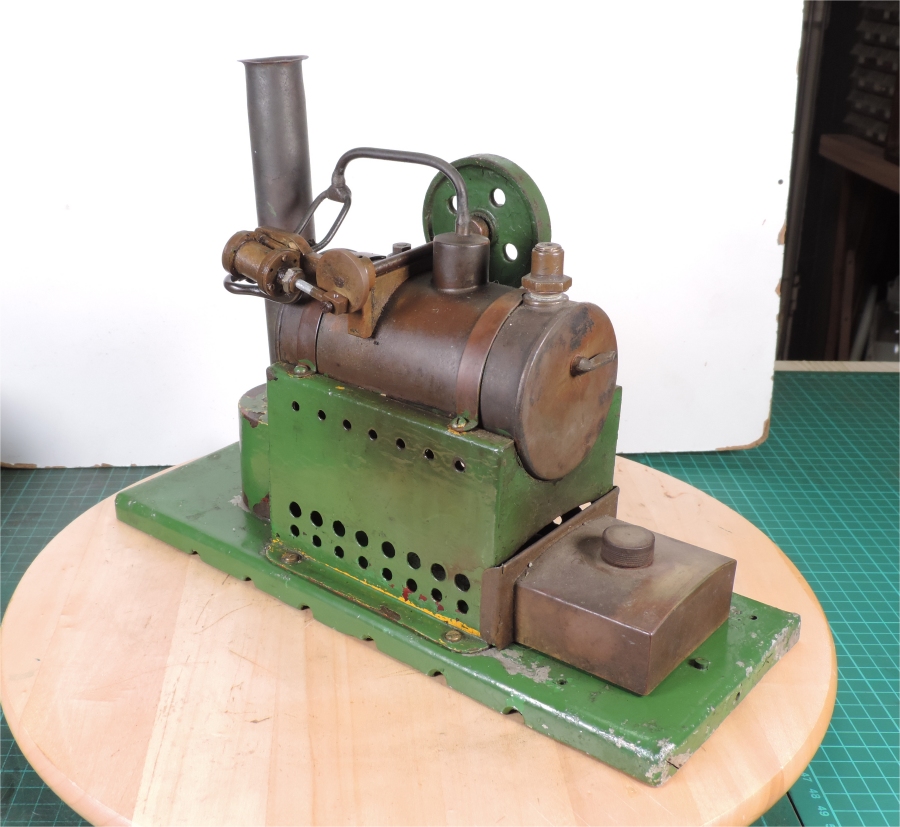 ---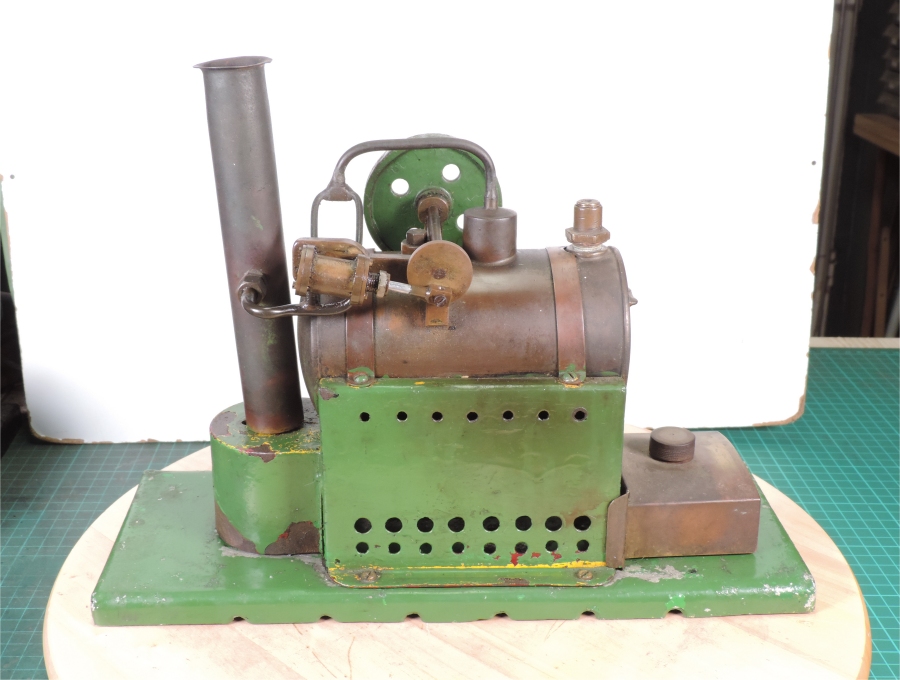 ---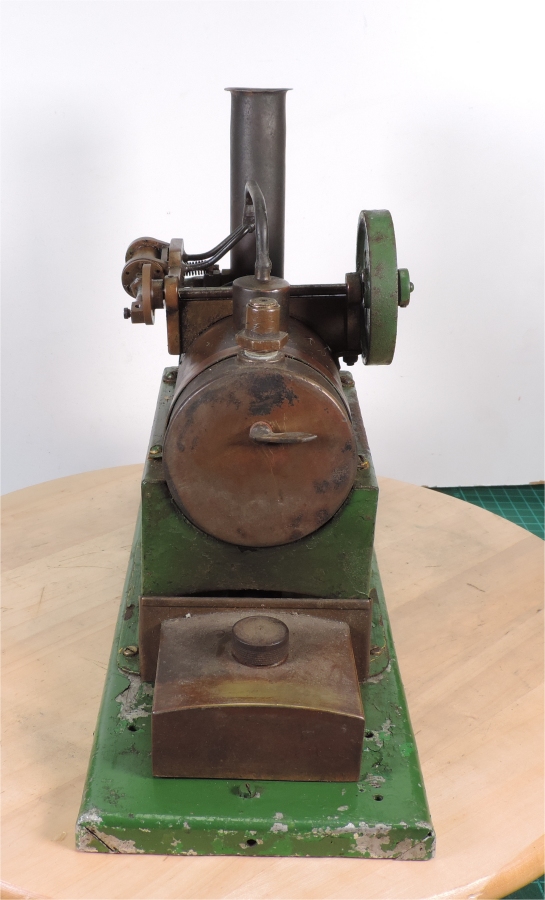 ---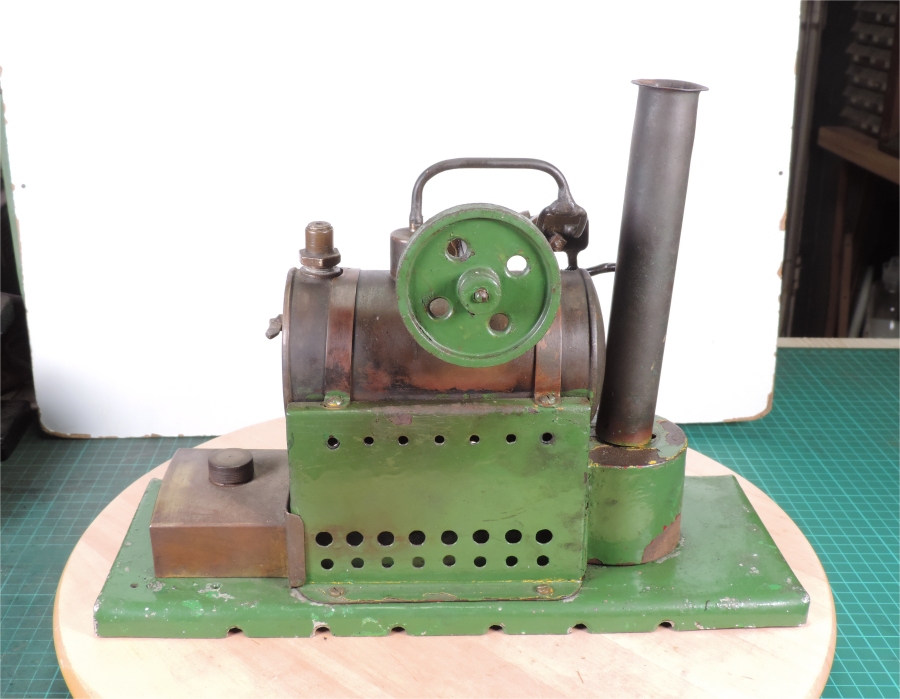 ---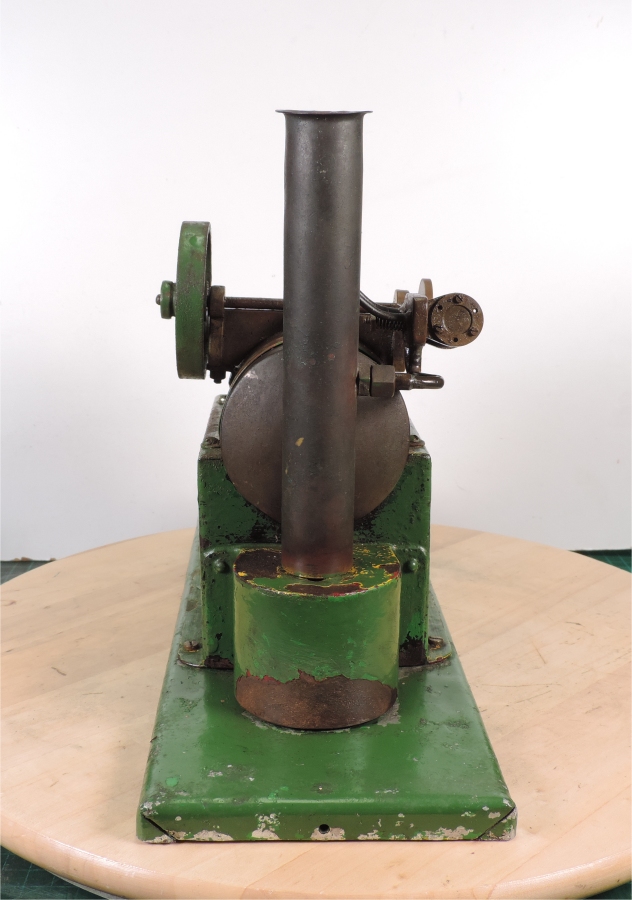 ---

It cleaned up rather well. The flywheel needed quite a bit of work to get it looking ok. Over the years the engine has
had many different coats of paint, all on top of one another! Stripping it back down to the metal was hard work.
The original self tapping screws which held the boiler straps have been replaced with 6BA screws. The chimney
is now bolted to the firebox, before the exhaust steam pipe was all that held it in place. The cylinder plate was
quite grooved, that has been stoned along with the cylinder to provide two good mating surfaces.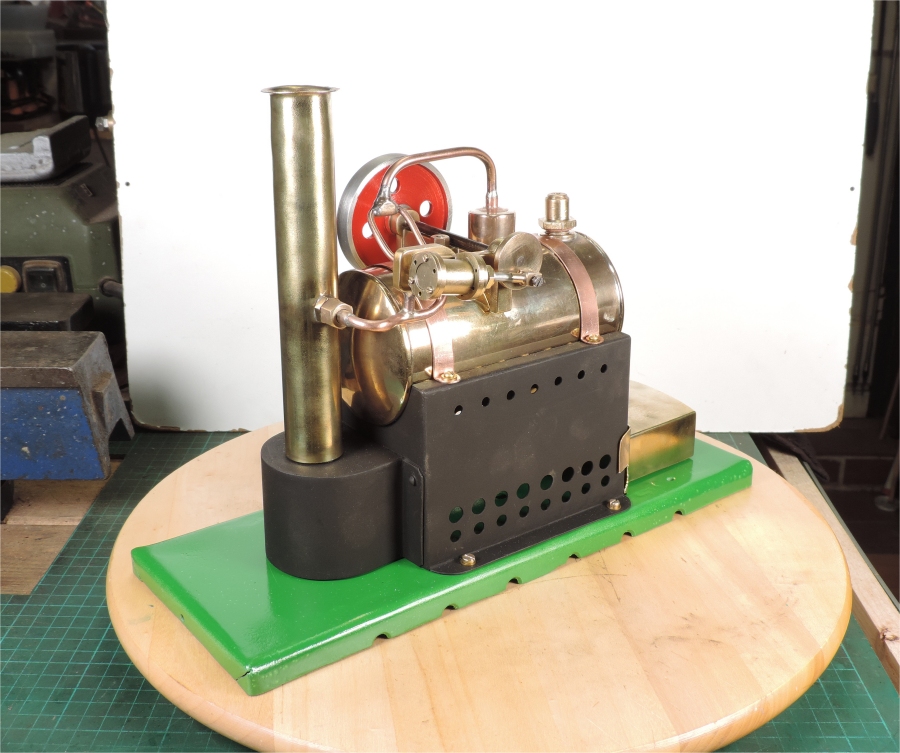 ---
---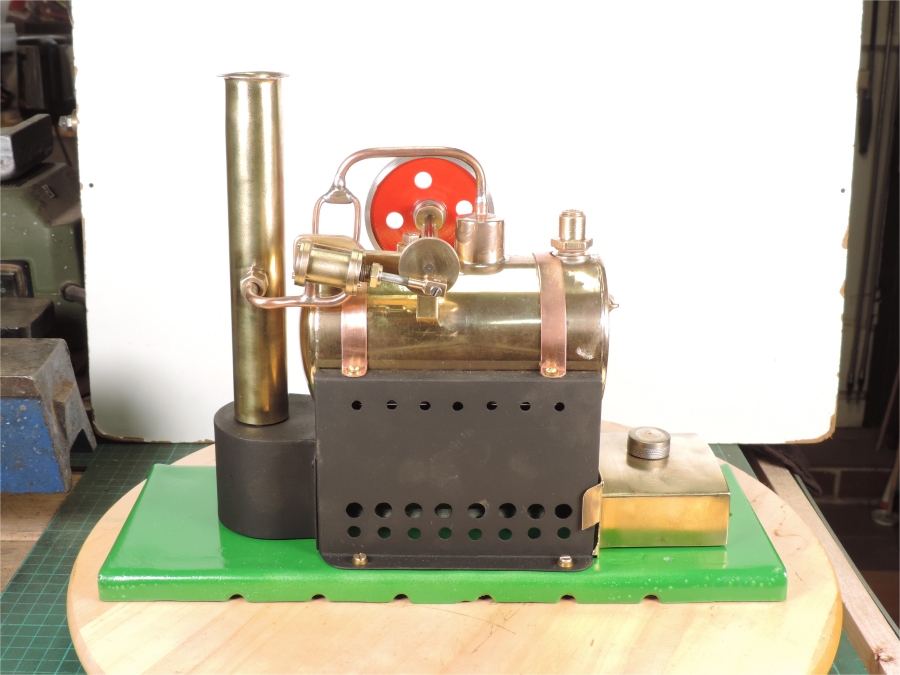 ---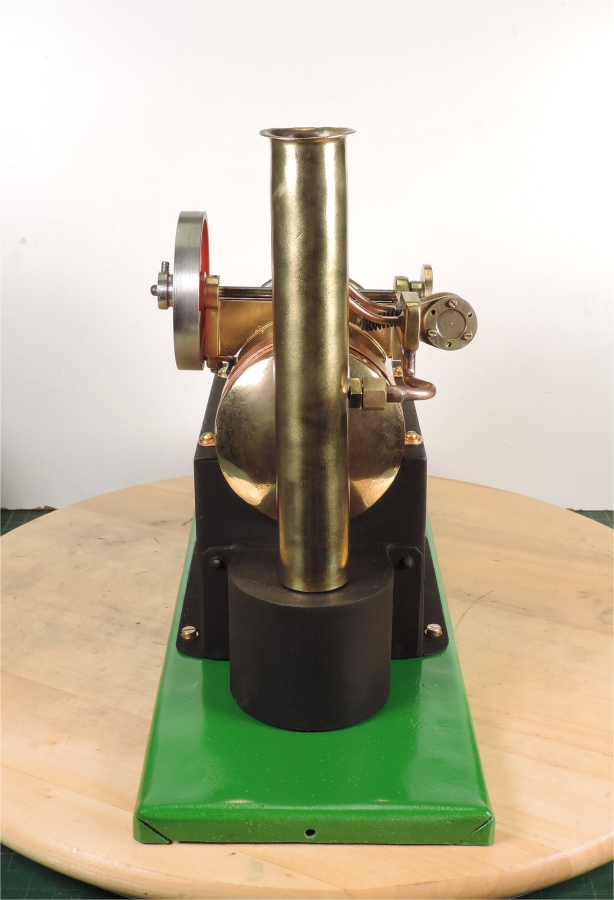 ---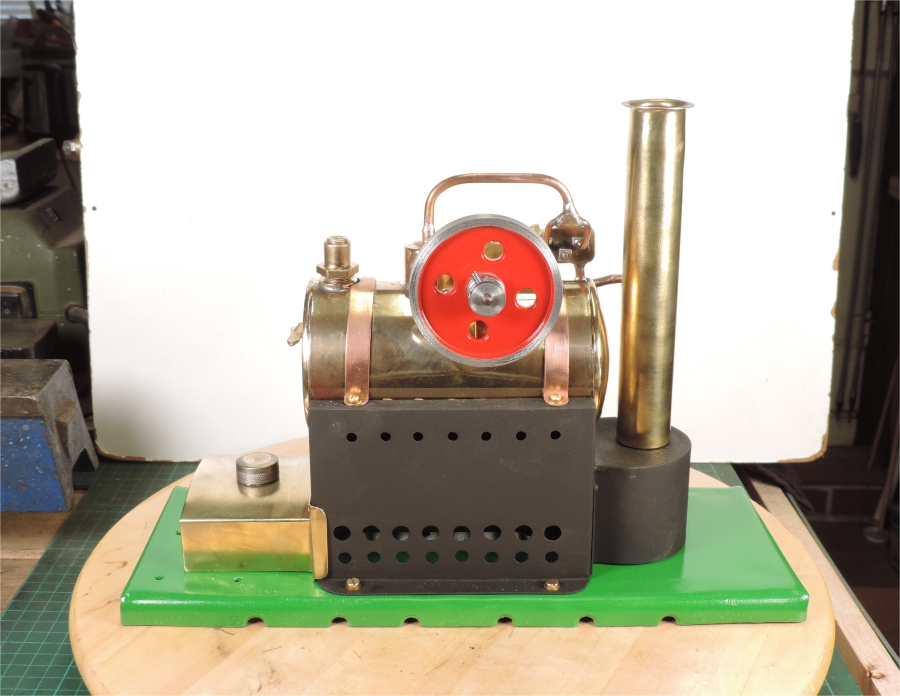 ---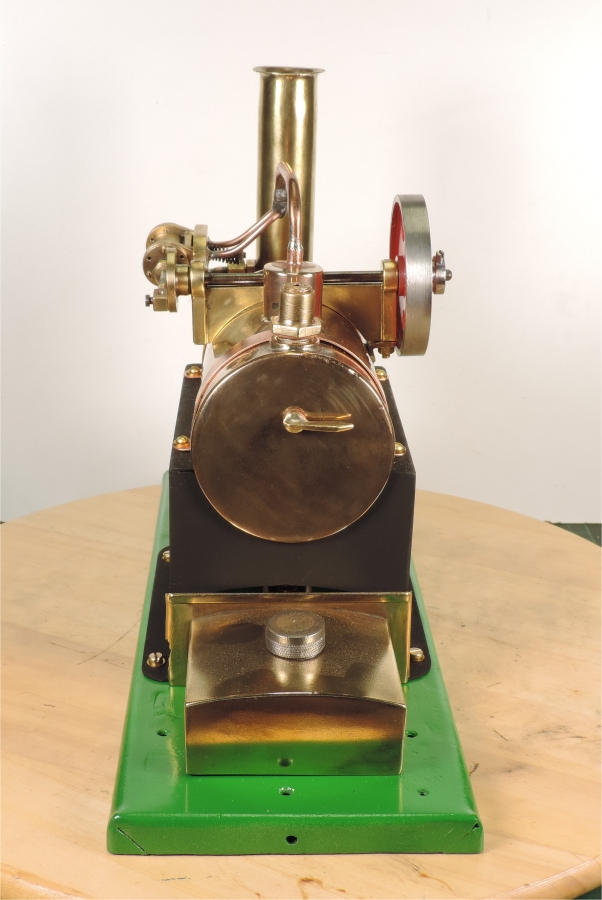 Back to British Engines Main Page
Back to Steam Main Page
---
---