Early Scratch Built Electro-Mechanical Engine

Saw this on ebay recently and couldn't resist it. Going by the bakelite switch and the solenoid i think is a very
old scratch built engine, probably 1950s. When it arrived the swich was broken, some of the wiring was missing
and there was no contact breaker. So the small aluminium plate and micro-switch are not original. Video here.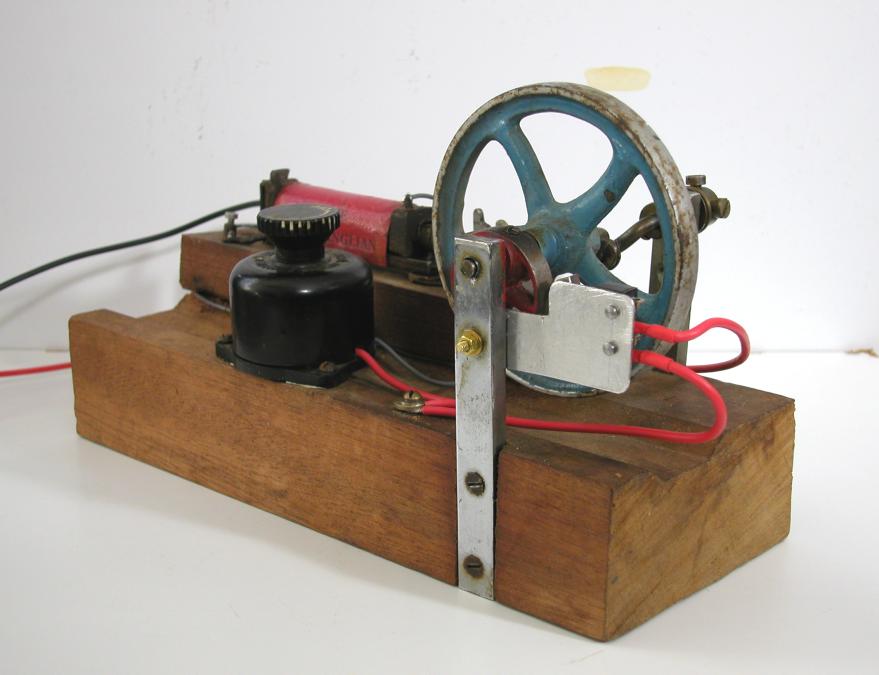 ---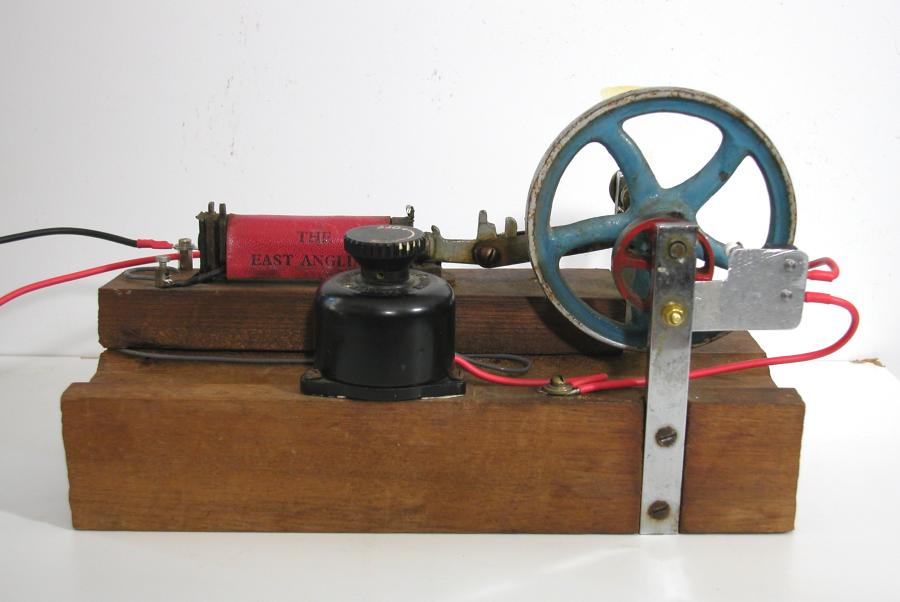 ---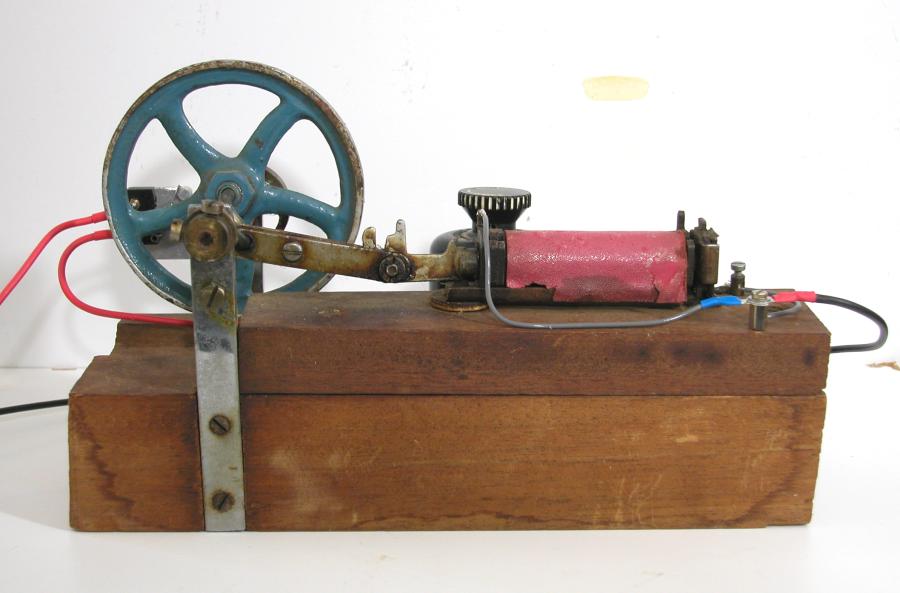 ---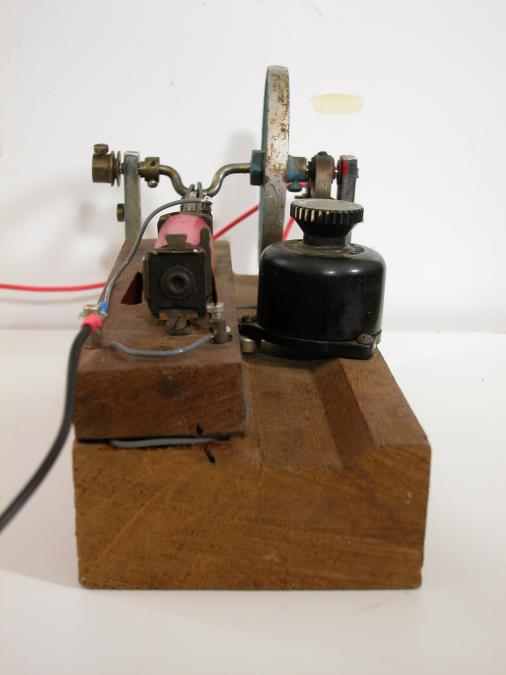 Back to Electro-Mechanical Engines Main Page
Back to Steam Main Page
---
---