Electro-Mechanical Beam Engine

This wonderful device is a very old Electro-mechanical Beam Engine. Possibly scratch built, there is no manufacturers
mark anywhere. The elongated cotton reel at the righthand end houses a solenoid and there should be a tie-bar from
that to the little hook on the end of the beam. On the other side of the beam between the pivot and the flywheel
conrod is a another small hook. This should have another tie-rod connecting it to a small pivoting platform just
next to the base of the flywheel which houses a mercury switch. To give you some idea of the size, the flywheel is
6" in diameter and the whole thing stands over 10" tall. Before i can get this running i will have to replace the mercury
switch which has become a little 'sticky' over time and is also leaking. I finally managed to track down an old style
mercury switch on ebay and after a bit of fiddling you can see it running here.

Latest video here.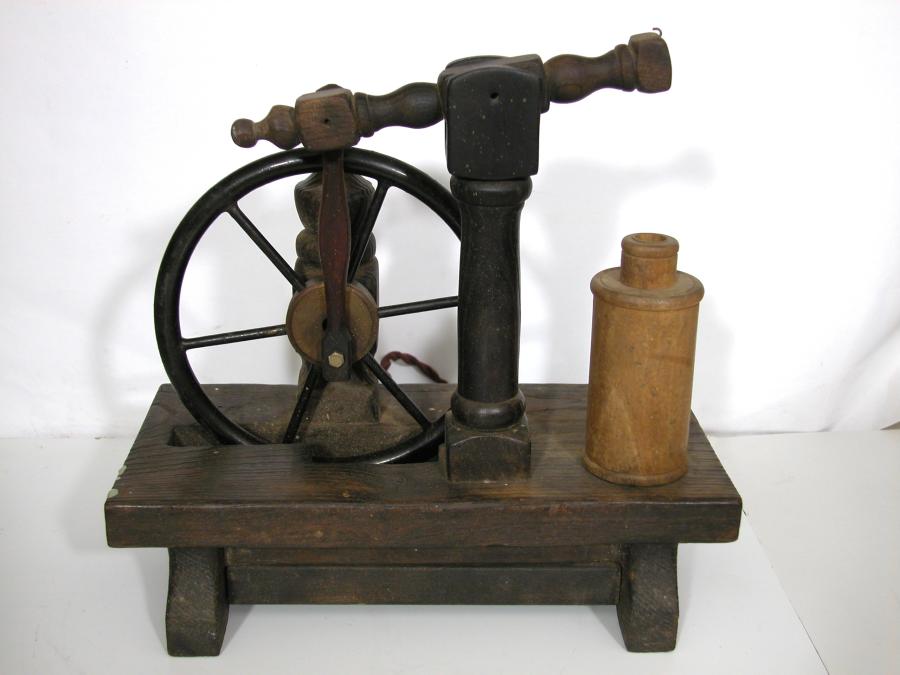 ---
---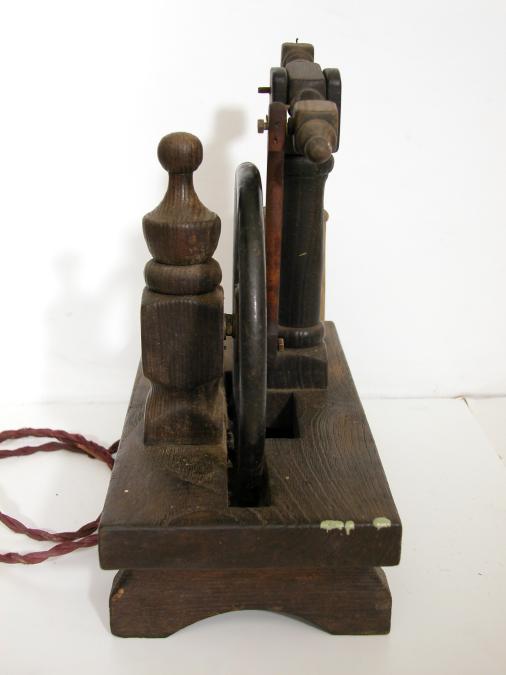 ---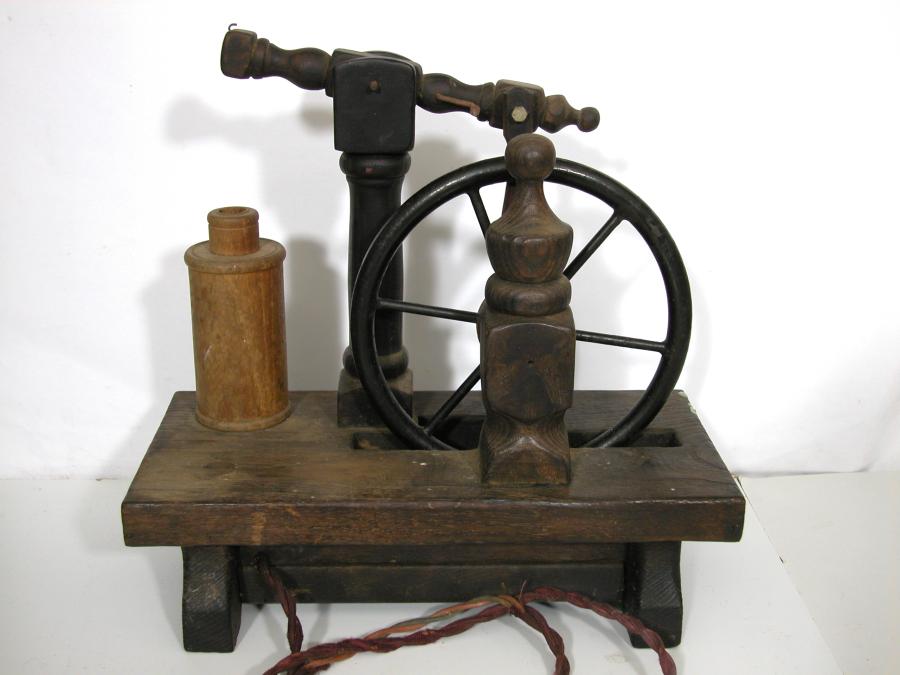 Back to Electro-Mechanical Engines Main Page
Back to Steam Main Page
---
---