C K Matsutoko Stationary Engine

I'm fairly sure that this little engine is made by the Japanese company C K Matsutoko around 1948 but the only one
i've seen with diamond shaped holes in the firebox was a twin. The soldering needs some attention and it's
missing it's burner but otherwise it's in good condition for a 63 year old engine. Turns out that safety valve
was not the right one however a Wilesco valve fits perfectly and for the test run a 2 wick SEL burner was just right.
Video here.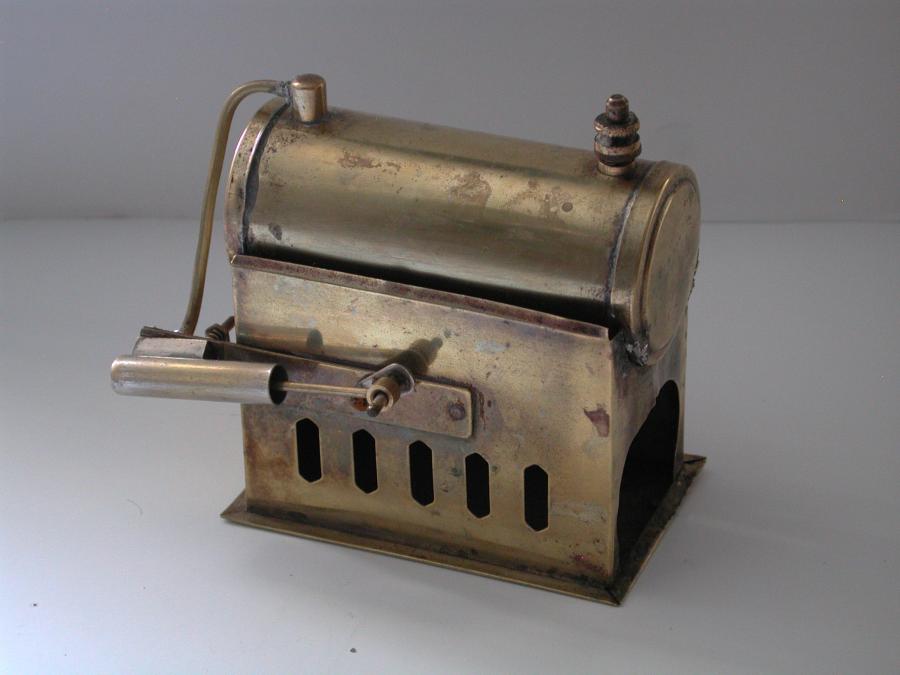 ---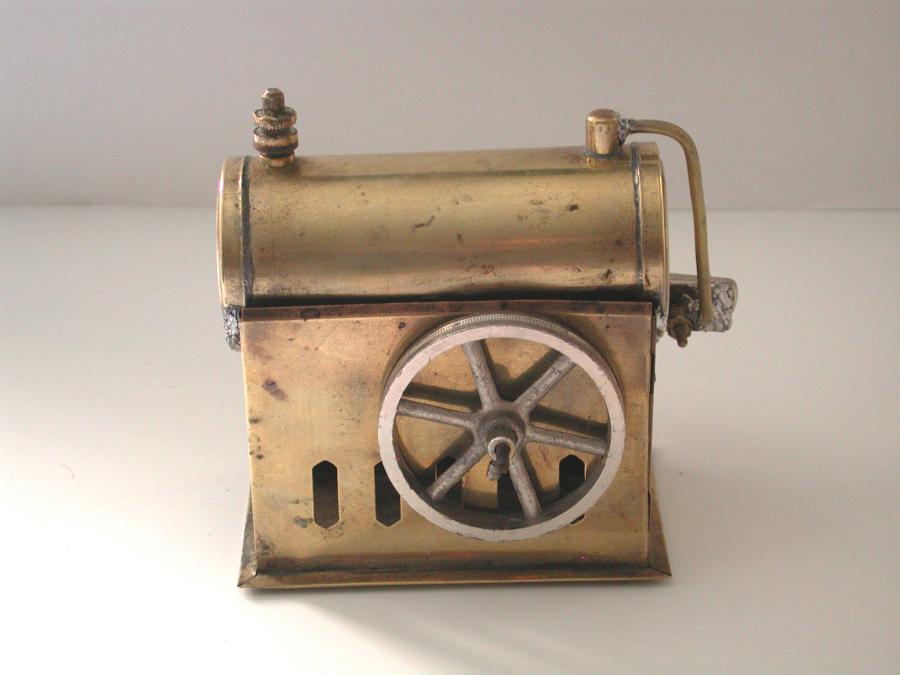 ---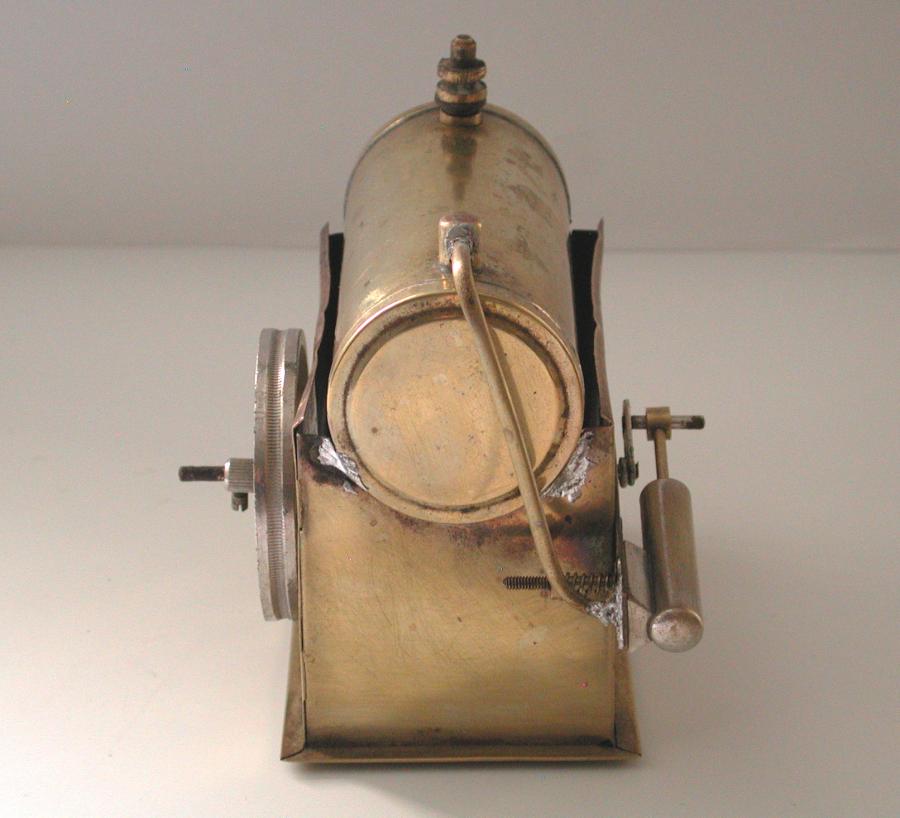 ---

Here it is after a bit of a clean and the soldering redone. I've also knocked up a wooden base for it which will
hopefully stop it from wandering off!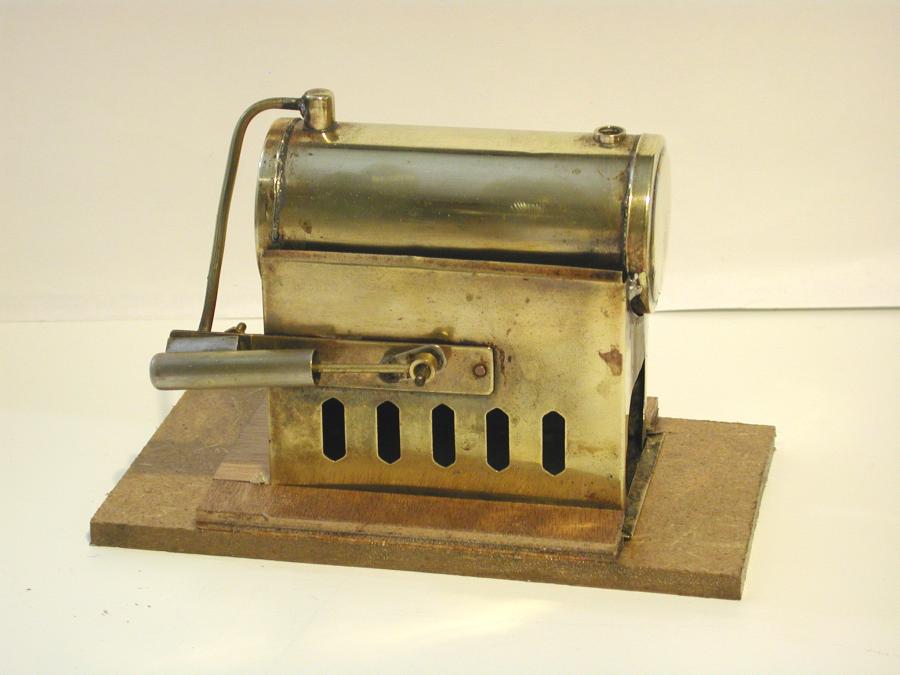 ---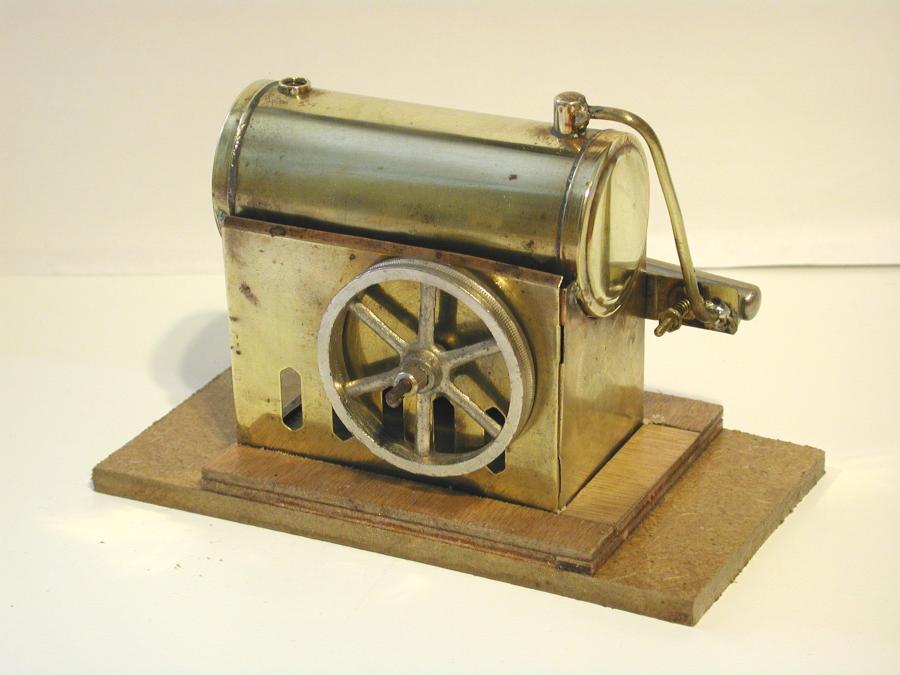 Back to Japanese Engines Main Page
Back to Steam Main Page
---
---