Bing Upright

This is a later Bing model steam engine as indicated by the 'Bing-Werke' mark.
This places it somewhere between 1918 and 1932. Missing only the burner
and chimney, this is an interesting engine being the only upright Bing model that
I've seen with a geared countershaft.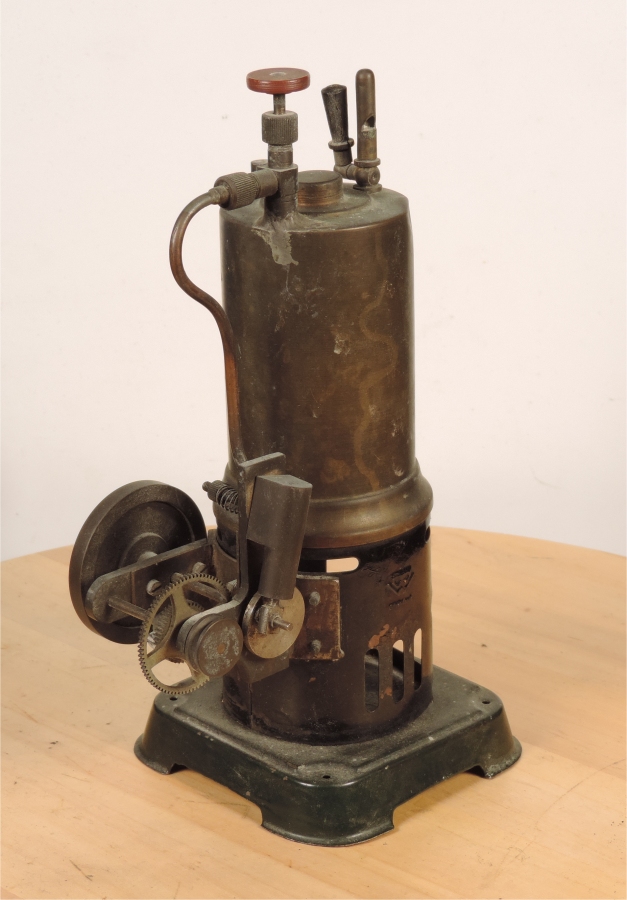 ---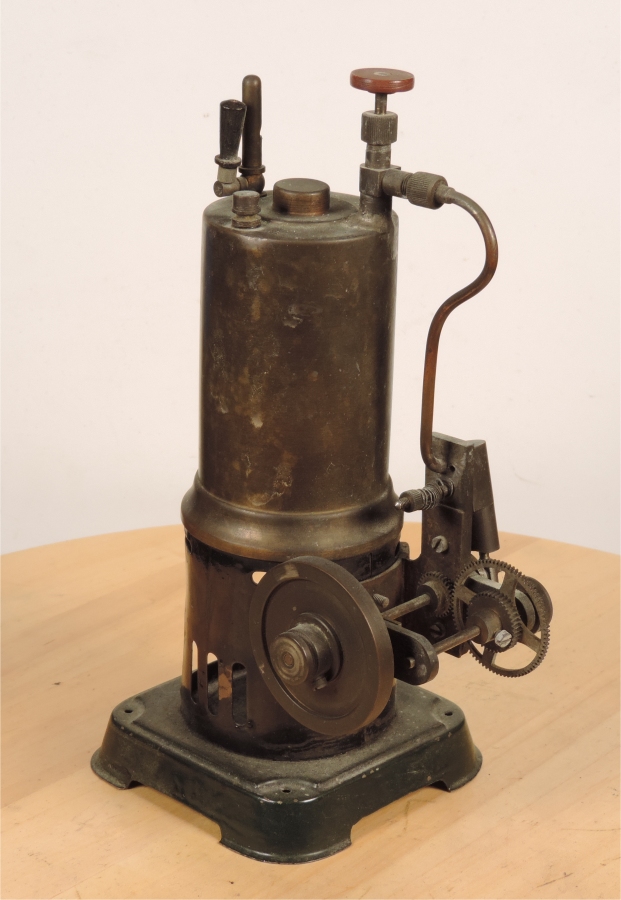 ---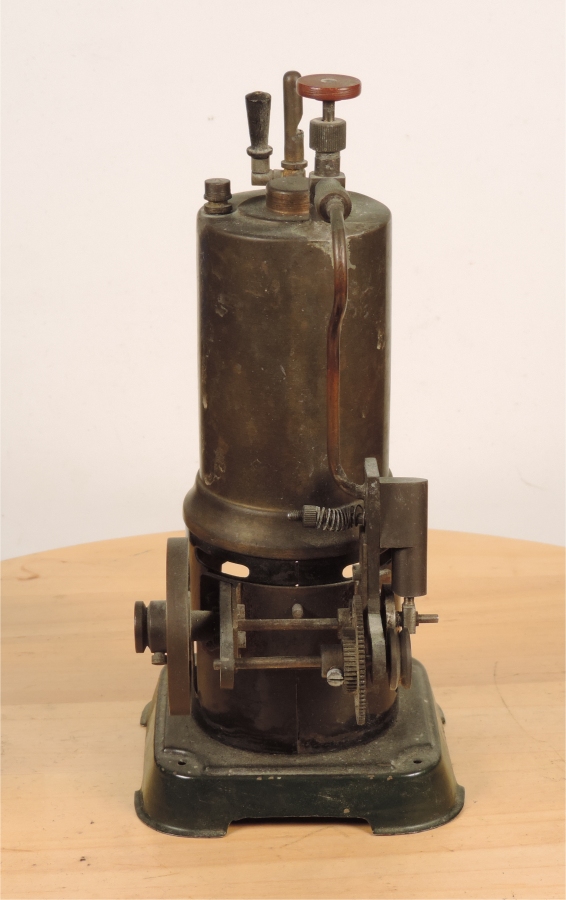 ---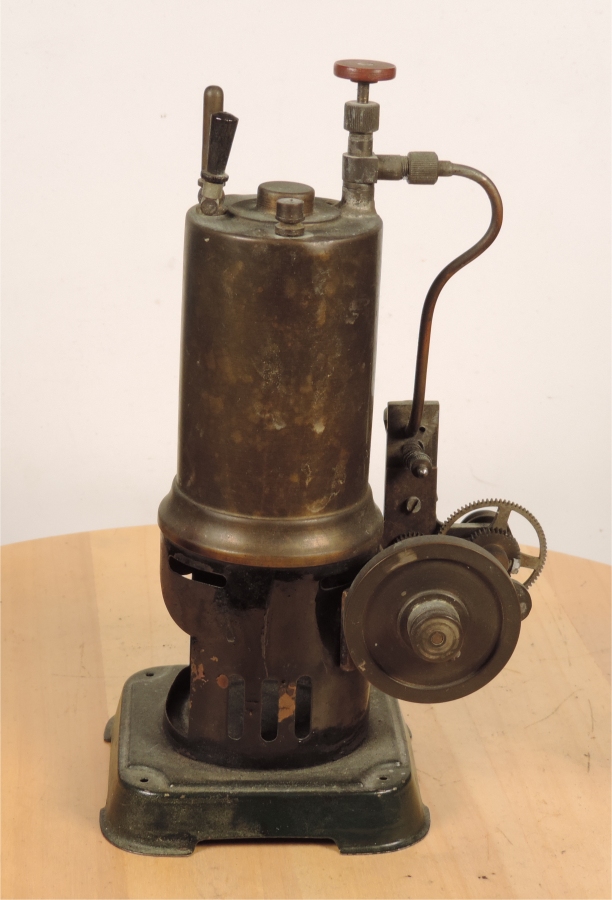 ---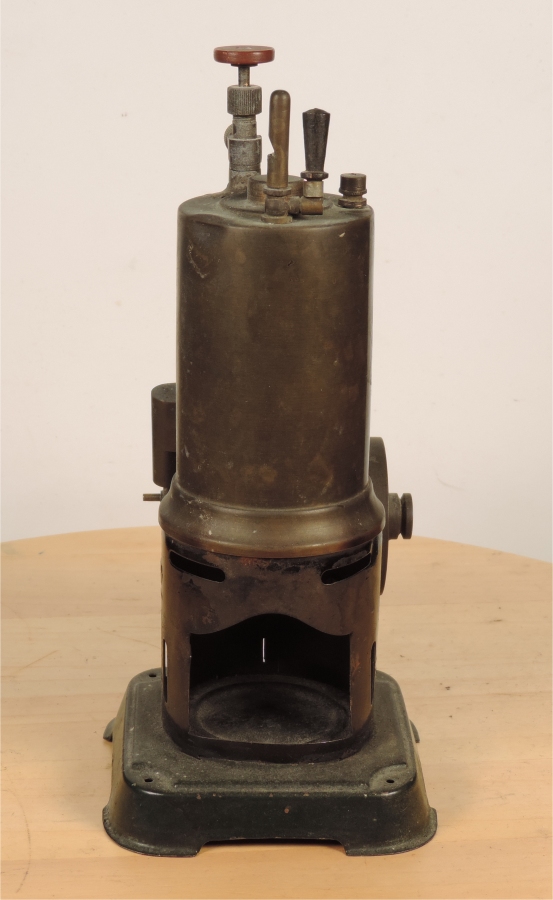 ---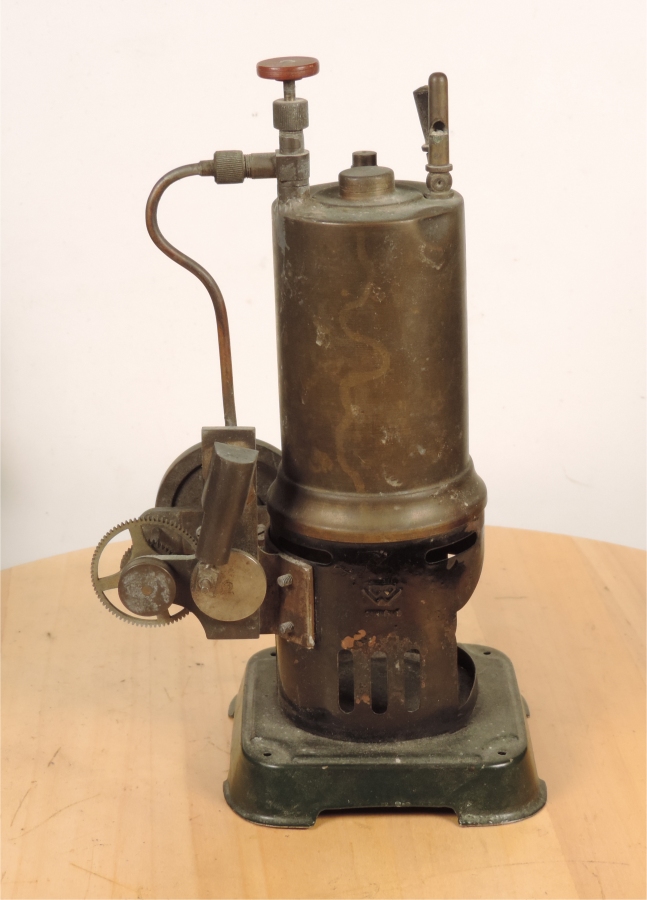 ---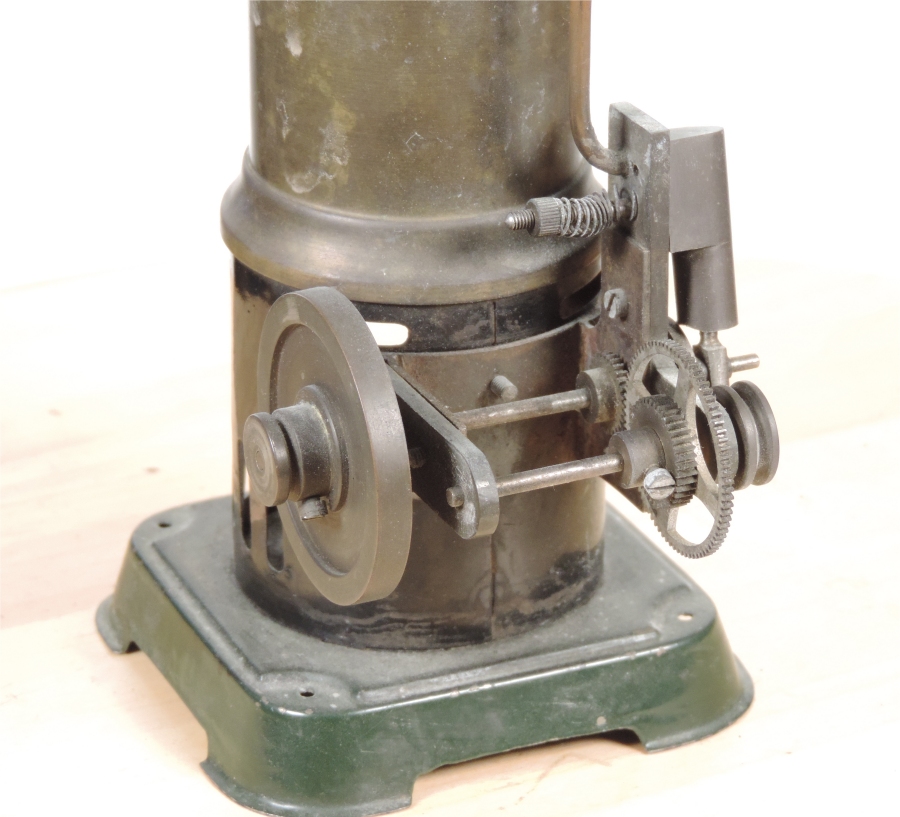 ---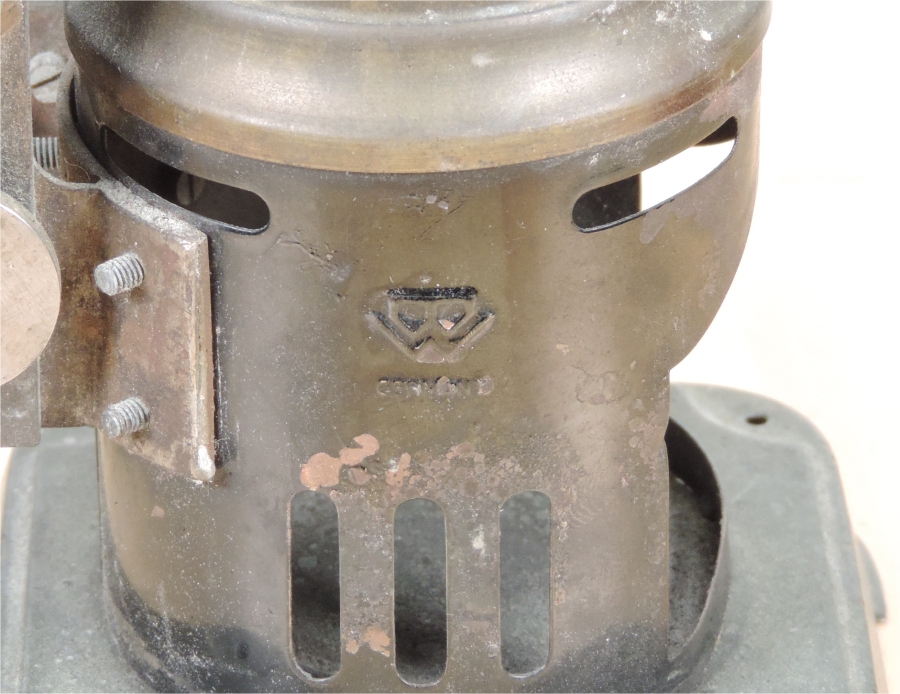 ---

Here is the finished engine. I repainted the firebox and the engine mounting bracket.
A new chimney was manufactured from a piece of stainless tube and a chimney cap
made from brass.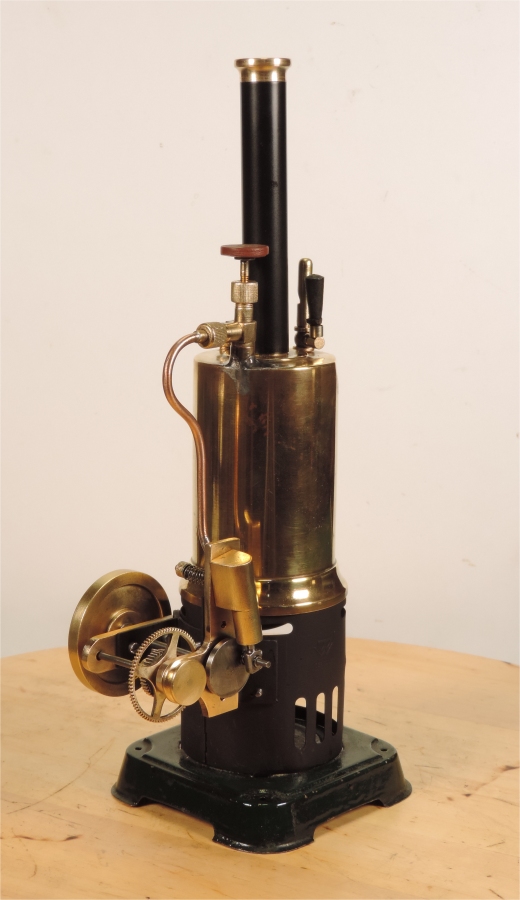 ---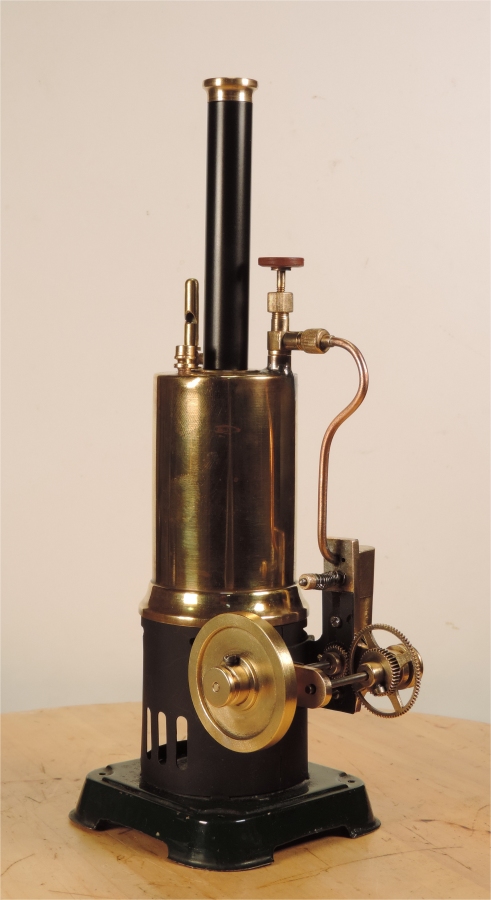 ---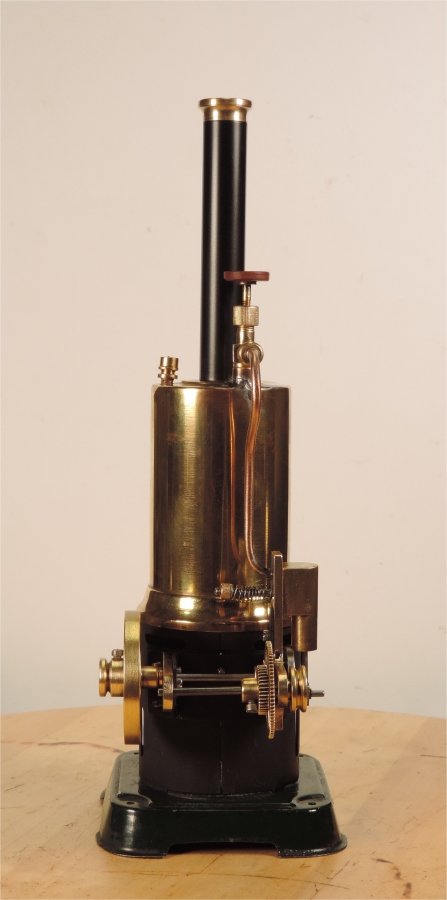 ---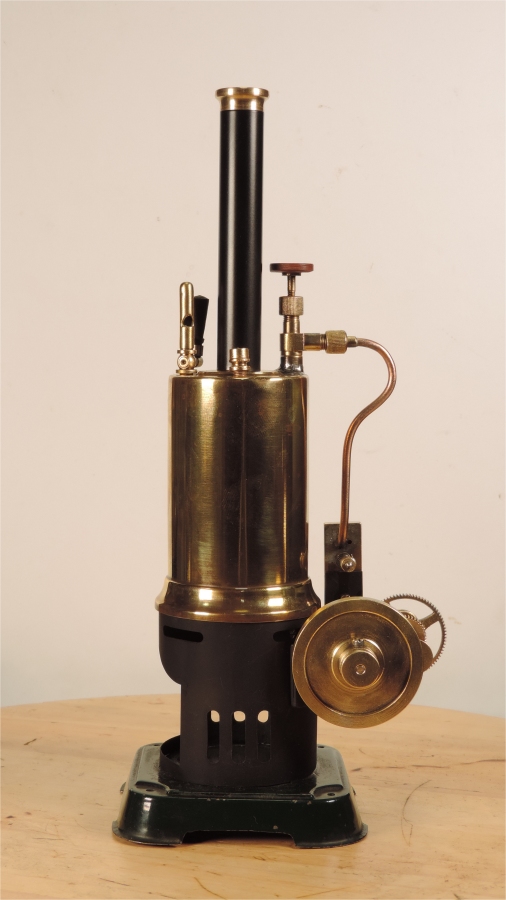 ---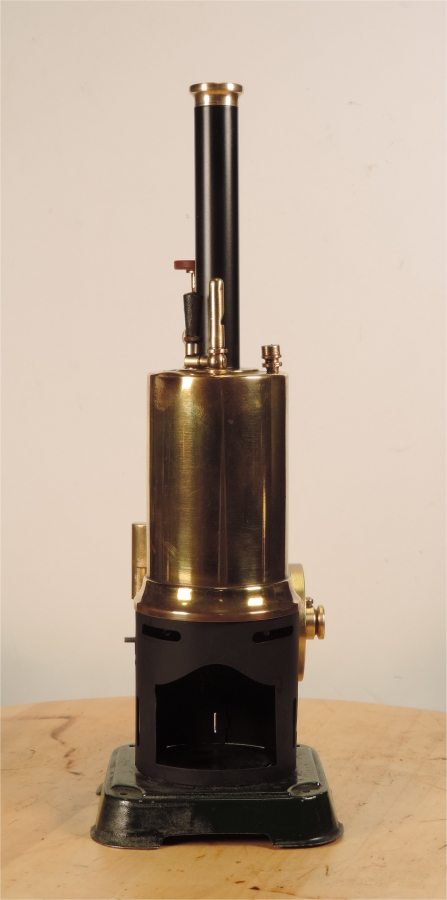 ---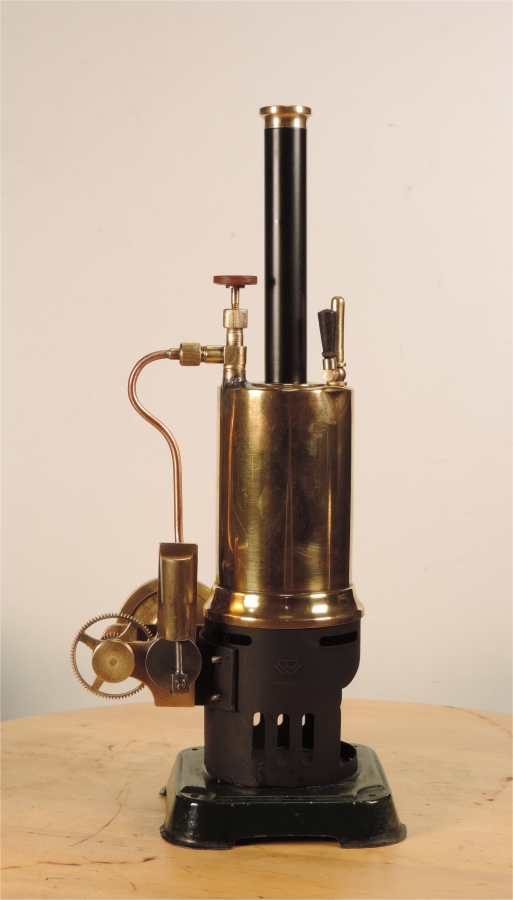 ---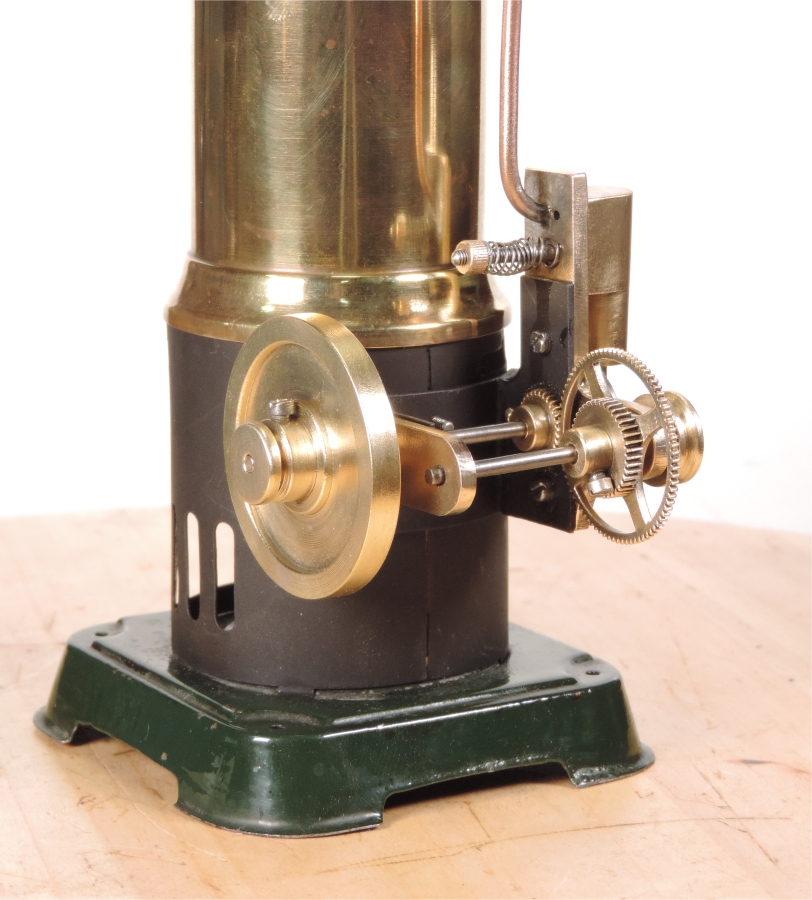 Back to German Engines Main Page
Back to Steam Main Page
---
---