Bing Hot Air Engine

A very nice example of an early Bing Hot Air Engine, probably from around 1920. Just missing the firebox, burner and chimney.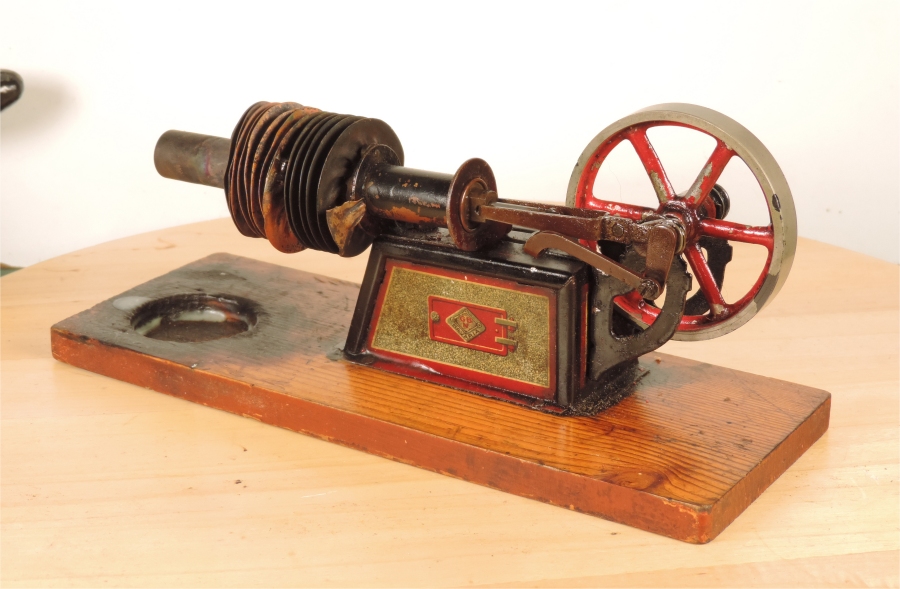 ---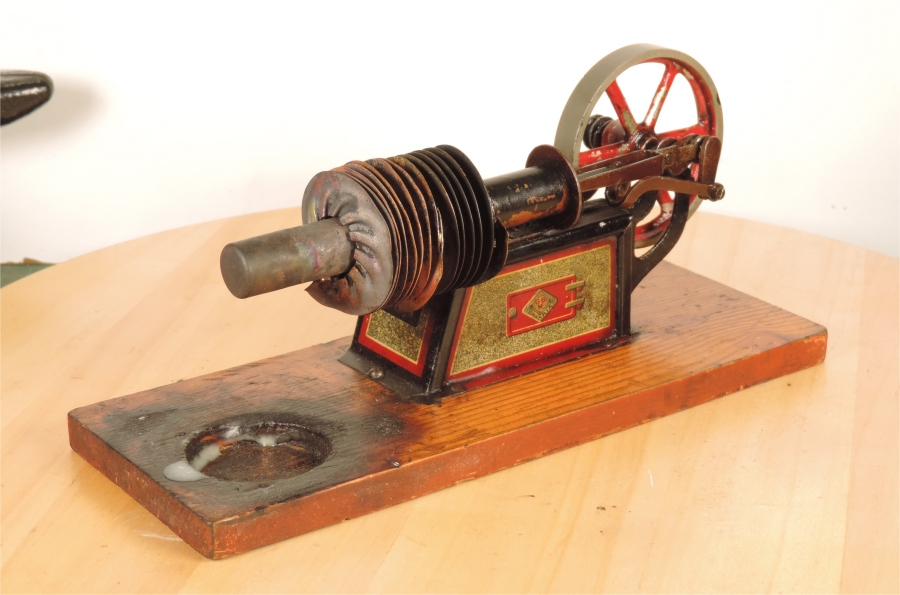 ---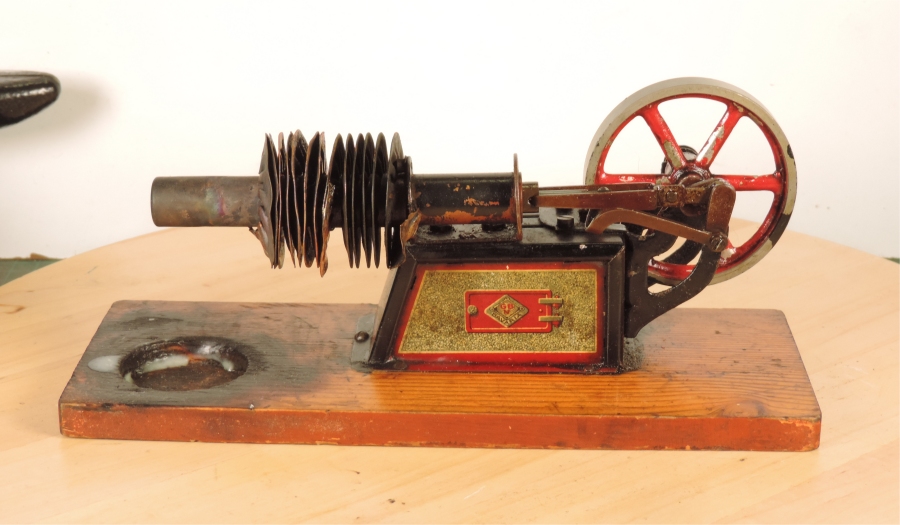 ---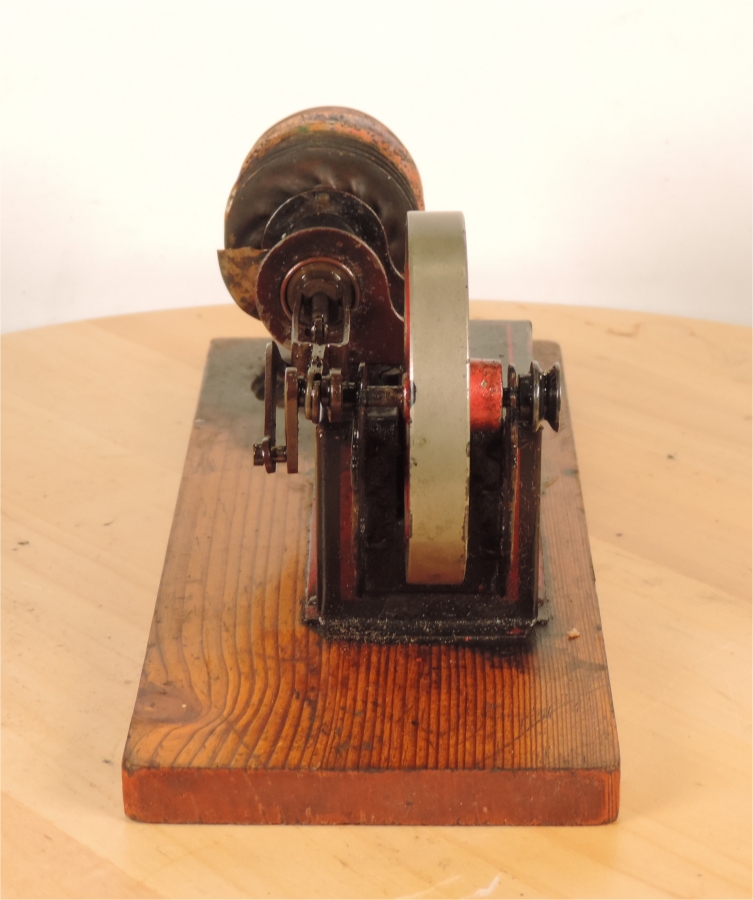 ---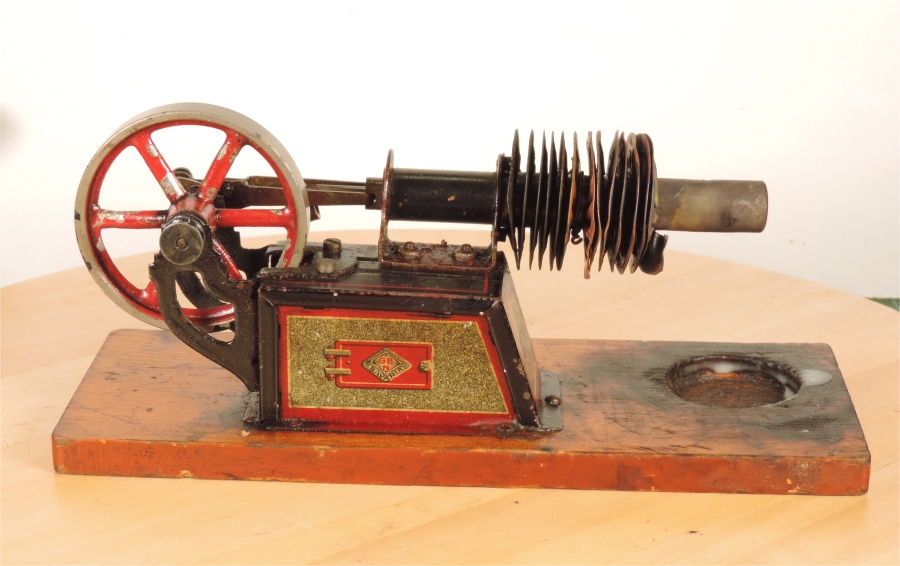 ---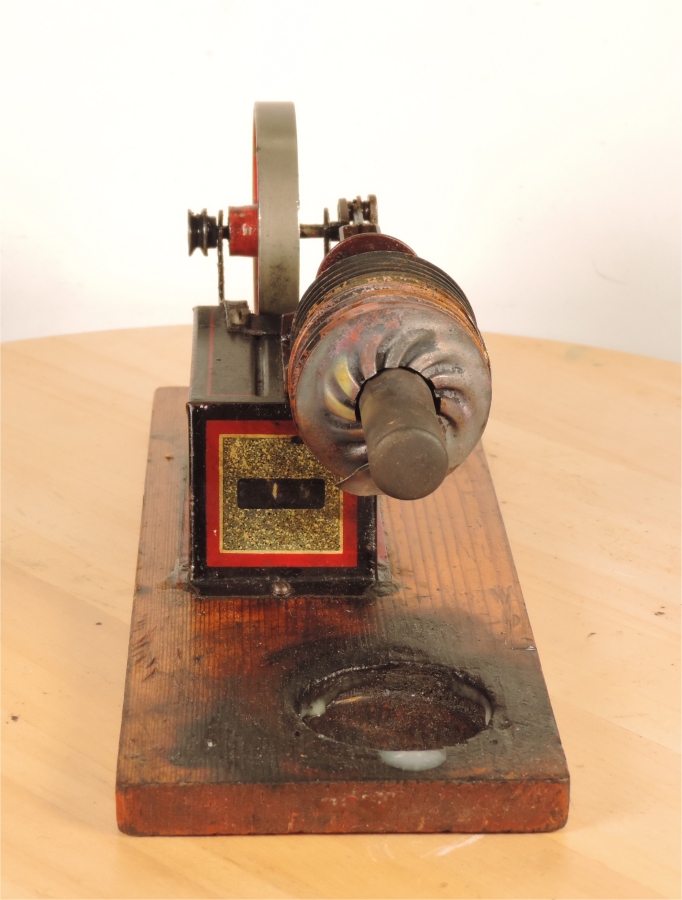 ---

I spent a lot of time on the wooden base, sanding off all the burn marks and treating it with finishing oil.
That strange coiled copper thing was the heatsink. However in all the pictures online that I could find of
this engine the heatsink was just 3 thin rings. So I've made one from aluminium which I hope is fair
approximation of the original. Still waiting on some aluminium tube to make the firebox.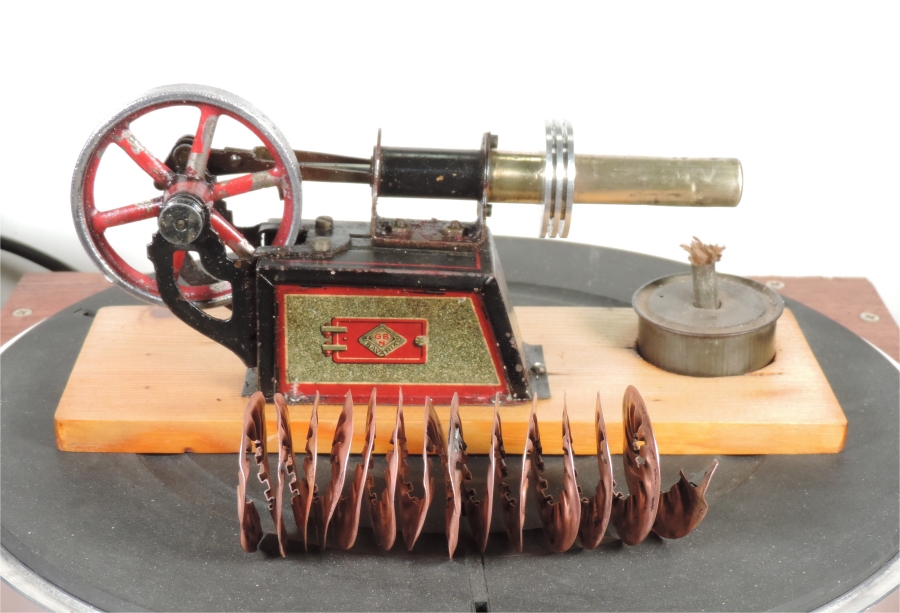 ---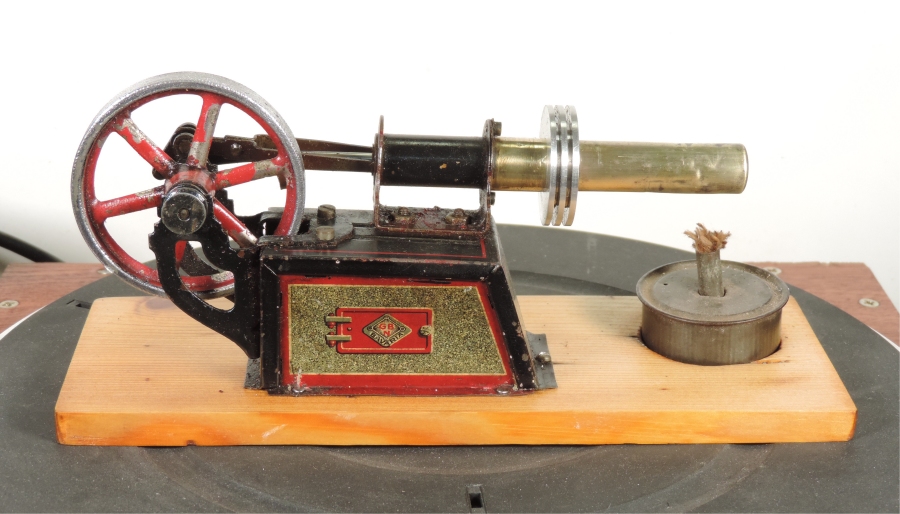 ---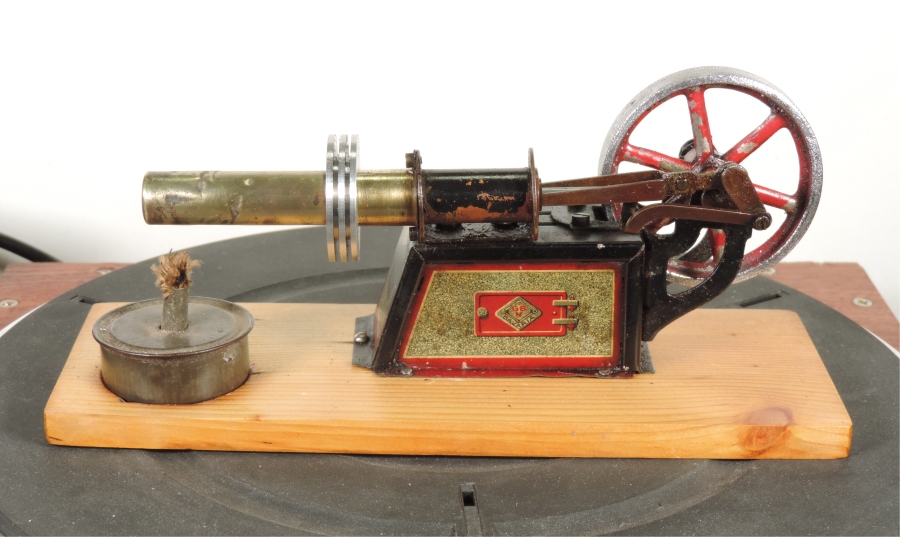 ---

The firebox is done just have to make the small feet which attach it to the base.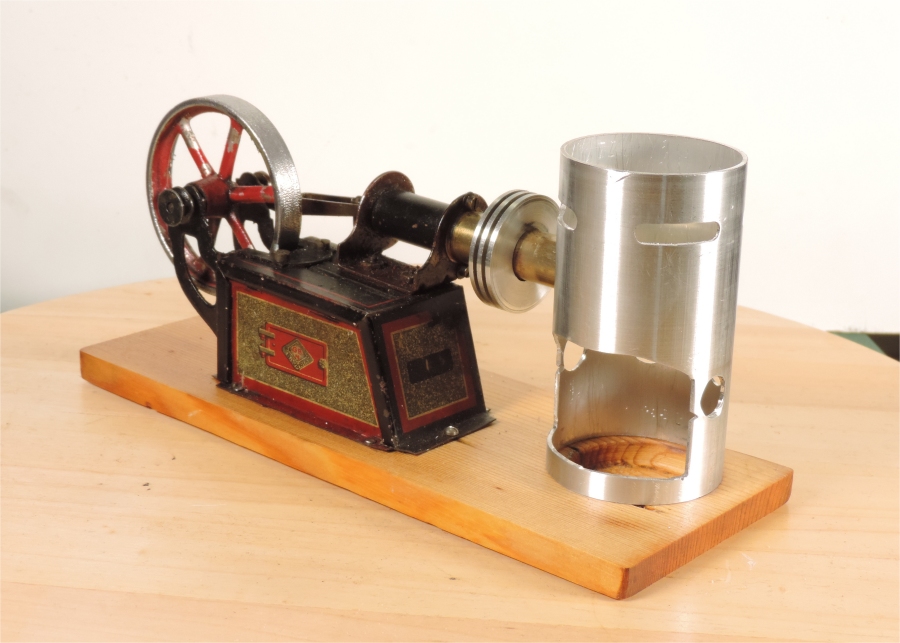 ---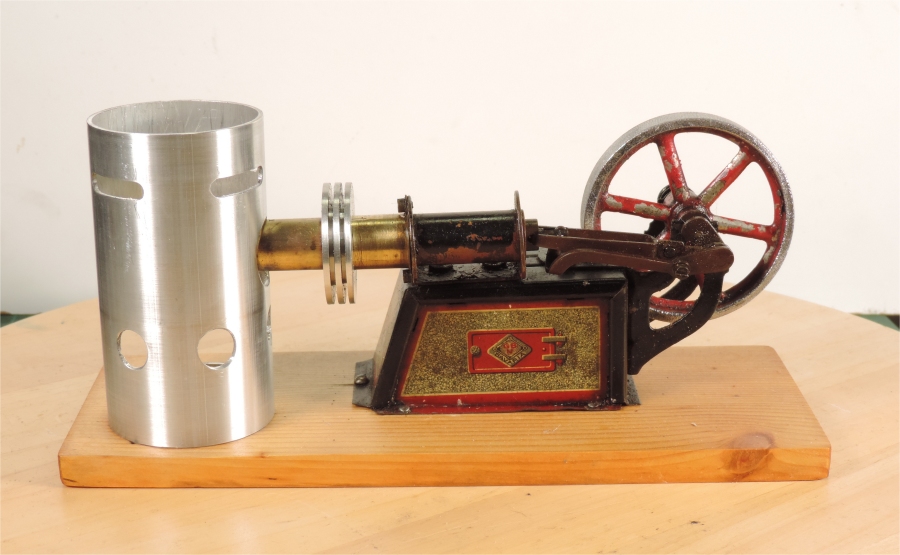 ---

The firebox cap and chimney cap have been cast from hard lead and machined, nearly there now.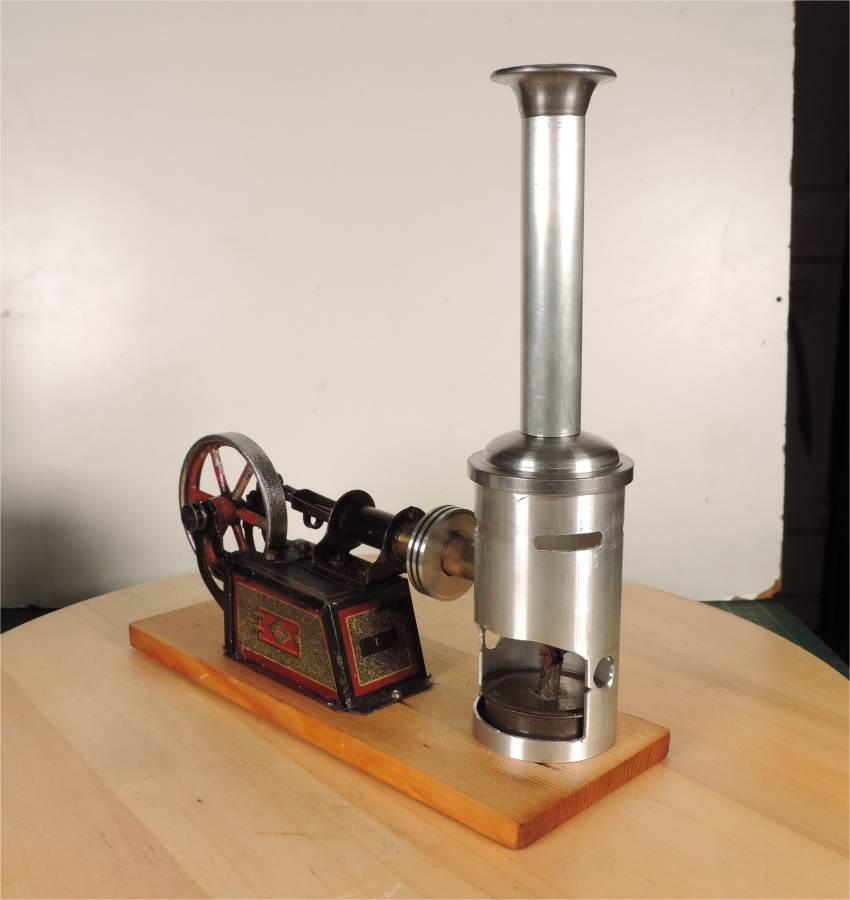 ---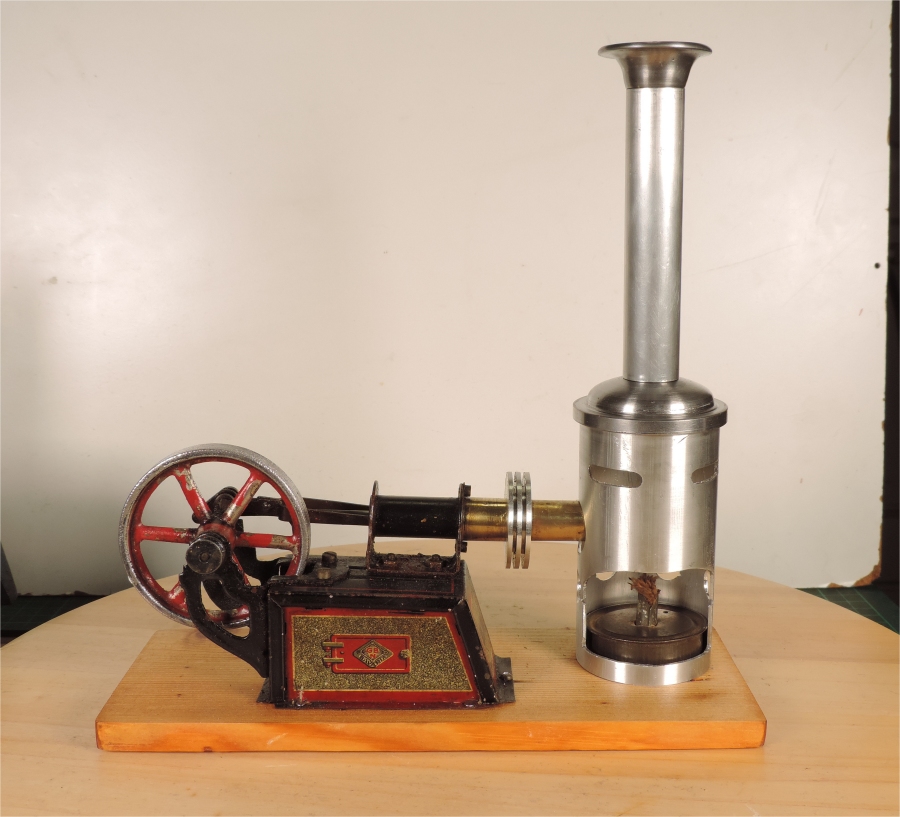 ---

Finished!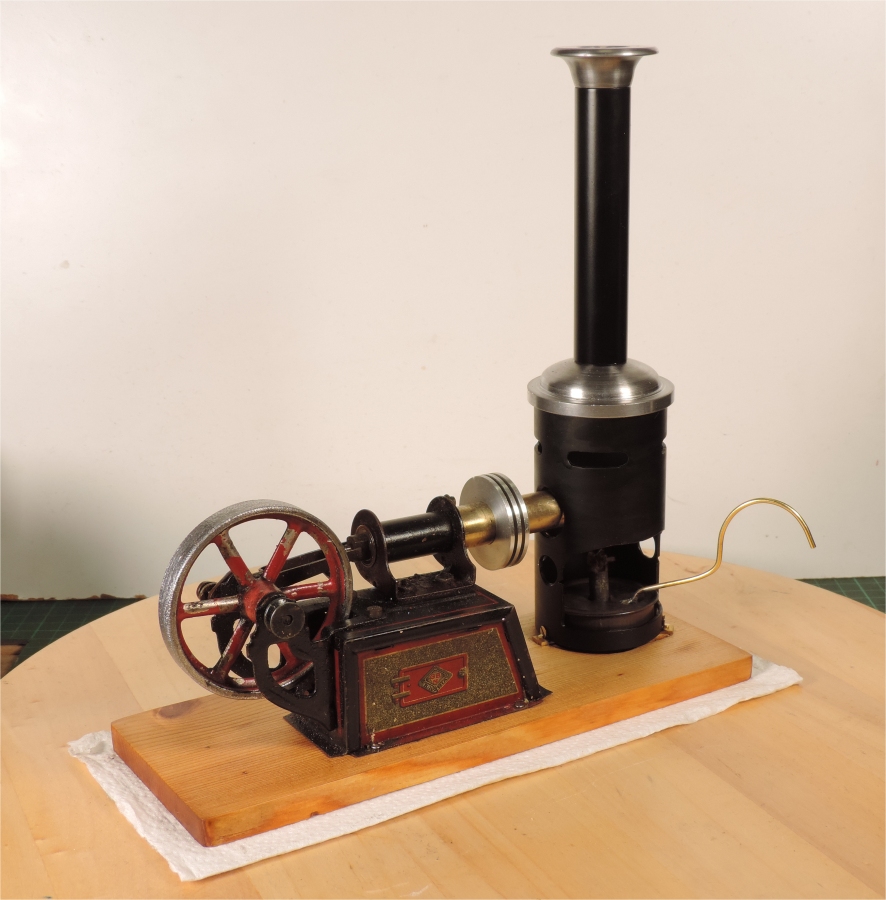 ---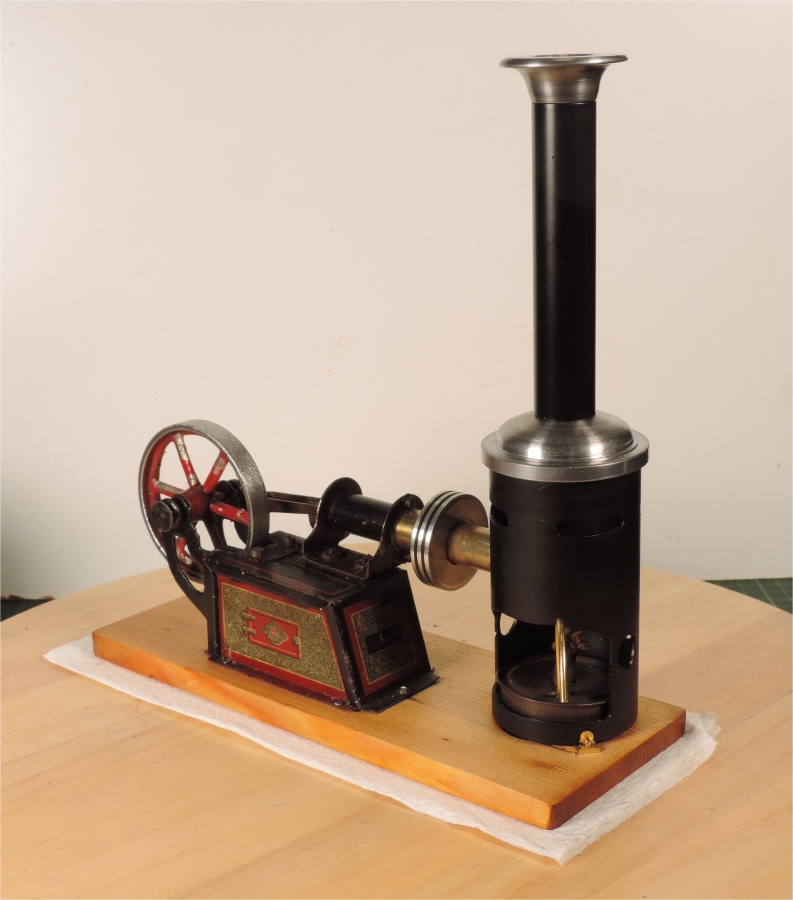 ---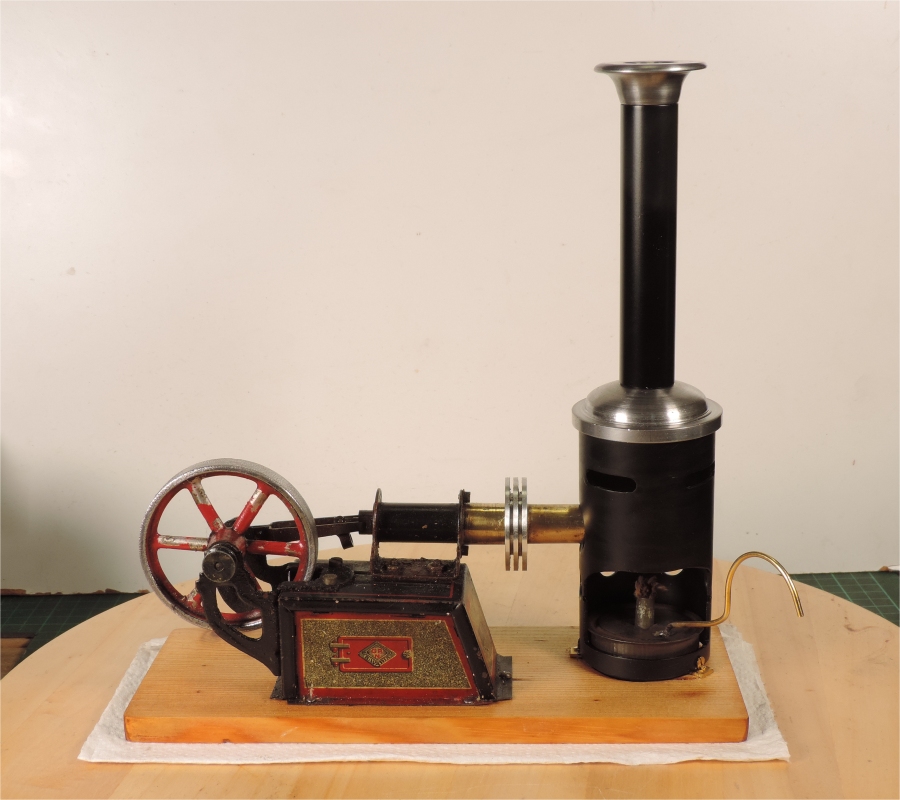 ---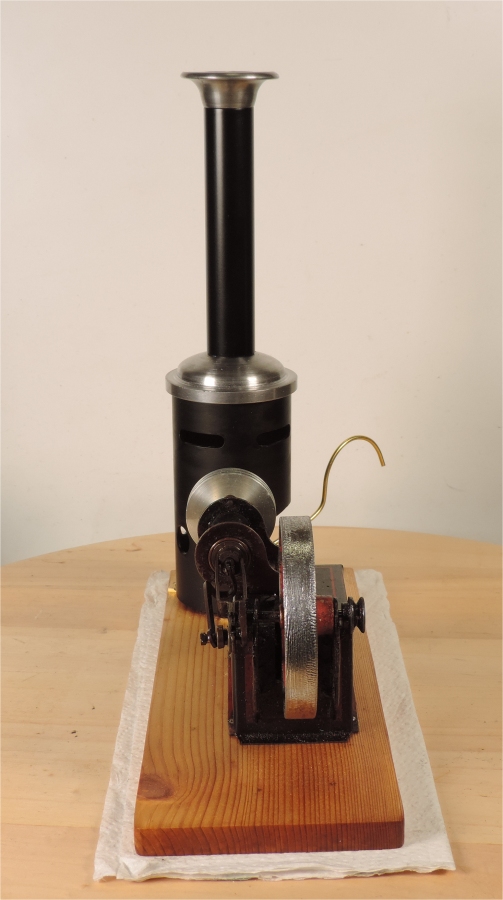 ---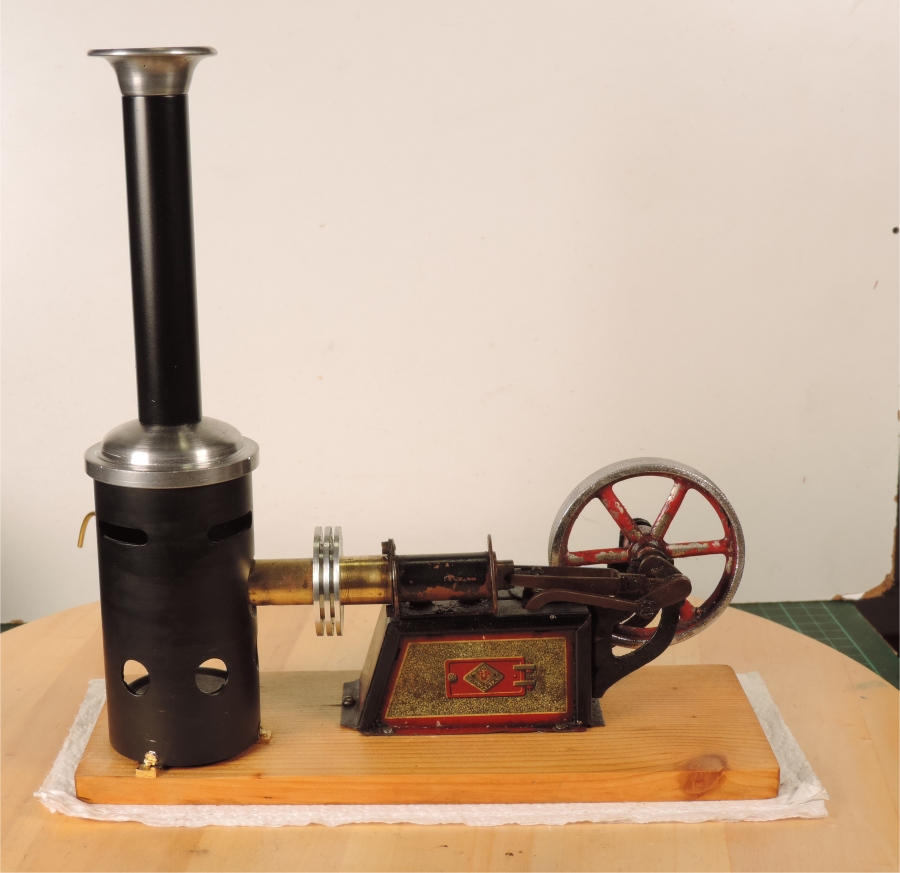 ---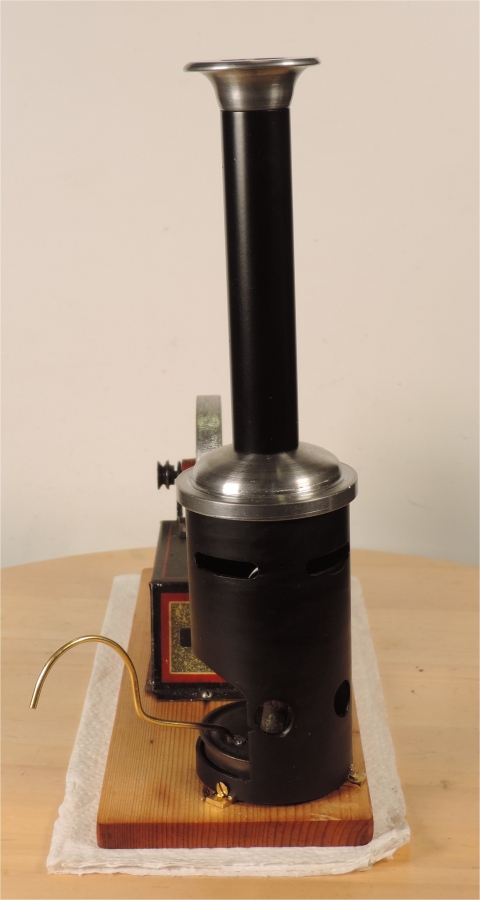 Back to Stirling Engines Main Page
Back to Steam Main Page
---
---