British Unknown Engine

A recent ebay auction win, a rather intriguing mystery engine. I'm fairly certain that this was UK made.
Not sure if it is commercial or scratch built although I'm leaning towards commercially made.

Video here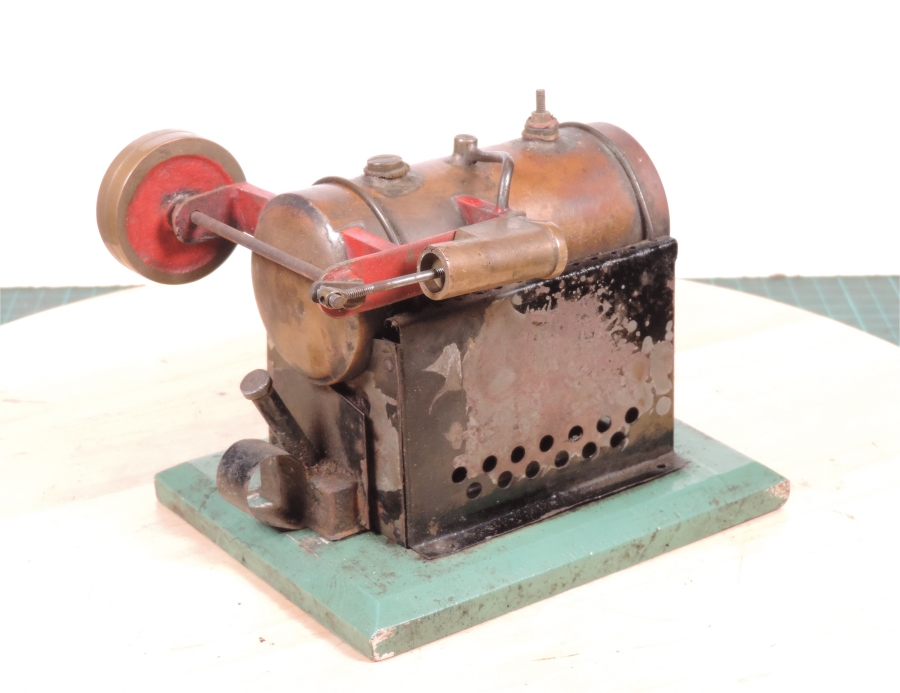 ---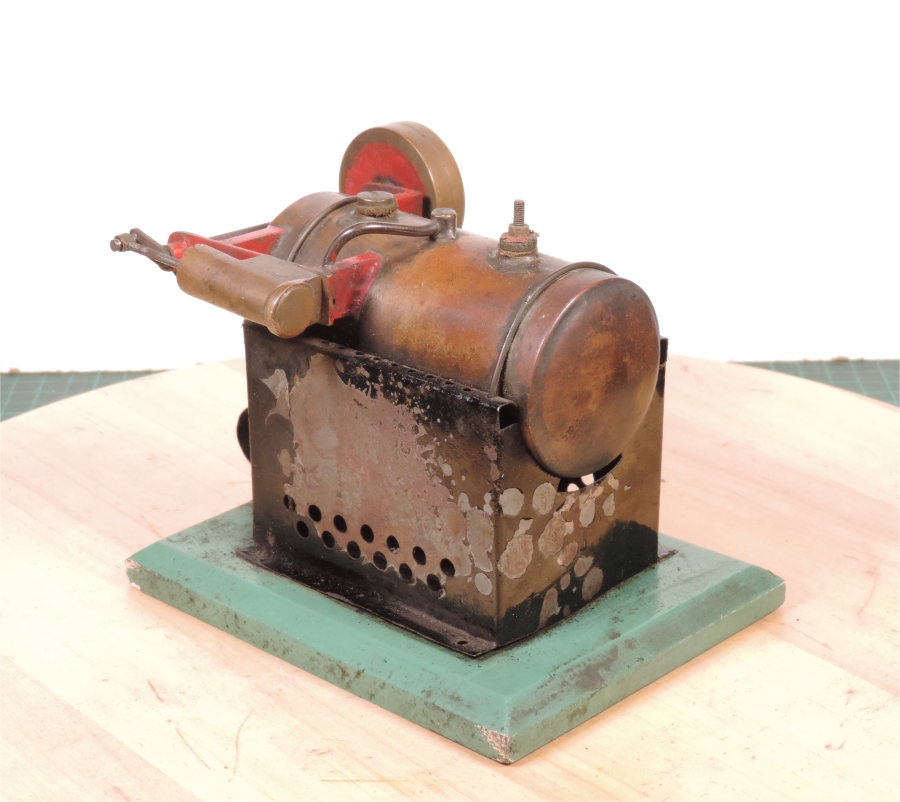 ---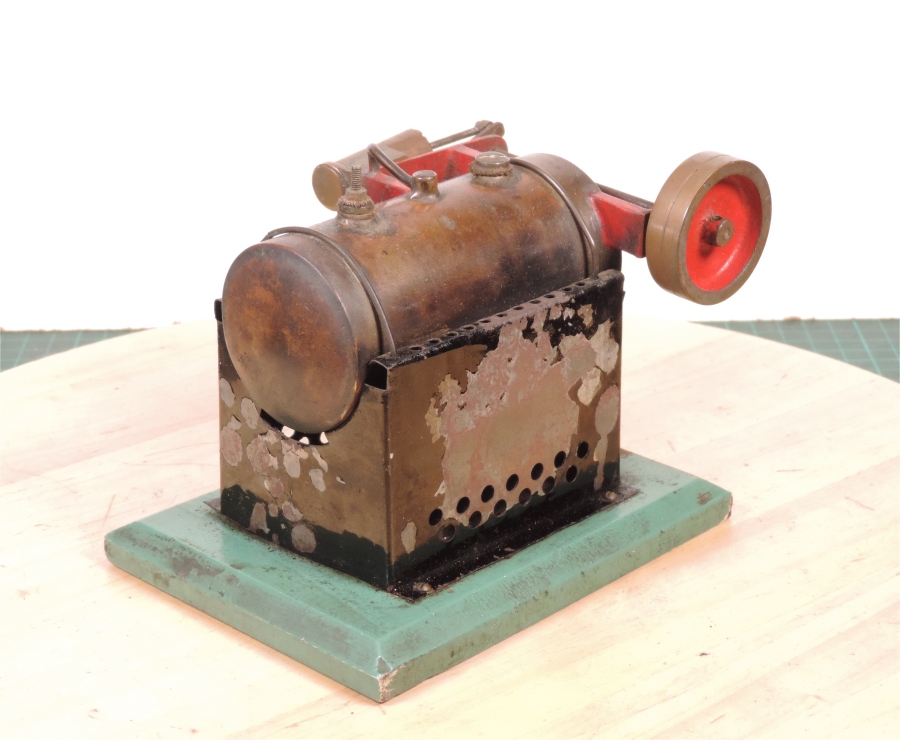 ---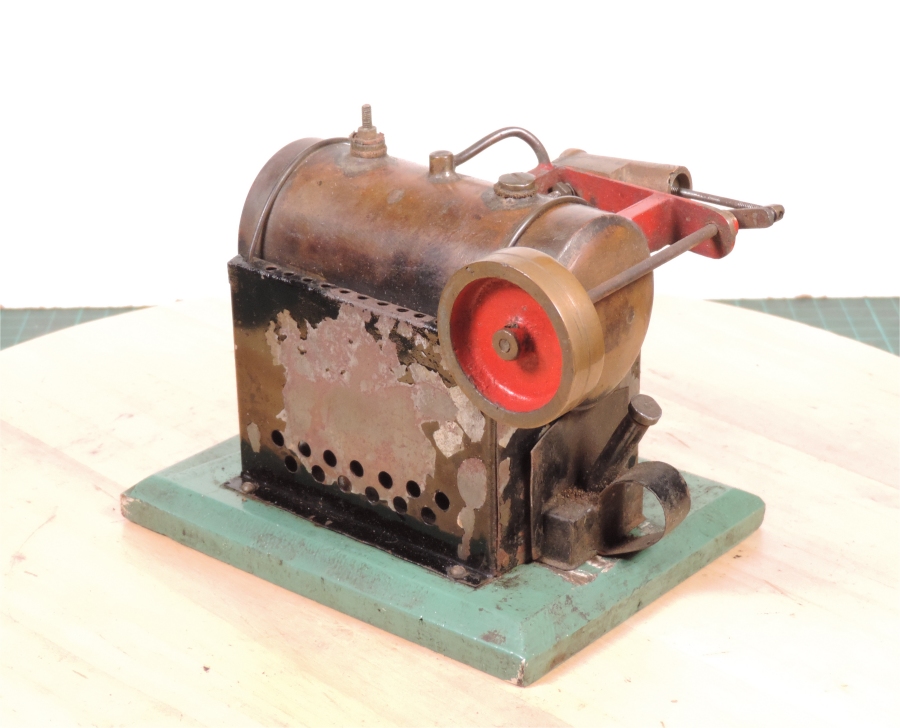 ---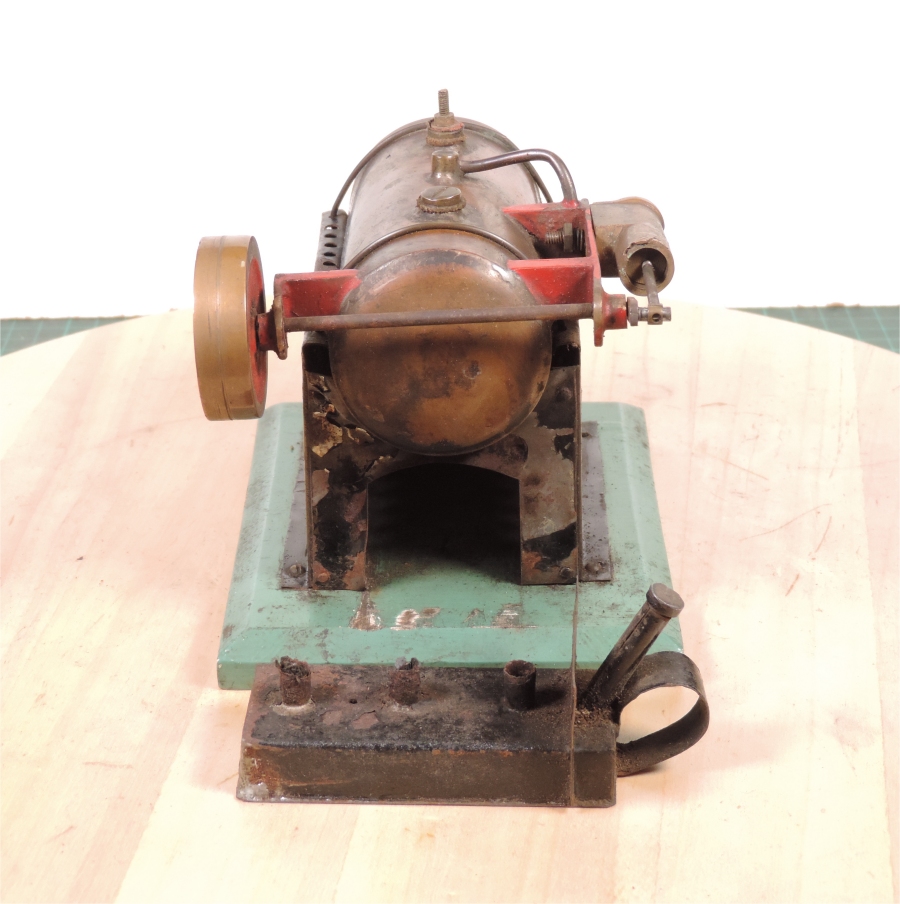 ---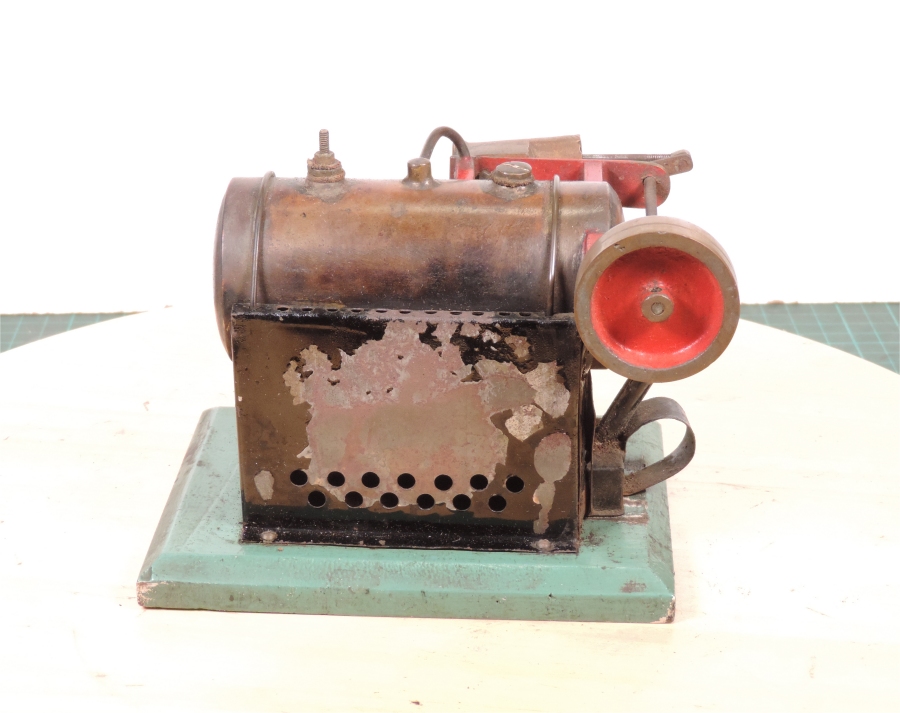 ---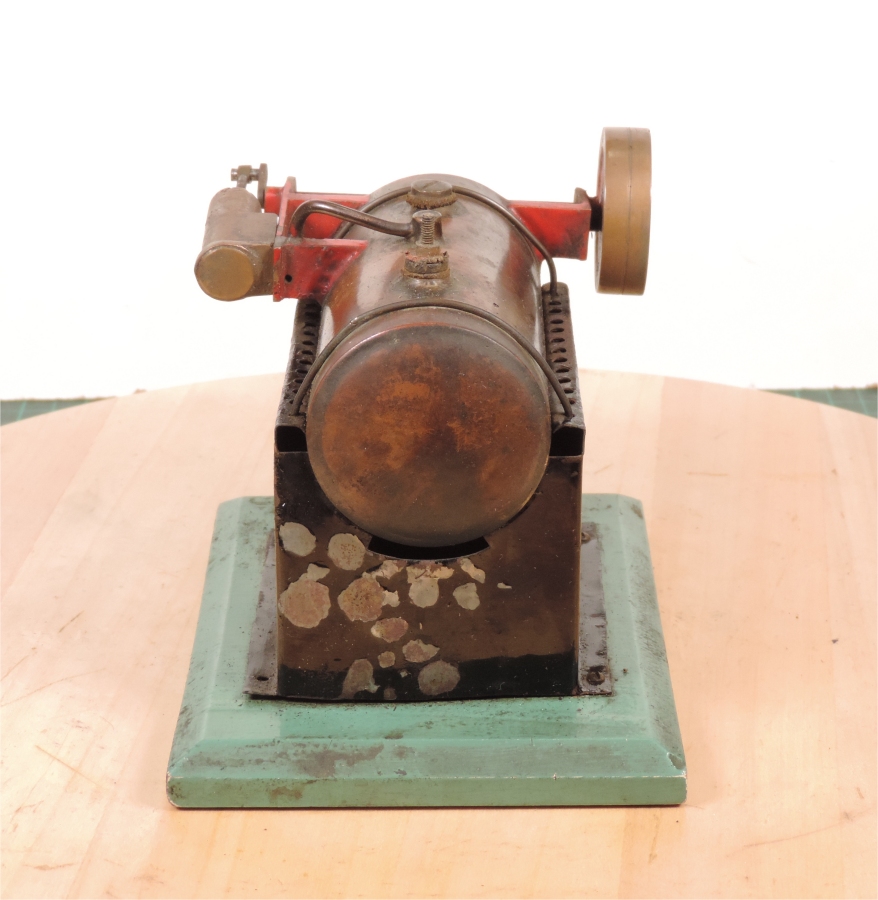 ---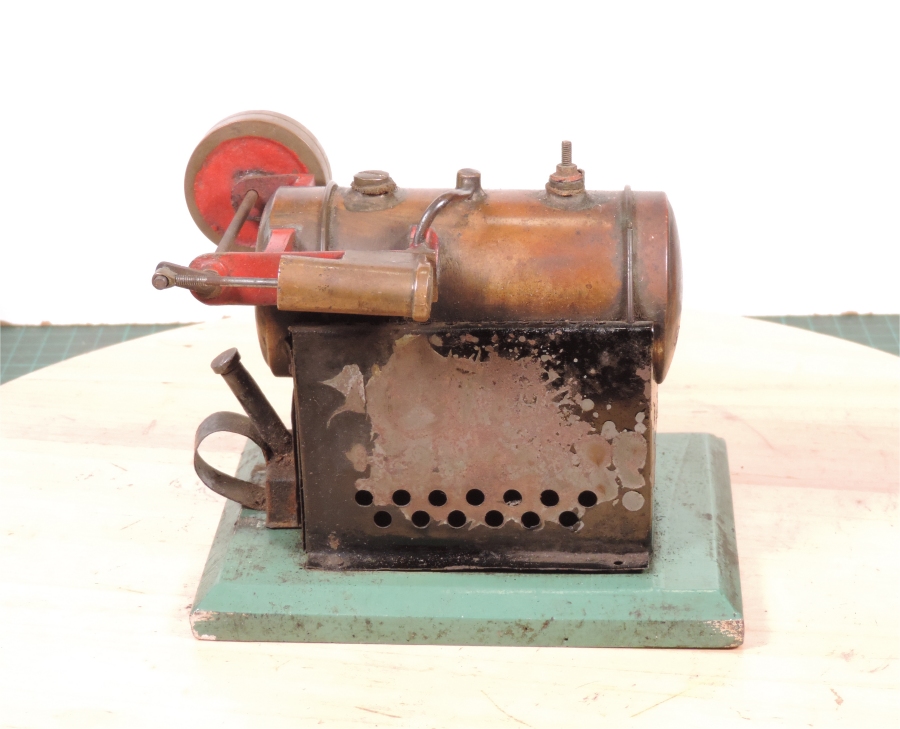 ---

After stripping the engine down and a close inspection of the parts, I'm now sure that this is a scratch built engine.
The hole in the piston for the conrod was drilled off-centre and the flywheel is out of round. The hole in the
flywheel is drilled off-centre and at an angle. Both parts have been remade.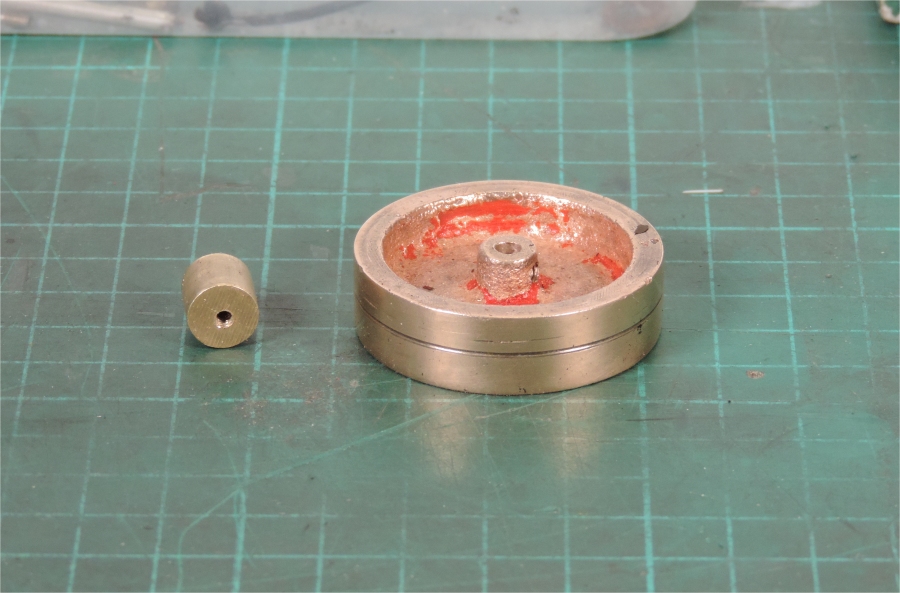 ---

Here is a few shots of the parts after cleaning and before repainting.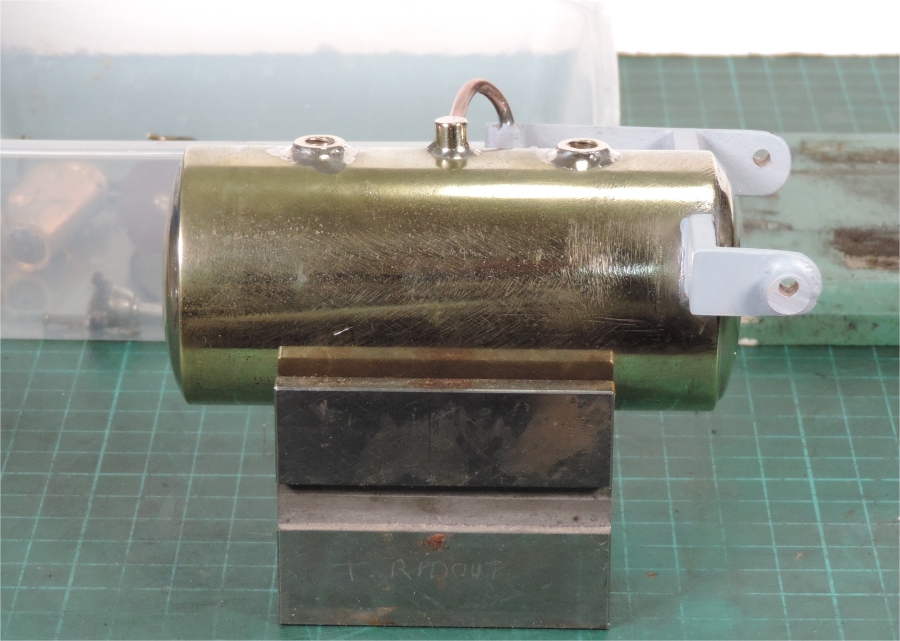 ---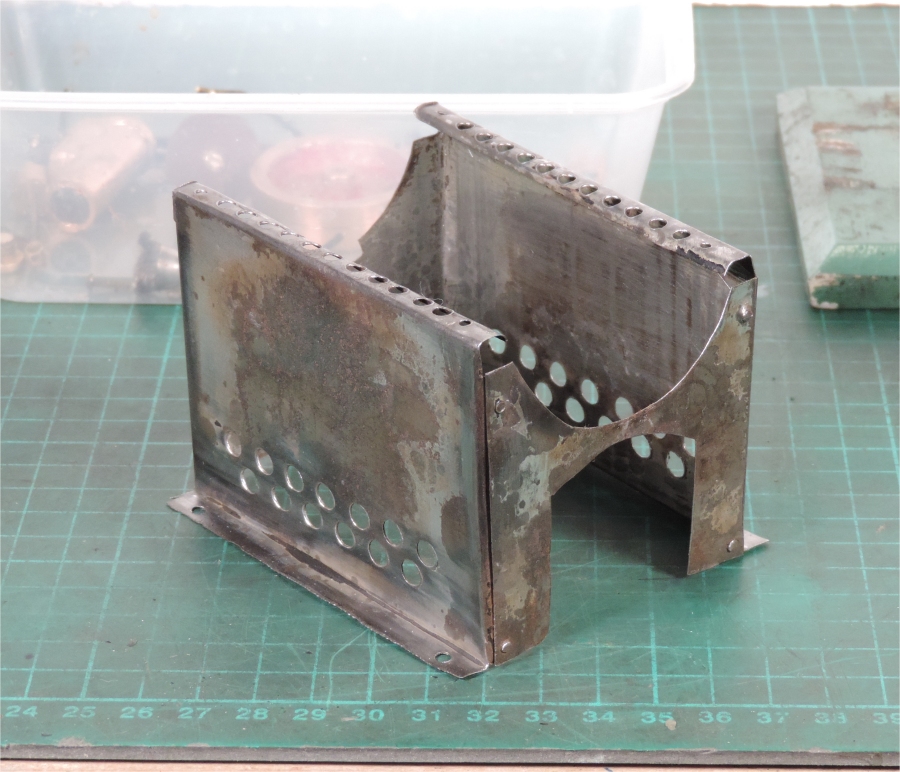 ---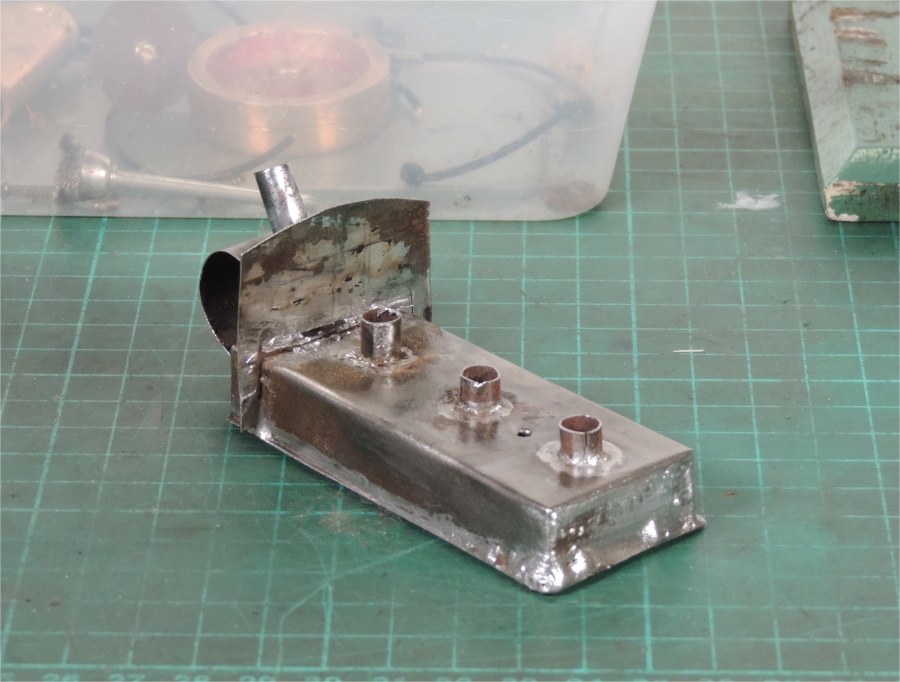 ---

The finished engine just before it's first steam test.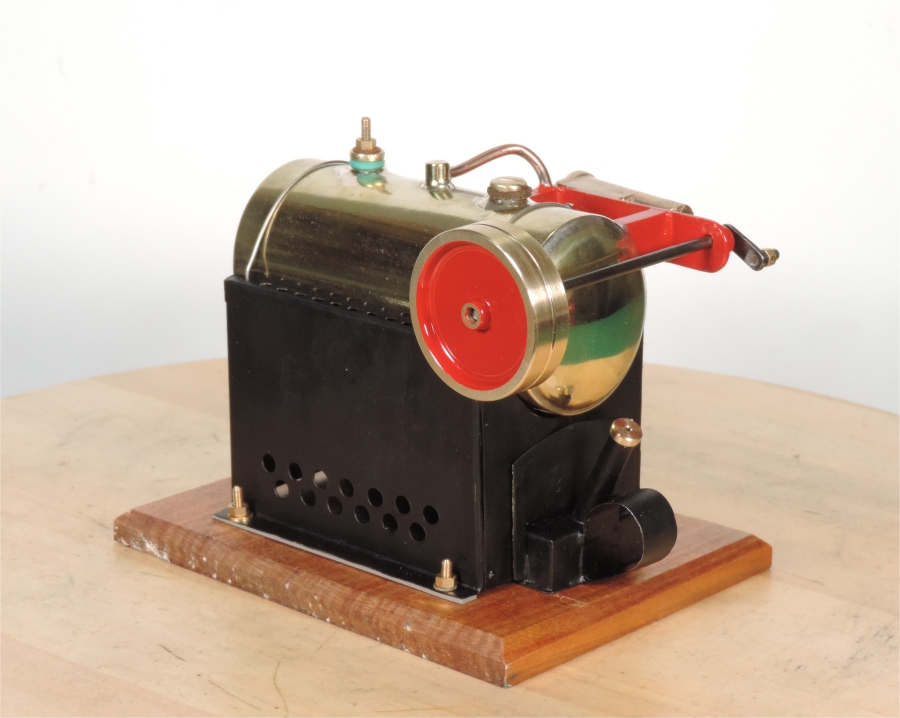 ---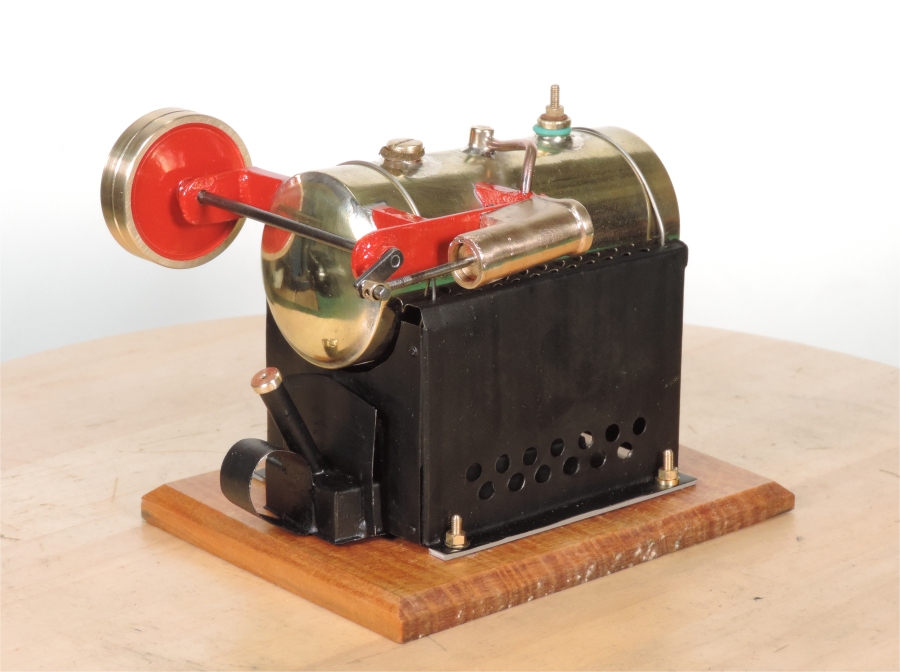 ---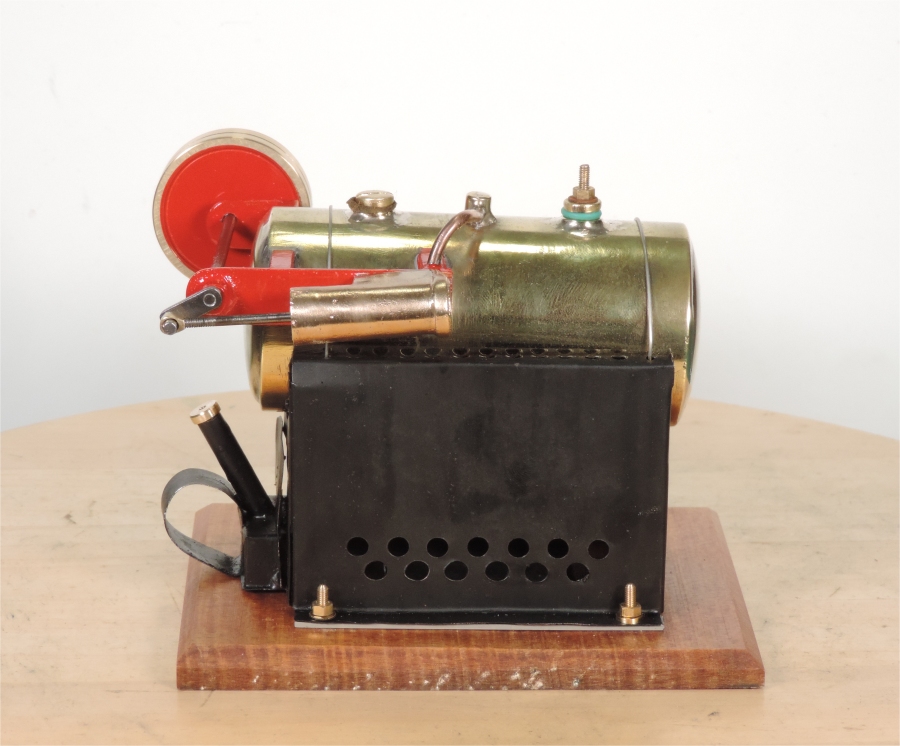 ---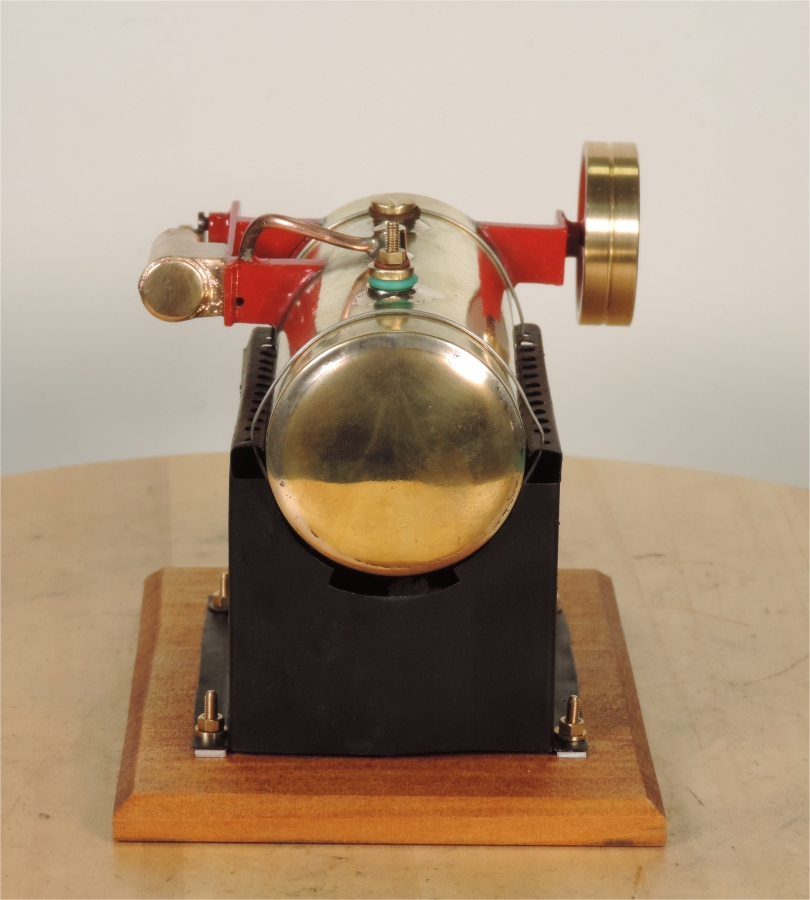 ---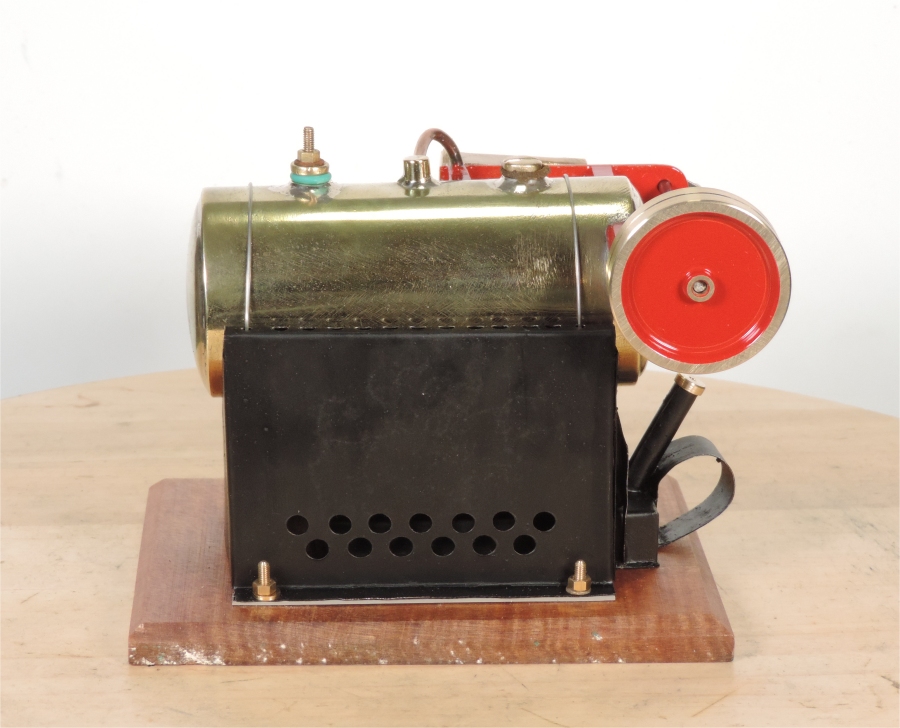 ---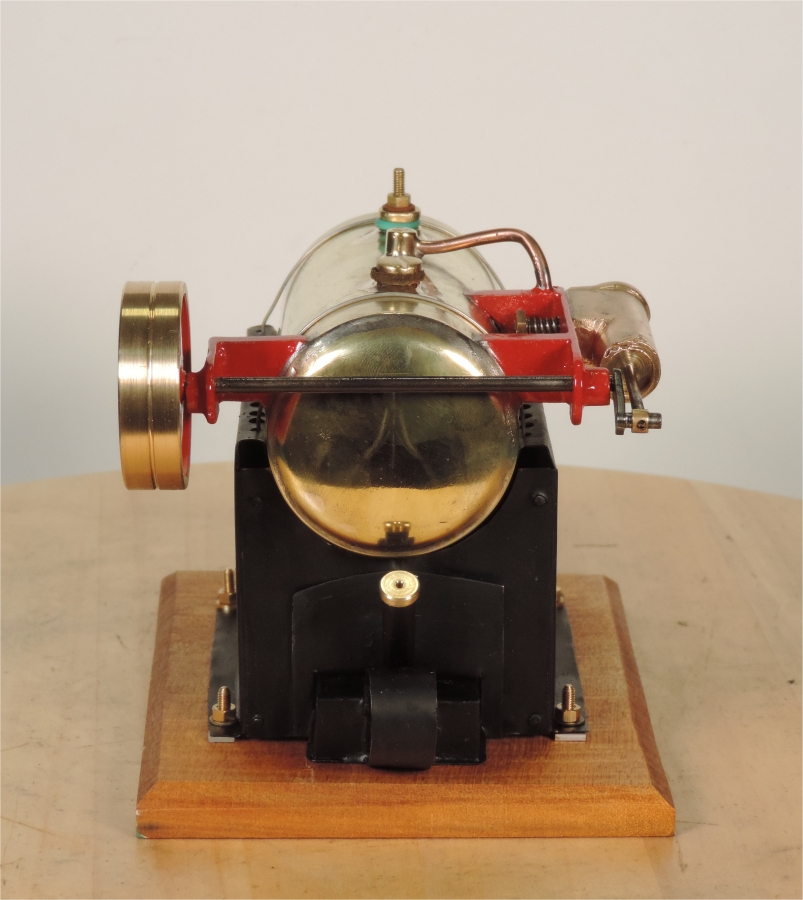 Back to British Engines Main Page
Back to Steam Main Page
---
---